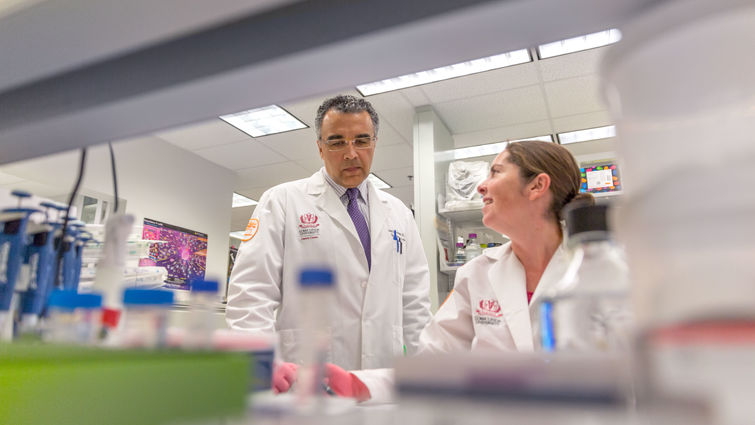 Less than 10 drugs for cancer treatment existed 50 years ago, and many people even suspected the disease was transmissible via physical touch, according to Mark Reeves, MD, PhD, director of LLU Cancer Center.
Since then, hundreds of new drugs, efficient screening methods, and advanced treatment therapies brought up the number of U.S. cancer survivors from 3 million to nearly 17 million.
The nation's declaration of "War on Cancer" started on this day in 1971 with the passage of the National Cancer Act (NCA). The NCA encouraged scientific research about cancer that precipitated clinical care advancements being utilized at the Cancer Center to change patients' lives daily, Reeves says.
 "The NCA is important to think back on and recognize for its complete revolutionization of our understanding, prevention, and treatment of cancer," he says.
SCREENINGS, DIAGNOSIS, PREVENTION
Patients and physicians now have incredible cancer prevention, diagnostic, and screening methods at their fingertips, Reeves says, including:
"We didn't know that these highly effective screening methods could prevent cancer deaths before scientific investments spurred by the NCA, and now those have made their way into the typical way many patients in the U.S. are cared for," Reeves says.
The drastic increase in survival rates can also be attributed to significant progress in cancer treatment, says Reeves, of which he focuses on "the big three": radiation, surgery, and systemic treatment.
RADIATION
Reeves says dramatic improvements in radiation technology and methodology enable more focused cancer treatment with fewer side effects for the patient. Proton therapy, for instance, is the most precise and advanced form of radiation beam therapy available today and is painless and non-invasive for patients.
Another method yielding similar results is Intensity Modulated Radiation Therapy (IMRT). Thirty-six-year-old Amy Pike reports minimal side effects from IMRT after having undergone multiple rounds of the radiation to eliminate nodules in her lungs that had spread from a stage IV colon cancer. She was able to continue her work as a physical therapist, CrossFit enthusiast, and trainer throughout treatment.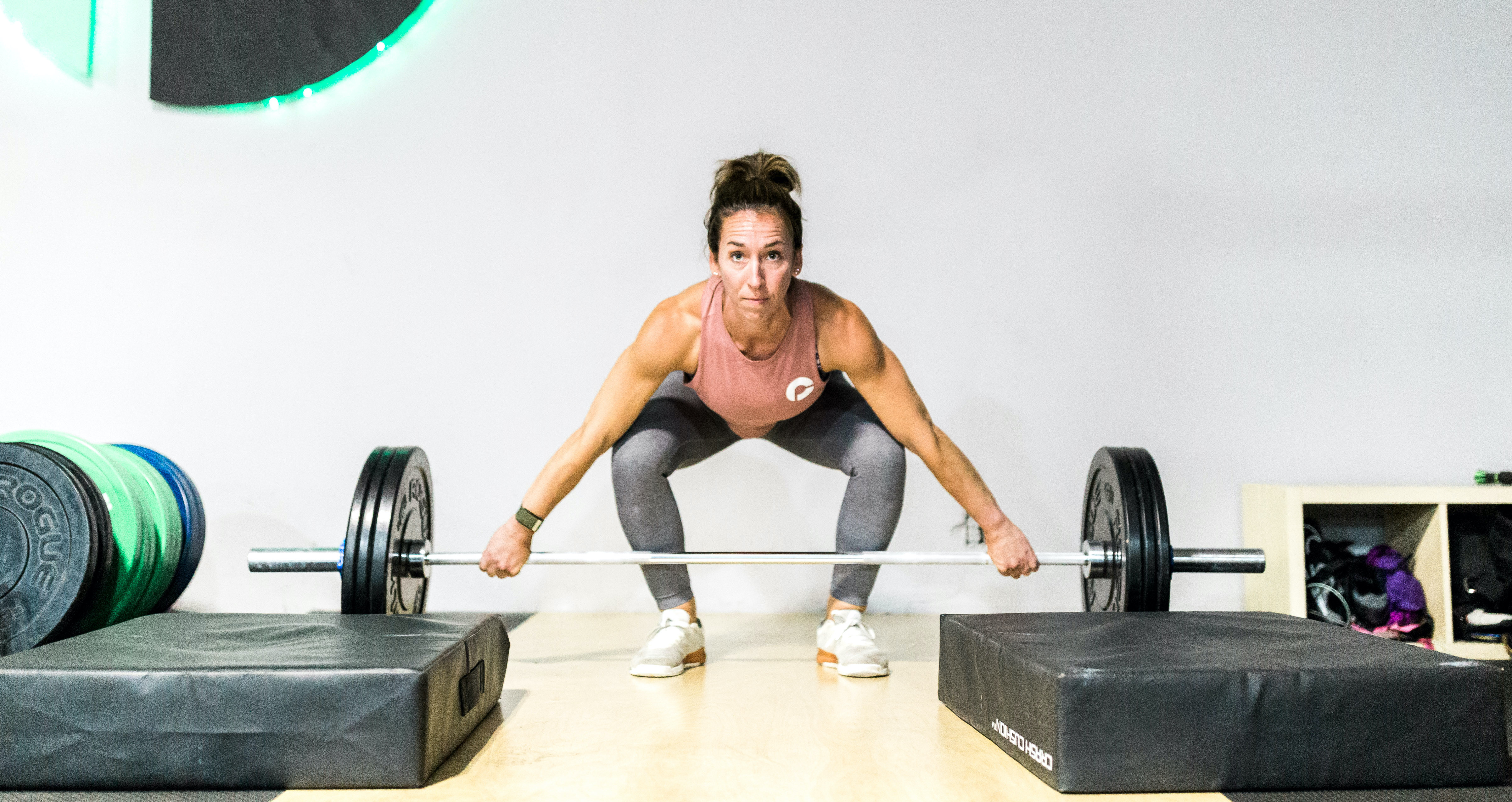 SURGERY
Thanks to years of randomized clinical trials, Reeves says many cancers that were once treated with highly disfiguring surgical treatments, or resections — sarcoma, breast, and others — are now treated with minimally invasive techniques and yield the same cure rates.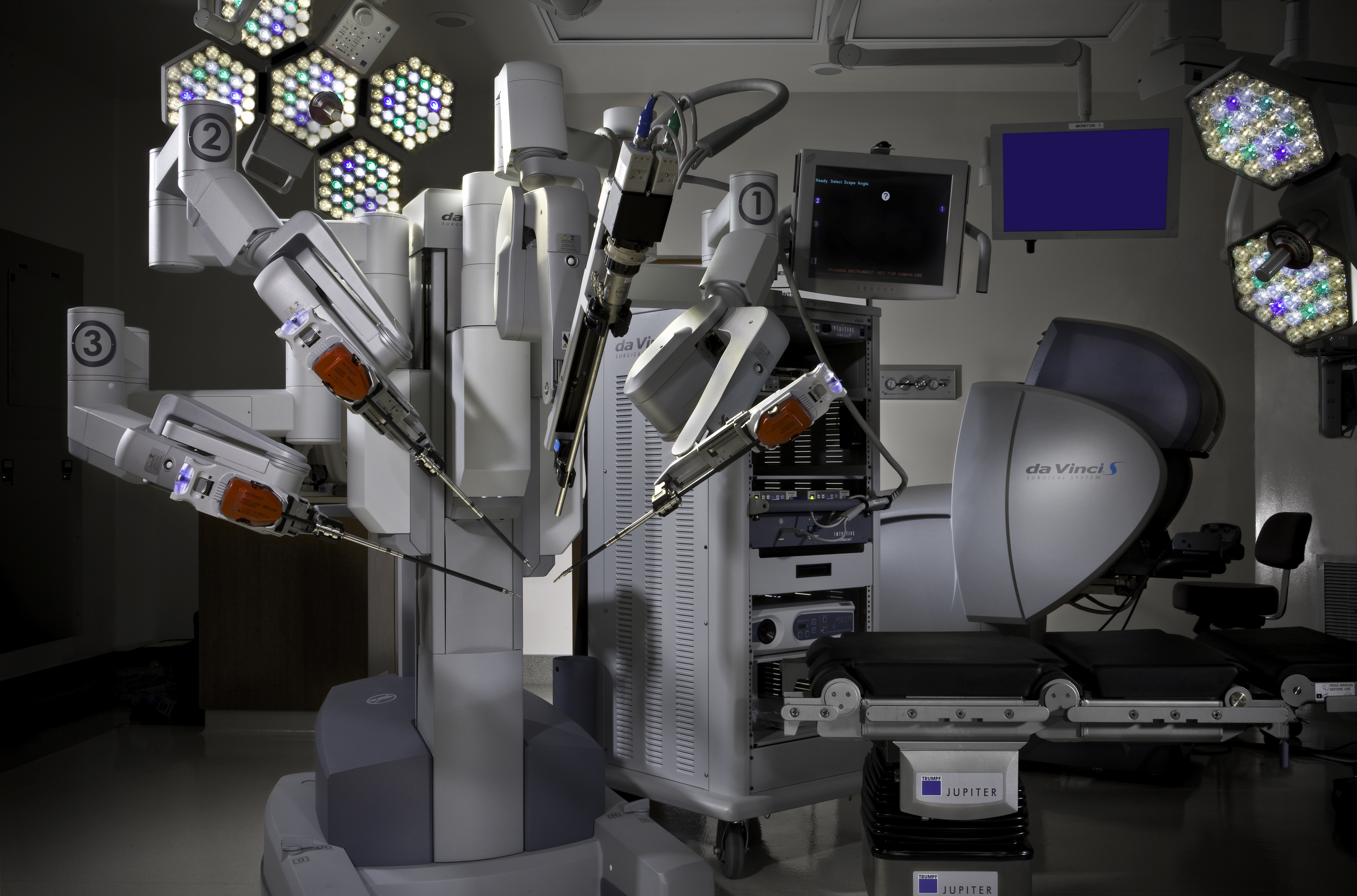 In addition to the IMRT radiation, Pike also underwent surgical resections of her colon and liver and two robotic thoracic surgeries to remove her cancer's metastases in the lungs. She says she is a "huge fan" of the minimally invasive technique because of the quick recovery time that allowed her to return to her active life with minimal delay. Four years after her cancer diagnosis, Pike says her abdomen remains completely clear of cancer.
"There is a 60% to 80% recurrence rate with colorectal cancer within the first two years," she says. "So the fact that here I am without anything in my abdomen is nuts."
SYSTEMIC THERAPY
Immunotherapy and targeted therapy have become effective systemic therapies to fight cancer in the past two decades.
Immunotherapy leverages components of the patient's immune system to fight cancer cells. Patients are now reaching long-term remission or maintaining a good quality of life, even throughout a stage IV diagnosis of cancers once considered incurable.
One such patient, 52-year-old Annmarie Rickman, diagnosed with Stage IV melanoma nearly 20 years ago, has fought her skin cancer's recurrence six times with combinations of surgery and immunotherapies. Since then, she has been able to continue working, see her two sons grow from ages three and five to 22 and 24, respectively, and enjoy a bi-annual family tradition of riding quads around Glamis dunes.
"The treatments have given me extra years. If it's going to get me more time with my boys, then it is worth doing it," she says. Rickman is currently on immunotherapy with minimal side effects, and she and her physicians aim to push the cancer into long-term remission.
Another systematic therapy, targeted therapy, blocks the growth and spread of cancer by interfering with specific molecules involved in the development and spread of cancer. As a result, patients tend to experience fewer side effects and a higher likelihood of attaining long-term remission, says Reeves, whereas 50 years ago, their prognosis would have almost certainly been fatal.
Forty-year-old Sharlene Hayton, a recipient of targeted therapy to treat her ovarian cancer, expresses her gratitude for such advances in cancer care in her prayer list almost every day, she says.
Upon receiving a stage IV diagnosis in 2019, Hayton, her husband, and three sons ignited a "whirlwind pack" of nine years worth of their lives as missionaries at Malamulo Adventist Hospital in the Southeastern African nation of Malawi to attain treatment at LLU Cancer Center. After undergoing major surgeries to remove metastases throughout her body, Hayton tested positive for the BRCA gene mutation and started a recently released targeted therapy with minimal side effects.
"Improvements in surgery and new therapies are saving lives and providing patients with a lot of hope to keep living," she says. "That's why we keep pressing forward and fighting — the future."
RESEARCH THEN AND NOW
LLU Cancer Center is a high-performing site (HPS) amongst the National Cancer Institute (NCI) cooperative group study mechanism and works toward NCI designation — part of the NCA's legacy. Reeves says LLU researchers are leading investigations in molecular and cellular therapies, as well as genetic testing areas of treatment that will bear the largest, soonest impact on patient treatment.
"We are nowhere near to the full benefit that drugs like targeted therapy and immunotherapies will eventually provide," he says. "We just started scratching the surface."
In the meantime, the Cancer Center, with its recently expanded space and services, continues its constant push toward progress in cancer care for better cure rates and patient outcomes. As survival rates for cancer continue to rise, Reeves envisions a future in which cancer primarily becomes a disease people can either beat altogether or live and thrive with.
---
If you or a loved one is diagnosed with cancer, you can contact experts at Loma Linda University Cancer Center to provide the personalized care you need. You can also learn more about current cancer research, clinical trials, and other resources by visiting lluh.org/cancer-center/research.