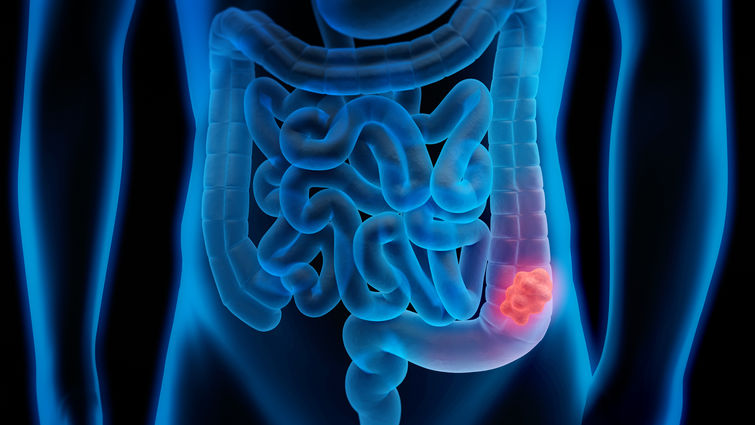 During this month dedicated to raising awareness of colorectal cancer, chief of Loma Linda University Cancer Center's division of colon and rectal surgery, Fabrizio Luca, MD, elucidates why the cancer is both one of the most deadly and most preventable diseases.
Colorectal cancer develops when abnormal cells in the colon or rectum — both of which are a part of the large intestine — begin to grow and multiply uncontrollably. Abnormal blub-like growths on the inner tissue lining of the colon or rectum, called polyps, can turn into cancer over time.
Read more: Four things to know about the third-deadliest cancer
Prevention as key
Most people tend to have a time window of about a decade before the cancer forms, Luca says, meaning patients and physicians can catch pre-cancerous growths or early-stage cancer through screening. When caught early through routine screening, colorectal cancer is very treatable. In fact, the National Cancer Institute states that if all people over 50 years of age were screened, mortality rates from colorectal cancer could be reduced by 60%.
Yet about 1 in 3 people in the country who should get tested for colorectal cancer have never been screened, according to the American Cancer Society (ACS). Luca says he continues to encounter many patients who are hesitant to get screened for a range of different reasons — including perceptions of a daunting preparation process, anxiety about the procedure itself, or perhaps being unaware that the test could save their lives from the disease.
Though he is aware of such concerns, Luca continues to urge people to get colorectal cancer screening. He says any discomfort associated with screening is minimal compared to battling the fledged cancer itself. With ACS estimating about 150,000 new diagnoses of colorectal cancer in 2021, taking prevention seriously is crucial.
"We have lots of opportunities to improve the treatment of colorectal cancer in the Inland Empire," Luca says, "and screening is the most powerful weapon we have to fight this disease."
Screening experience
Luca recommends the colonoscopy as the most advantageous screening method, as it is highly effective. During a colonoscopy, physicians use a thin flexible tube with a tiny camera attached that is inserted in the rectum to look inside the colon and remove any polyps.
Whereas most cancer screening methods might be able to detect cancer and subsequently require a separate surgical procedure for treatment, a colonoscopy allows physicians to diagnose and eradicate potential or early-stage cancer simultaneously in one visit. Another advantage to getting a colonoscopy is that it does not require frequent repeat exams, as opposed to a sigmoidoscopy or a stool test, both of which require annual exams.
Judy Chatigny, RN, MSN, assistant vice president of the Cancer Center, says she was struck by the efficacy of the test in preventing colorectal cancer upon undergoing her first colonoscopy screening.
"The process seems uncomfortable, but once you get there, you see that these physicians, technicians, and nurses do this every day and know how to make you comfortable," Chatigny says. "All of sudden it becomes normalized, and you realize that they are capable and competent in the work that they do. If they see anything, they will remove it so that when you walk out of the clinic, the polys are gone — no need for another procedure."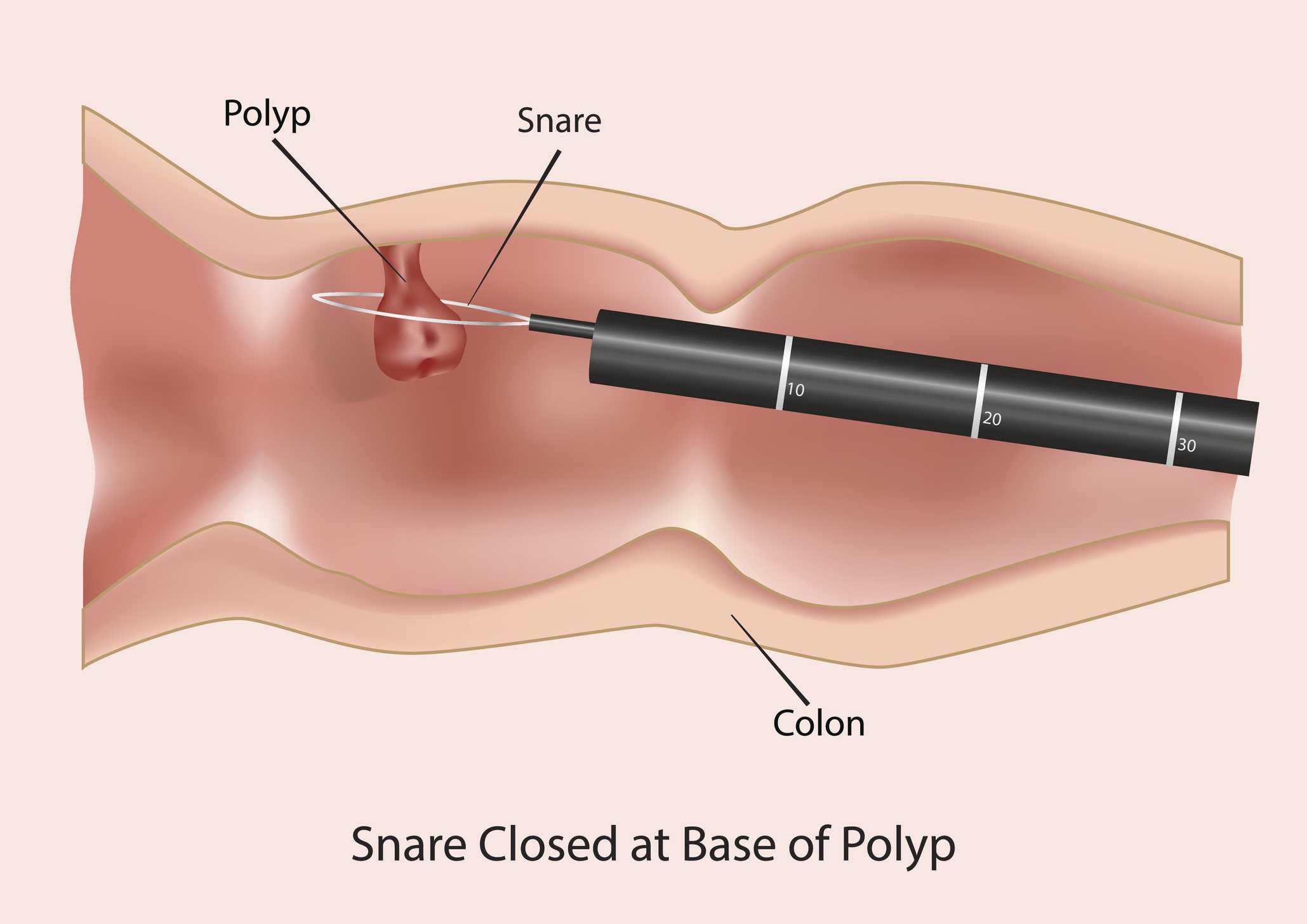 Since polyps can grow in the colon wall for months or years without causing bleeding or pain, Luca says colorectal cancer does not always cause symptoms during the early stages of the disease. Symptoms are more likely to appear during the later stages of disease when the cancer has grown or spread and become more difficult to treat.
Colorectal cancers detected at earlier stages through screenings can reduce a patient's likelihood of needing radiation, chemotherapy, or an ostomy — a surgery that creates an opening in the abdomen for bodily waste to empty into an attached bag.
"Any way you look at it, prevention is fundamental, and the outcome is better if you detect the cancer at an early stage," Luca says.
Whole person care
Preserving quality of life and delivering whole person care go hand-in-hand with minimally invasive procedures and targeted therapies for cancer, which can result in improved outcomes and long-term survival for patients. Some of the services offered at the Cancer Center for colorectal cancer include:
Proton radiation therapies
Minimally invasive and robotic surgery
Hyperthermic intraperitoneal chemotherapy (HIPEC) for Stage IV colorectal cancer patients, like Marsha Bradley
Other procedures as specified on the colorectal cancer program webpage
As a surgical oncologist and expert in robotic surgery, Luca employs nerve-sparing techniques during surgeries that allow patients to retain urinary and sexual function after procedures. Luca says the robotic technology grants the surgeon an enhanced, magnified view and three artificial "hands" instead of two, allowing for finer control so as not to damage nerves.
"In the past, such aspects were not a point of focus for doctors who were concerned primarily with curing the cancer," Luca says. "Nowadays, thanks to the improvement of technology and screening, the majority of patients are cured, allowing patients to get back to normal life after a procedure."
Luca says he and his colleagues believe that for patients who are diagnosed with colorectal cancer, quality of life during and after treatment is just as important as treating the cancer itself. Luca stresses that state-of-the-art cancer treatments are important; however, early detection and prevention ultimately remain the most powerful way to combat the disease.
---
Talk to your primary care provider about your risk factors, best timing and colorectal cancer screening options for you. If you or a loved one is diagnosed with colorectal cancer, you can trust the experts at Loma Linda University Cancer Center to provide the personalized care you need. To learn more, visit the colorectal cancer program's webpage or call 800-782-2623.
Meet Our Providers
Fabrizio Luca
Chief of division of colon and rectal surgery