Loma Linda University Cancer Center's in-patient care teams, equipment, and patients moved last week into the Dennis and Carol Troesh Medical Campus — a transition that enables more comfort, capacity, and accessibility for patient care.
"The new hospital space and amenities are game-changers for the cancer care our patients receive," says Mark Reeves, MD, PhD, director of the Cancer Center. He highlights a handful of the many upgrades physicians and patients will be benefiting from with this expansion.
New spaces for in-patient care
Newly dedicated spaces in the new towers for individual patients play a pivotal role in meeting personalized needs for care and treatment, Reeves says. Separate spaces will honor the specialized health and safety precautions pertaining to visitors, plants, and food that many oncology patients need to follow.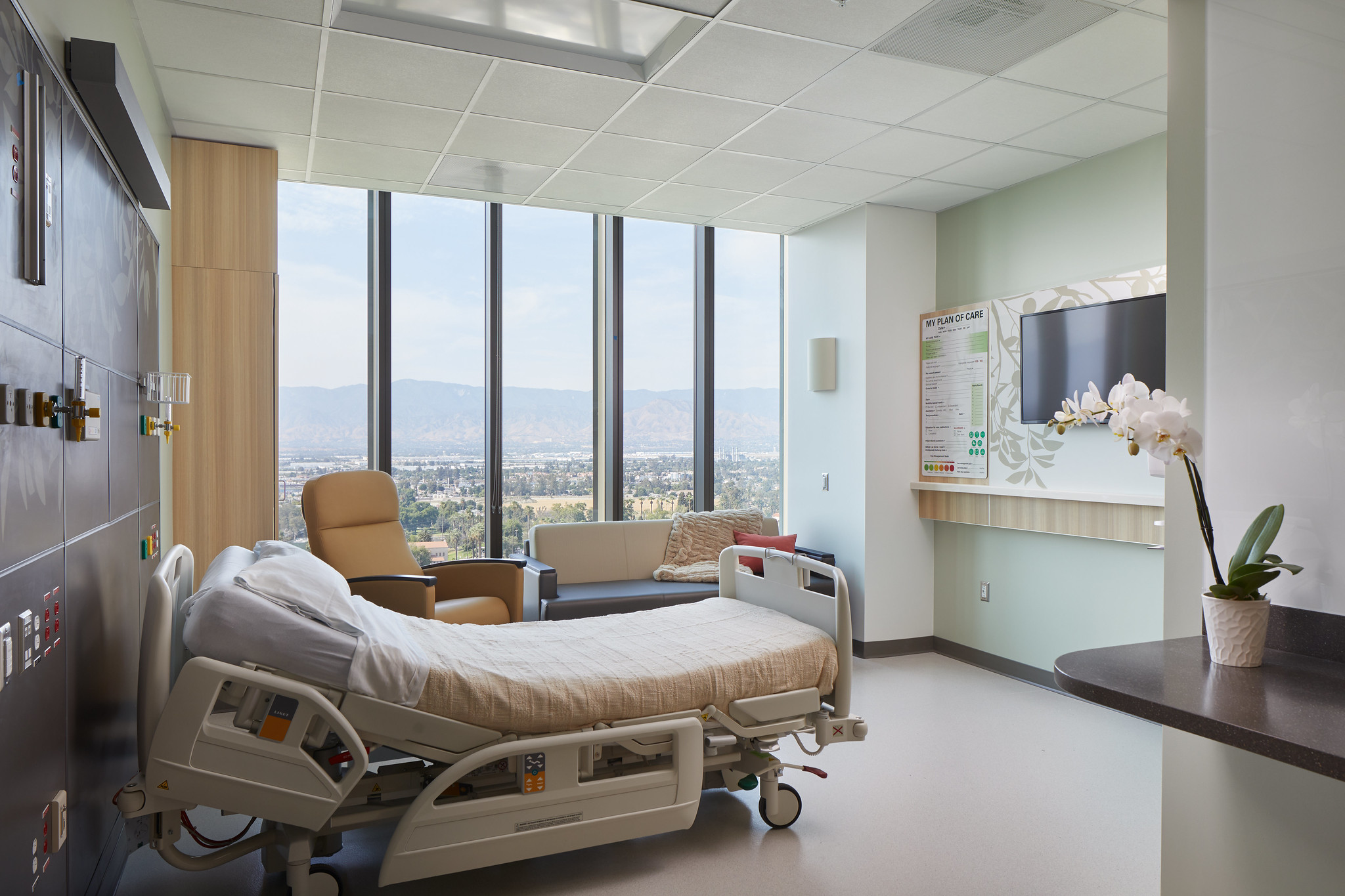 "The fact that all the rooms are single-patient spaces makes an enormous difference for those staying here and for their families or visitors," Reeves says.
Such accommodations are crucial for patients with hematological malignancies, he notes, as well as those undergoing stem cell transplants and other cellular therapies. Patients with leukemia or high-risk lymphomas, for instance, are often extremely sick because their cancers overwhelm the body — requiring in-patient hospital treatment. Most medical oncology practices in the region are not equipped to treat such acutely ill patients, and send them to the Cancer Center for hospital stays.
 "This is a real community need for this entire Inland Empire region," Reeves says.
Enhanced imaging capacity, surgical capabilities
In addition to providing individual spaces to promote patient healing, the new hospital space also affords Cancer Center patients expanded imaging capabilities, Reeves says. Instead of queuing to obtain the imaging tests needed for their care, patients will benefit from more timely, on-demand access.
One area of care that will benefit from the newfound access is the lung cancer screening program. As the radiology department expands in the new hospital, lung cancer patients will be able to benefit from the increased capacity via seamless access to tests like the low-dose computed tomography scanning (LDCT) ­— an X-ray machine scan using small amounts of radiation that creates images of the lungs.
Hybrid operating rooms (ORs) consisting of intraoperative MRI, CT and fluoroscopy imaging offer yet another set of improvements for LLU surgical oncologists and patients, Reeves says. "There are so many applications for using imaging during the operation for cancer cases because it allows for much more precise removal of tumors."
Without intraoperative imaging, physicians scan a patient prior to operation; if another scan is needed mid-surgery, they wheel the patient back to a machine outside of the OR for a scan before returning to the OR. Hence, the combination of surgical resection and imaging capabilities the hybrid ORs enable is certainly a crucial feature for streamlining the procedure process, Reeves says.
Additional space in both hybrid and non-hybrid ORs plays another key role in boosting efficiency during major cancer resections, some of which require half a day's time and multiple trays of various surgical instruments. Additional space also allows all instruments and care team members to co-exist during the surgery without a looming threat of cluttered space.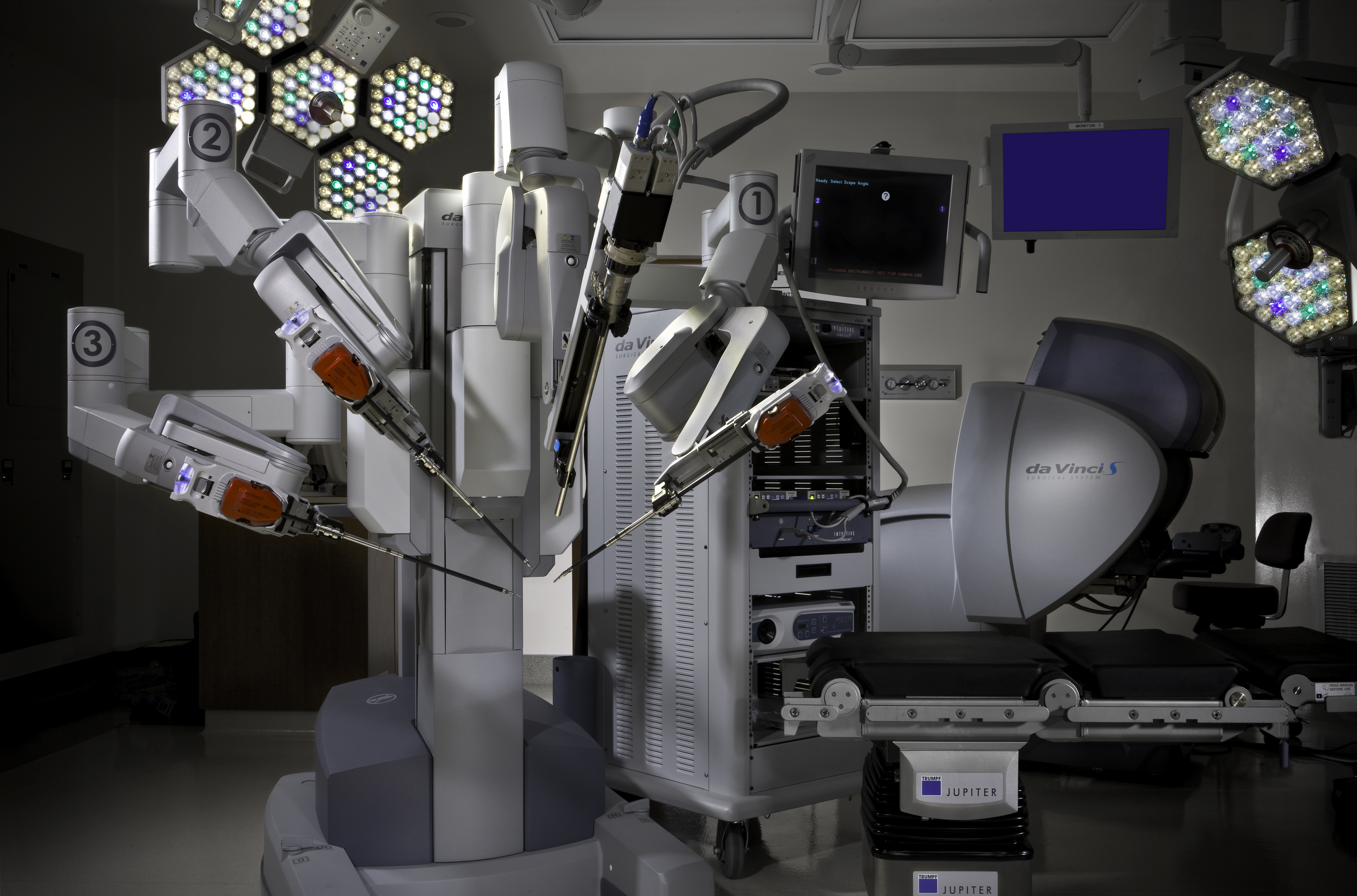 Moreover, extra space also welcomes more surgical robots and increases doctors' access to those robots to perform various cancer surgeries. LLU is planning for robotic bronchoscopies, during which interventional pulmonologists funnel the robot down the patient's airway to reach deeper into the lungs and find potentially cancerous lesions without leaving any incisions — a feat that would have otherwise required surgery, Reeves says. The speedier, less invasive and more accurate outcome is typical of robotically assisted procedures.
"Having this infrastructure and space to support technologies in the operating room is key and we will see even better results from it," Reeves says.
Further developments in Cloverleaf Towers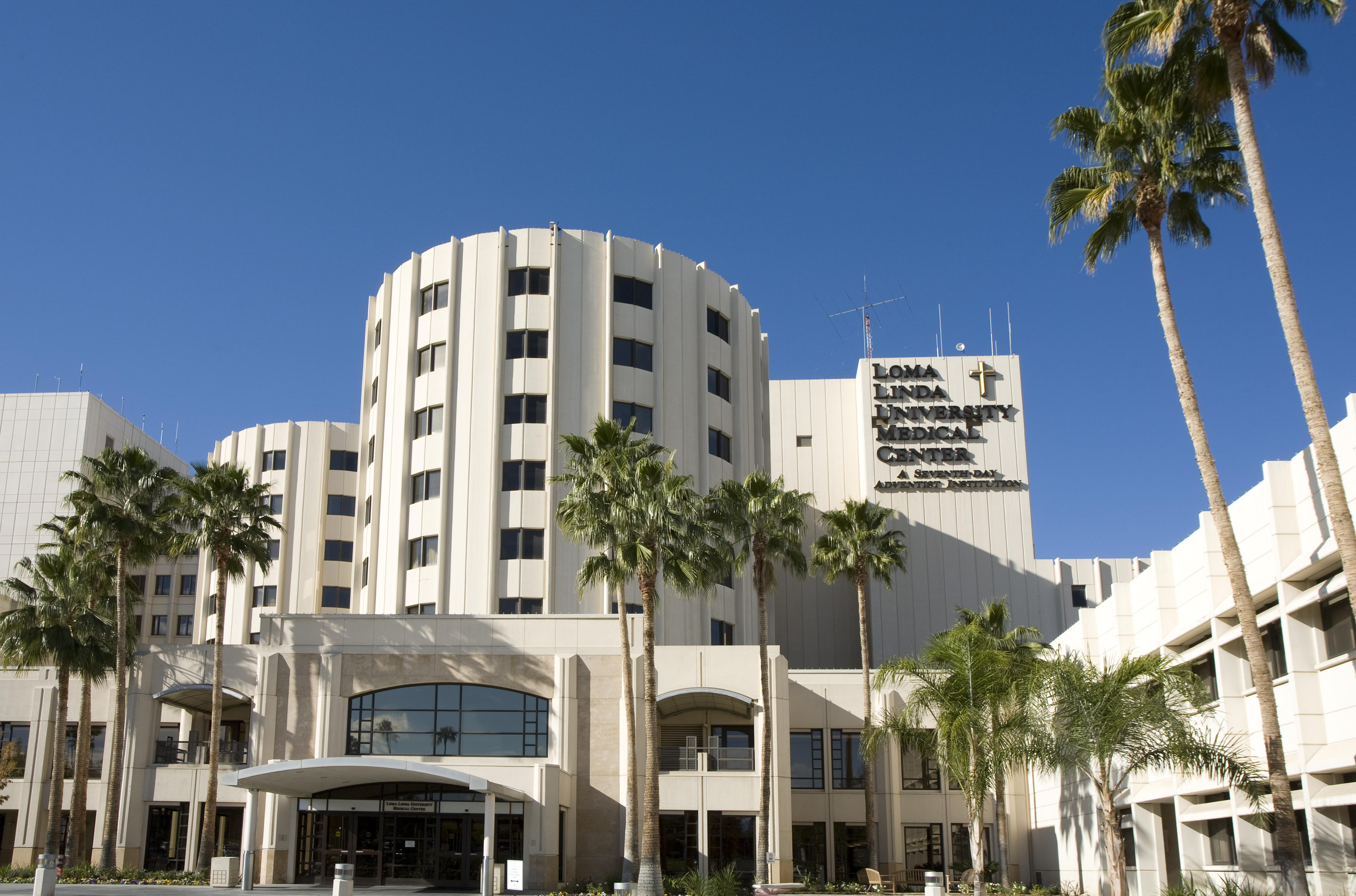 Vacated spaces in the Cloverleaf Towers and Schuman Pavilion are transforming into much-needed outpatient venues, Reeves says, including an expanded medical oncology outpatient clinic, infusion bays, and a high acuity clinic for walk-in cancer and transplant patients. There, patients will have access to high-level services, including blood transfusions, IV hydration, and chemotherapy.
"Cancer and transplant patients often have needs that cannot wait until the next clinic appointment or at times that the clinic is typically open," he says. "You need to be able to see immunocompromised patients in a timely manner and a safe space."
Patients will also benefit from a unit for early phase clinical trials that will provide them with cutting-edge therapies in real-time. Reeves says highly experimental agents are made available to patients that face less than ideal treatment options. Because early phase trials require an intensive combination of lab support and clinical care, Reeves says the unit is designed like a higher intensity outpatient venue with individual rooms.
"LLU has ample experience in participating in large, multi-institution randomized trials for cancer therapies," Reeves says. "What we are going to do now is expand into the early phase trials where we test drugs and other devices and agents that have been invented by scientists here at LLU and elsewhere."
The tremendous gain in efficiencies for cancer care, made possible by transitioning to the Dennis and Carol Troesh Medical Campus, will continue to help heal our patients for years to come, Reeves says.
To learn more about all of the resources offered to cancer patients at the center, visit https://lluh.org/cancer-center.