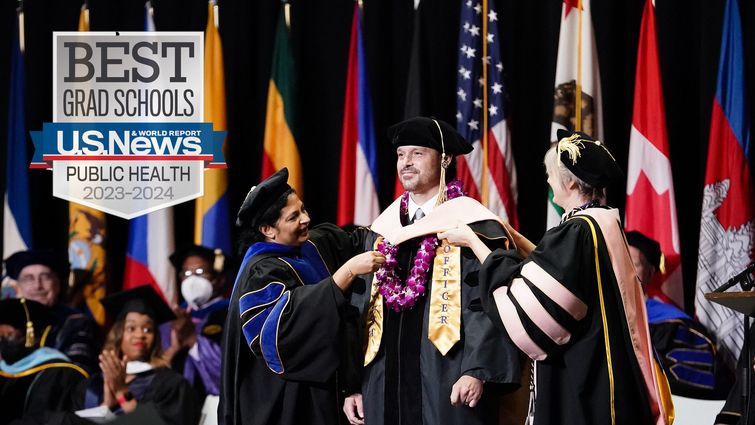 U.S. News & World Report has ranked Loma Linda University School of Public Health #55 in the discipline of public health in its annual ranking of top graduate schools. Additionally, 12 other areas within Loma Linda University were nationally ranked, including the Schools of Allied Health Professions, Behavioral Health, Nursing, Medicine and Pharmacy.
"As an alumnus I'm proud that our school is appreciated for its contribution to public health, especially since so many people now see the importance of community health following the recent pandemic," said Adam L. Aréchiga, PsyD, DrPH, dean of the school. "We have many exciting things on the horizon as we continue our work in serving here locally in the Inland Empire and in communities around the world."
The school, founded in 1964, offers 12 public health programs at the master's degree and doctorate level.
See the full list of Loma Linda University's rankings on U.S. News & World Report's website.