After nine months of working on the front lines, healthcare workers are receiving the COVID-19 vaccine. The recently-approved vaccines offer hope for an end to the immense strain the virus has put on the healthcare system.
Over the past few days, frontline healthcare workers have been sharing their reasons for getting the vaccine.
"Vaccines mean hope! Vaccines mean life! This is for me, my family, my friends, and my community," says Jennifer Quach, BSN, PHN, RN, maternity services. Quach's son suffers from congenital high airway obstruction syndrome (CHAOS), a rare condition that blocks the airway and vocal cords. She credits him as one of her largest motivations for receiving the vaccine.
"I got the vaccine because I love my neighbor as myself," says LeAnn Nash, RN, a nurse on the pediatric post-anesthesia care unit.
"I got the vaccine because I want to protect my family and myself," says Matthew Sutton, a pharmacy intern.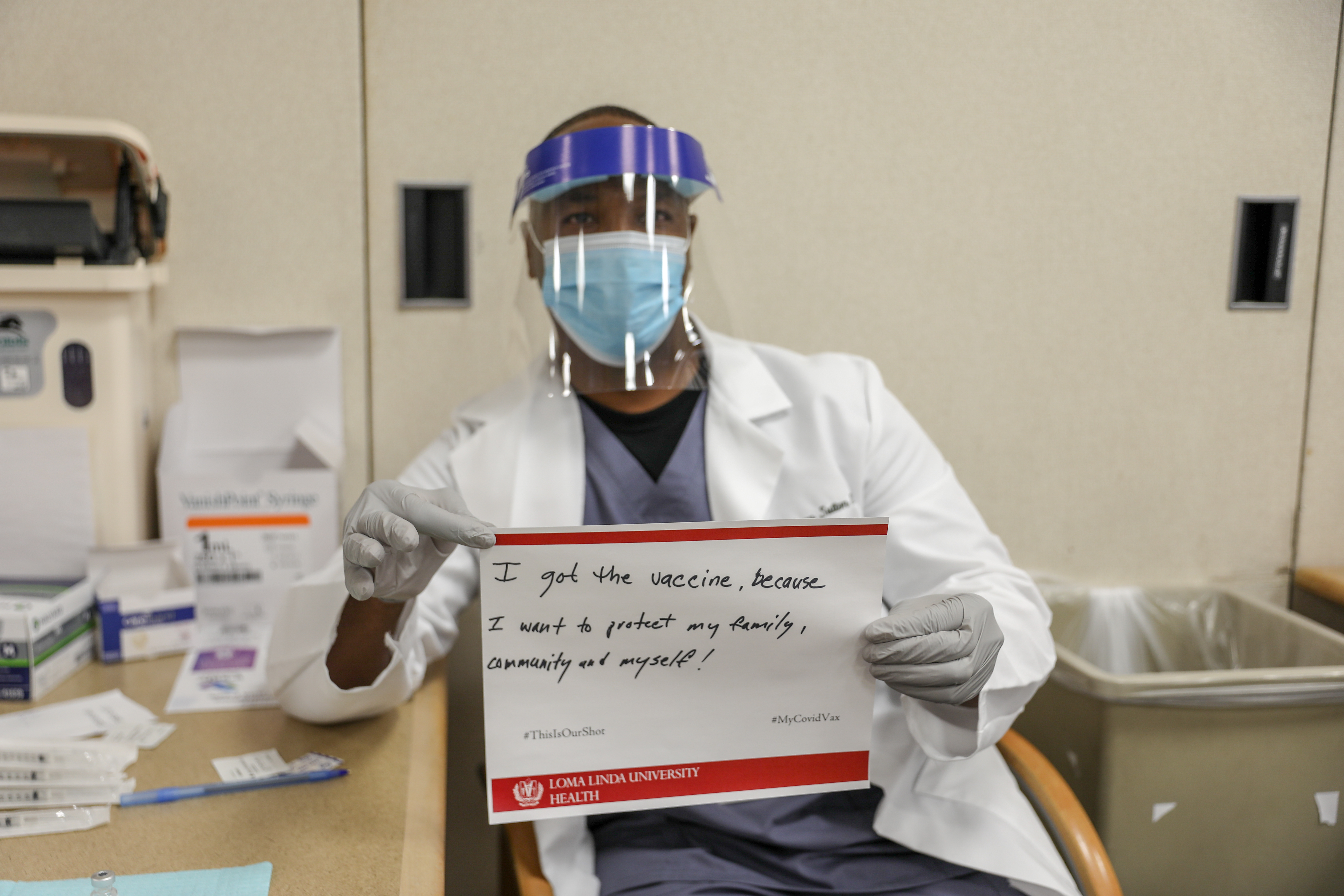 Tiare Evans, MD, an OB/GYN physician, says, "I got my vaccine for my parents and my children." Evans was joined by her husband, Joshua Gabel, MD, a surgery physician, who shared his reason for vaccinating, saying, "I got vaccinates to protect my patients, children, and community."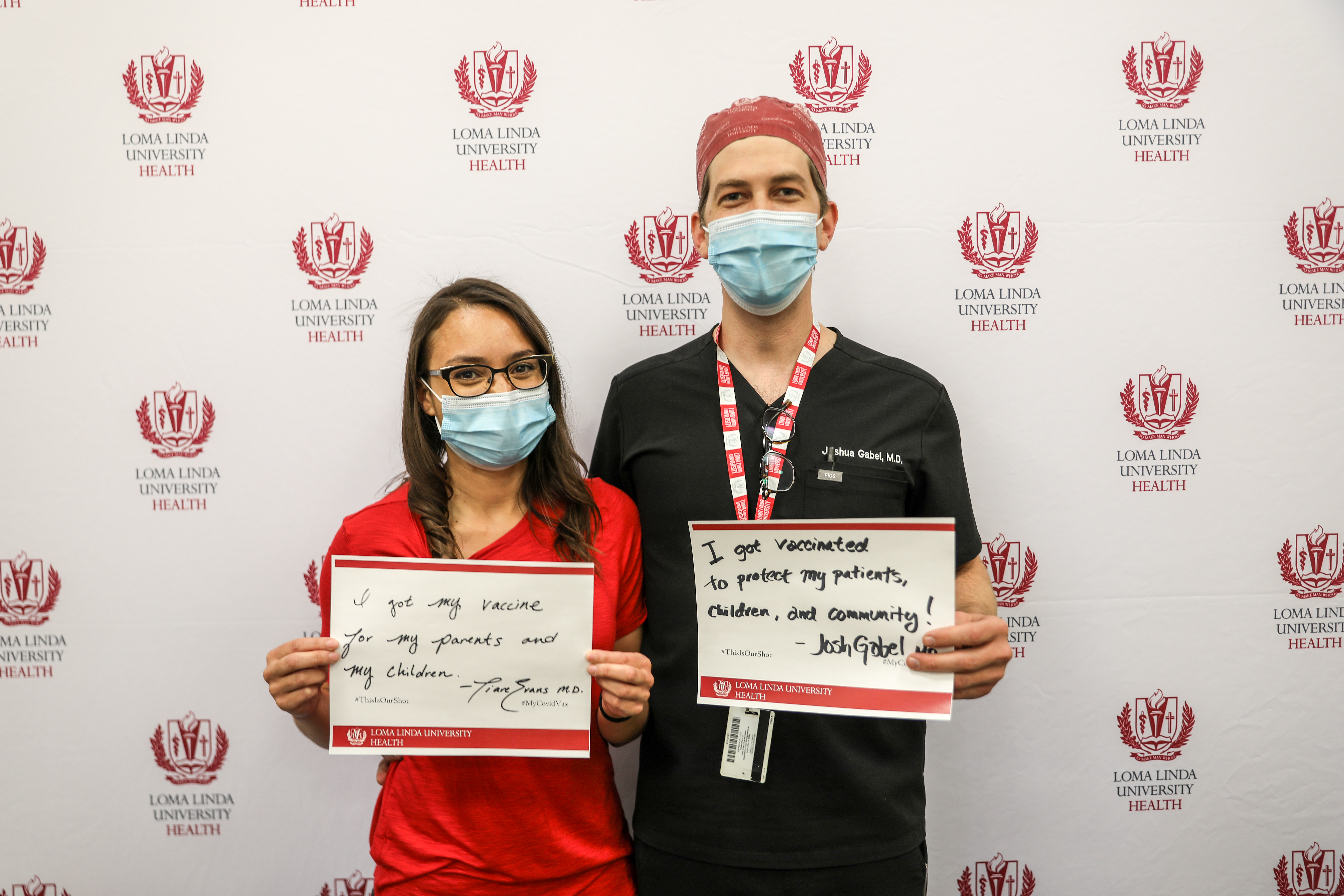 "I got vaccinated for my wife, kids, parents, and patients," says Ryan Hayton, MD, an acute care surgery physician.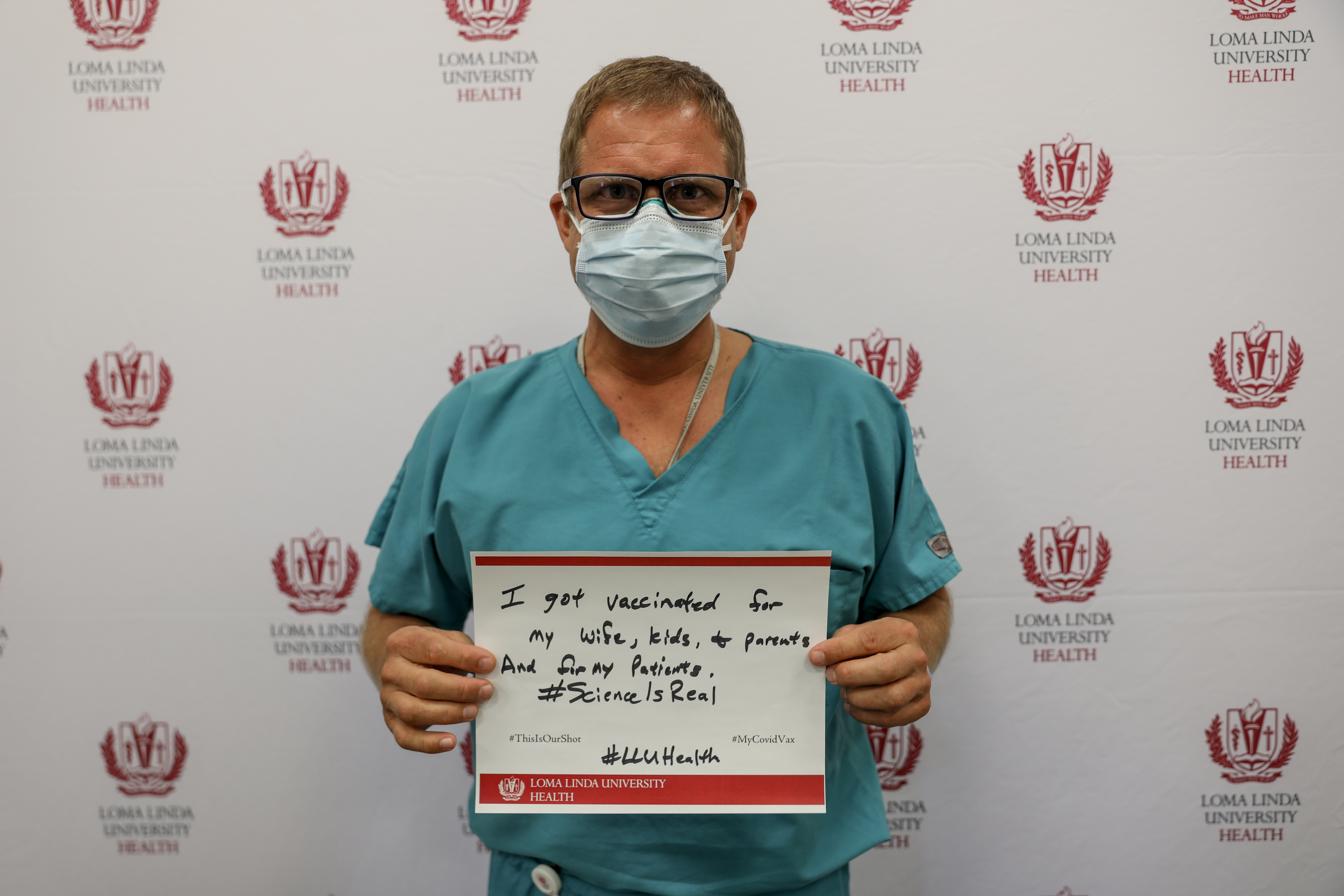 As healthcare workers continue to celebrate this historic moment in the pandemic, the central themes seem to be joy and optimism in an incredibly difficult situation.
If you or someone you love is interested In learning more about the COVID-19 vaccine, check out this article on your biggest COVID-19 vaccine questions, or can visit our COVID-19 vaccines webpage.