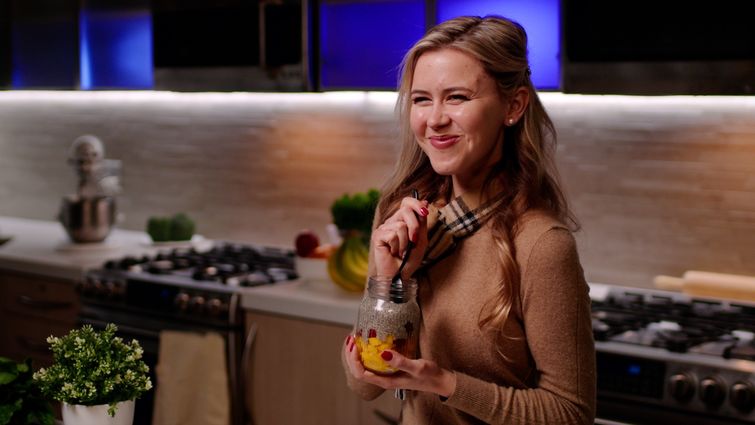 A commonly heard adage: eat more veggies. But starting a new habit can be pesky at best and impossible at worst. Sarah Sorensen, MS, RD, registered dietitian at Loma Linda University International Heart Institute, offers practical alternatives to the items that somehow find their way into our shopping carts, even when we know they shouldn't.
"The key is the quality of foods we're eating," Sorensen says. "We are trying to get as many nutrients as we can in our diets."
Sorensen advocates for nutrient-dense, wholesome calories found in plant foods that carry higher vitamin and mineral content than processed alternatives. Studies suggest plant-based eating could help fuel a person's health and longevity.
Sorensen recommends some healthy substitutes to incorporate into vegetarian meals:
Black bean for beef burgers
Retain your burger intake while cutting the saturated fat. Black bean burgers promote gut health with their high fiber content.
Walnut or cashew cream for heavy cream
Unsaturated fat replaces saturated fat: a delicious way to help lower the bad cholesterol in your diet.
Cauliflower rice for white rice
Since standard white rice has been stripped of most of its nutrient density, cauliflower provides an antioxidant-charged, fabulous texture alternative. Add spices and herbs to season it and create delicious burrito bowls.
Chia seed jam for jam and jelly
Slathering fruit jam or jelly on toast loads your meal with refined sugars. Sprinkle chia seeds over warmed berries and let the mixture rest until it has thickened to enjoy a healthy alternative to sugary jam.
Chilled herbal tea for iced sweet tea
Blend a fruity herbal tea, such as hibiscus, with berries to create a refreshing alternative to the sugar-infested, calorie-dense sweet tea and potentially help lower blood pressure.
Coconut aminos for soy sauce
Coconut aminos contain significantly less salt than soy sauce, making an ideal flavoring alternative.
Crispy chickpeas for croutons
Replace croutons with roasted chickpeas for a healthy-carb, protein-packed, fiber-filled boost to your salad or snack for guilt-free crunching.
Crumbled tofu for ricotta cheese
Swap the fattening, high-calorie ricotta for anti-inflammatory, high-protein tofu. Season the tofu well: add basil for Italian cuisine or cilantro for Mexican cuisine.
"Flax eggs" for eggs
Mix one tablespoon of ground flaxseeds with one tablespoon of water and let rest for 15-20 minutes to create a "flax egg" that has the sticking power needed in baking without the cholesterol.
Jicama wraps for corn tortillas
While corn tortillas beat out flour tortillas in the nutrition competition, jicama trumps both with its fiber and antioxidant content. Improve digestion, weight loss, and reduce risk of disease with this swap.
Nutritional yeast for Parmesan cheese
Containing all nine essential amino acids, nutritional yeast can provide the protein of parmesan cheese without the calories and unhealthy fats.
Seasoned shredded jackfruit for shredded meats
Well-seasoned jackfruit, with its surprisingly meaty texture, is a great alternative for the aspiring vegetarian. Plus, jackfruit's vitamin A content is a force to be reckoned with.
Spaghetti squash or zucchini noodles for pasta noodles
Pasta noodles, which have been processed and refined, don't stand a chance against the high-fiber, low-carb profile of spaghetti squash and zucchini noodles.
Wheat bread for white bread
This easy supply-swap ensures your body fuels itself on nutrient-filled whole grains rather than nutrient-stripped refined grains.
If you're looking for more nutrition tips or for ways to lead a healthy life, consider a lifestyle visit consultation with one of our Lifestyle Medicine physicians at the Center for Health Promotion. Call the Center for Health Promotion at 909-558-4594 to make your Lifestyle Consultation visit today.