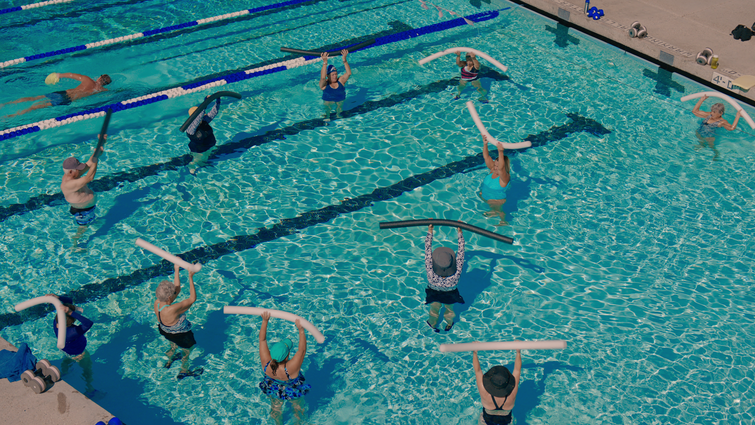 Four-part series highlights research, community as a blue zone
Loma Linda University is featured in the new Netflix documentary Live to 100: Secrets of the Blue Zones. The four-part series hosted by author and researcher Dan Buettner highlights the world's blue zones — geographic regions of the world where people live longer, healthier lives.
In episode two, Buettner travels to Loma Linda, honing in on the unique lifestyle of the Seventh-day Adventist population in Loma Linda, who are known to have lower risk than most Americans of certain diseases and for their longer life expectancy.
In February 2022, a production crew visited the Loma Linda University campus with Buettner to get an inside look at the lifestyle that promotes vegetarianism, faith, exercise, and a sense of community. Filming took place at the Drayson Center with our senior members and inside Centennial Complex, where Buettner sat down for an interview with researcher Joan Sabaté, MD, DrPH, to discuss LLU's Adventist Health Studies, which show the correlation of a vegetarian diet and risk of disease.
"We found that having fruit often reduces the risk of lung cancer," he said. "Those who eat a handful of nuts on a regular basis have three years longer life, [and] eating beans often reduces the risk of colon cancer."
Sabaté added that it is not only the absence of meat that is beneficial but the importance of including whole grains, legumes, fruits, vegetables, and nuts.
More information about the Adventist Health Studies is available online.