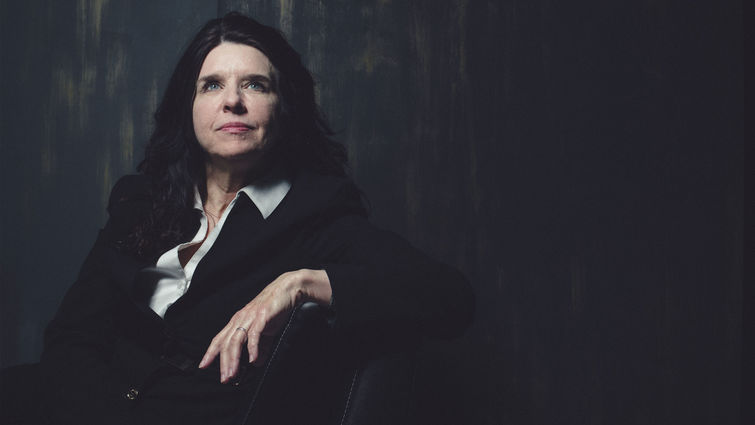 Kimberly Payne, PhD, is the CEO of Elf Zone, Inc. and director of translational research at Loma Linda University School of Medicine.
This first-person story originally appeared in Scope magazine.
Sometimes we like to imagine that the most important things in life come with a plan, but for me, it wasn't that way. When I first came to Loma Linda University in 2006, I felt guilty because I didn't have some grand plan, to be honest. But I think God had a plan. 
I was studying the normal process by which our bodies make B-lymphocytes, a type of white blood cell. This particular research had drawn me in for various reasons, and over the years I studied what can go wrong in the development of B-lymphocytes, which leads to B-cell acute lymphoblastic leukemia, also known as B-ALL. It's one of the most common childhood malignancies. 
Though I was doing research at the Center for Health Disparities and Molecular Medicine at Loma Linda University Health, I couldn't help but ask the question: how can I help patients in the area I was studying? 
I was studying the pathways used by cytokines, a type of growth factor, and the role they play in normal B-cell development. It had been a year since I started at Loma Linda University when the first data came back linking a DNA-binding protein that I was studying to B-cell leukemia. Three years later, the signaling pathway I was studying in normal cells was linked to three things: mutation of that DNA-binding protein, Hispanic children, and high-risk B-cell lymphoblastic leukemia. One by one the things I had been studying were linked to the disease. 
Most B-ALL is curable — about 90 percent. The other 10 percent is what's most critical. More children die of B-ALL than any other cancer, and it disproportionately targets Hispanic children with Native American ancestry — largely the patient base at Loma Linda University Children's Hospital. 
It was all coming together. I was at a place where the patients had the greatest need, combined with my studies of the two mutations critical for the highest risk B-ALL. Where I was and what I was studying gave me the perfect position to begin looking at therapies. 
Surprisingly, we found that a molecule required to produce leukemia killed the leukemia cells when they were given high levels of it, while also helping normal immune cells to grow.   
Once I had an idea of how it was working, I contacted Michael Samardzia, PhD, JD, associate vice president for research affairs at Loma Linda University Health. He had arrived just at the right time in early 2016 and helped me start Elf Zone Inc., a company in the new business incubator he started for the university.
Within six months, we were awarded a small-business grant from the National Institutes of Health. The goal right now is to work both through Elf Zone and the studies in our research laboratories to move the biologic molecule forward as a drug. This particular molecule both kills the leukemia cells and also helps normal B-cells recover and come back stronger, according to our data. 
With any innovation, it takes the whole world. In this case, it took a team of people from 11 countries who helped work on the various studies. The good thing is, Loma Linda University Health is a smaller institution than some, but we have the infrastructure to make things happen. 
We will continue experiments to move the molecule forward as a treatment and try to understand more about the mechanisms for how the molecule functions. If we understand how it works, we can modify it to work better and learn what other drugs work best in combination for the treatment of B-ALL. 
Science has always fascinated me. In fact, I was interested in medicine at first simply because I had never been around scientists before. I grew up in a small town of only 1,000 people called Rising Star, Texas. Prior to pursuing my PhD in microbiology and immunology from the University of Oklahoma Health Sciences Center, I taught both high school and community college for eight years. 
There's this idea that people will be doing exactly the same thing for 30 years, but I don't think that's the model anymore. I like to think I'm not doing something different, but rather I'm moving toward directly impacting people through science.
—As told to Genesis Gonzalez