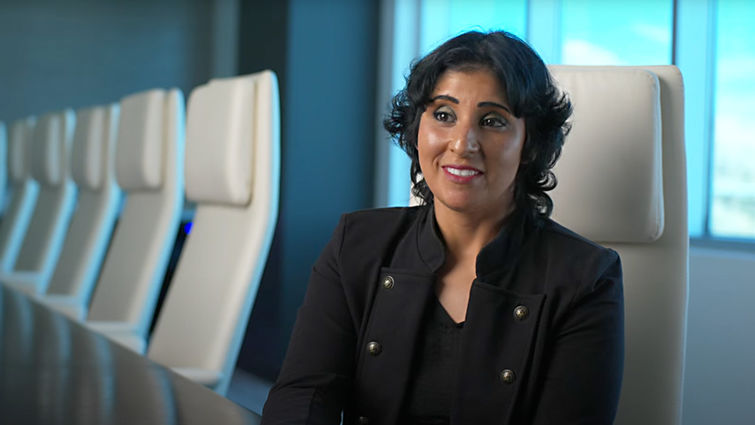 Jessica Wanhoff says she is glad she spoke up to her doctor about the unusual chest pain she'd been feeling in summer 2021. Though her latest mammograms hadn't indicated anything unusual, she and her doctor further investigated the cause of her pain, eventually revealing an aggressive form of stage III breast cancer.
Wanhoff, only 36 at the time, partnered with the oncology care team at Loma Linda University Medical Center­–Murrieta (LLUMC­–Murrieta), where she was able to receive treatment just a few stoplights away from her Menifee-based ranch. For October's Breast Cancer Awareness Month, she shares her experience with breast cancer, including the critical roles that medical technology, a supportive care team, and a steadfast mindset played in her journey back to health.
"I came out knowing I am a lot stronger and braver than I thought," says Wanhoff, reflecting on her experience.
Caring for animals and appreciating music fulfill Wanhoff's life, she says. When she isn't tending to their three horses, three cats, and two dogs on her five-acre family ranch, Wanhoff travels around California to attend music events and participate in music videos and concerts.
Though COVID had paused many of her social activities, Wanhoff says her breast cancer diagnosis in 2021 brought her entire life to a screeching halt. She'd been receiving mammograms since she was 30, knowing she was at higher risk of developing breast cancer due to a strong prevalence of cancer in her family — but the news was still shocking.
"The sensation was everything went quiet," she says about the moment she heard of her cancer.
In a triple-negative breast cancer, the cancer cells don't have receptors for estrogen, progesterone, and a protein called HER2, says Sharon Lum, MD, MBA, chair of the Loma Linda University Health Department of Surgery, who met with Wanhoff during her treatment. While the triple-negative makes the cancer unresponsive to specific therapies, it also opens the door to different treatment approaches.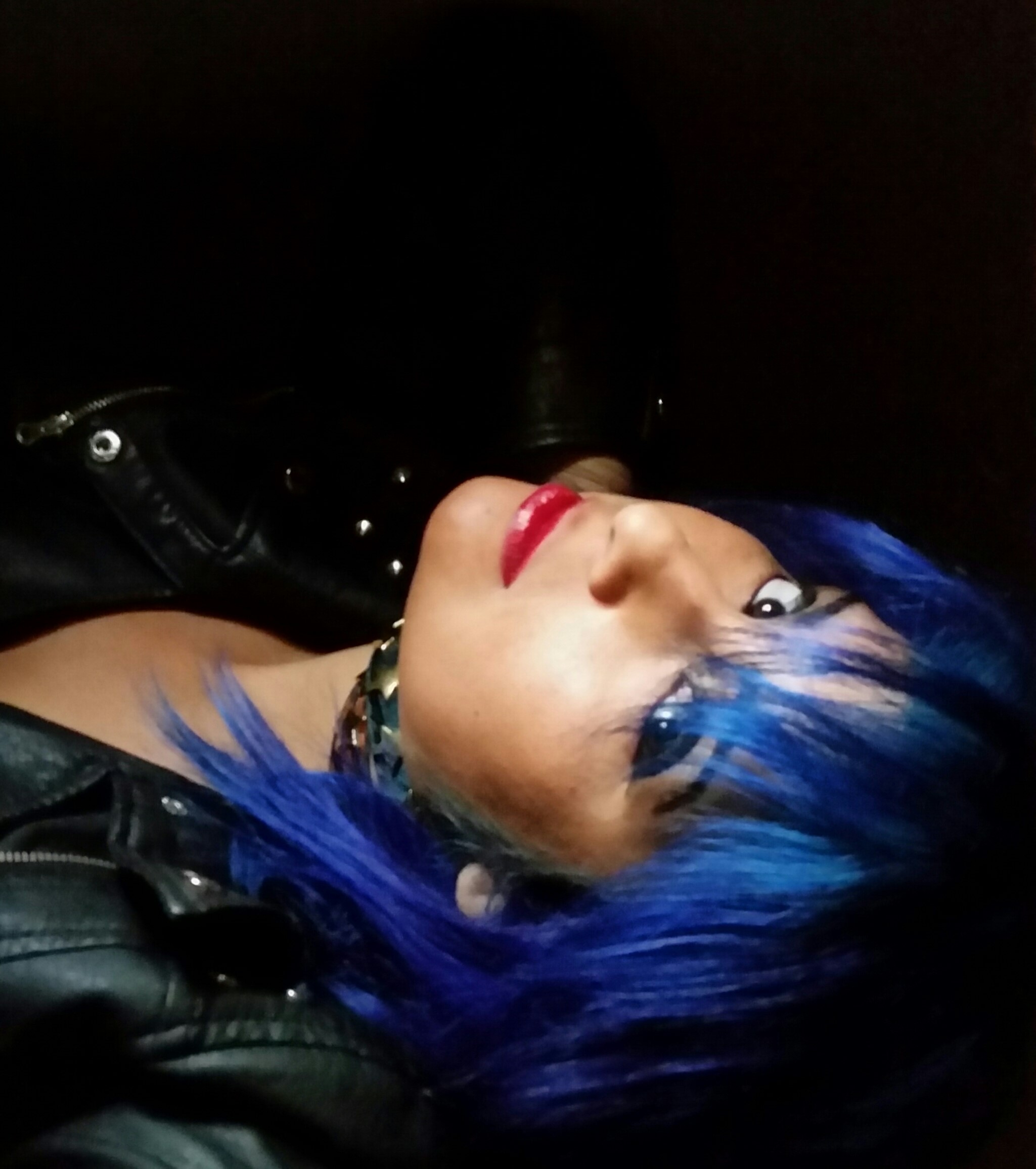 After the initial shock of her diagnosis, Wanhoff says she partnered with LLUMC–Murrieta's cancer care team and solidified a determined, even "stubborn," mindset.
"I didn't want to show I was letting this win," she says. "Having a strong support team by my side really helped. As terrifying as it was, this whole team came together and said, 'You know what? We're going to put together something for you, and we're going to attack it, do the best we can.'"
She worked with oncologist Evelyn Mendoza, MD, to begin a regimen of chemotherapy paired with immunotherapy (monoclonal antibodies). Lum says Wanhoff benefitted from a new treatment protocol for triple-negative breast cancer — based on findings of a major clinical trial demonstrating patients' "incredible responses" to a combination of chemotherapy and monoclonal antibodies. Wanhoff received the treatment just a year after its FDA approval.
"This is a new protocol that has just transformed how we think about triple negative breast cancer," says Lum. "It's the kind of personalized medicine that everybody's been waiting for. Incredible, very active research in the field has transformed the prognosis for this terribly aggressive breast cancer that she had."
LLUMC­–Murrieta's cancer care team encouraged Wanhoff throughout her infusion therapies, she says, and she continued to the next step in her treatment — surgery. She worked with surgical oncologist Halley Vora, MD, to undergo a partial mastectomy in June 2022. Results after the surgery showed no signs of cancer, meaning Wanhoff had experienced a complete pathologic response to her treatments.
"Anytime I was unsure, scared, or had questions, the entire cancer care team was right there for me and supportive," Wanhoff says. "I mean, through all this, you never feel normal. But they were there to be supportive and treat me humanely and care for me through the hand-holding moments."
Because Vora preserved the breast with cancer during surgery, Wanhoff underwent radiation treatment with radiation oncologist Jessica Jutzy, MD, PhD, at LLUMC–Murrieta to keep the cancer from growing back. Wanhoff says she appreciated being "right around the corner" from the clinic for the 30 days of daily radiation.
Lum says LLUMC­–Murrieta's comprehensive cancer program possesses all the elements of quality, multidisciplinary care in the community setting — integrating medical, surgical, and radiation oncology, palliative care, pathology, and various other specialties involved in cancer care. It is also the only community cancer center in the region accredited by the Commission on Cancer of the American College of Surgeons.
Scans since August 2022 continue to show no evidence of cancer for Wanhoff. She says learning about other women's breast cancer experiences helped her remain optimistic, and she hopes sharing her experience can do the same for others. She urges other women:
"Please listen to your body. We know what's normal and what's not. If you're having pain or an unusual sensation, please get it checked out to know that you're okay, or should something come up, your team can plan an appropriate form of attack and help you get through this."
Though she is cautious about using the words "cancer-free," Wanhoff confidently states: "I am headed in the right direction, and I'm not skipping any tests or scans."
---
Experts at LLUMC–Murrieta are committed to providing compassionate, comprehensive, and personalized care along every step of your cancer journey. Learn more about cancer screening and treatment options online or call 951-290-4148.