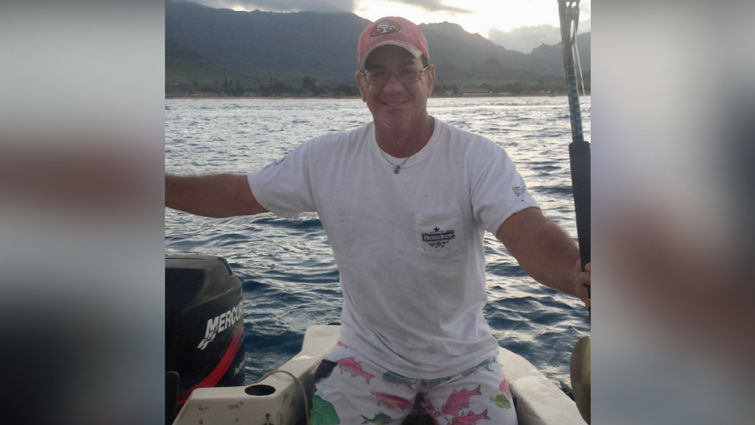 Blue-collar worker James Ryan has lived a life of laborious jobs, outdoor adventures, and a lifetime of memories. At age 61, he dreams of being an active grandfather who swims, fishes, and bikes to his future grandchildren. But severe back pain made those plans a little less tangible, leaving Ryan with the idea that maybe it was time to slow down. Surgeons at Loma Linda University Medical Center – Murrieta offered solutions that allowed Ryan's body to match his young soul.
Just because you can bare the pain doesn't mean you should. 

 Dr. Nikhil Sahasrabudhe
Originally born in California, Ryan made his way to his family's home state of Hawaii in the 1980s. With family roots stretching through the history of the island, he embraced everything Hawaiian nature offered for three decades. Ryan moved back to California in 2021, excited to explore the new area and pick up hobbies to fill his free time.
Through his adventures and a day job in shipping and receiving, minor back pain ensued, but nothing a little stretching couldn't fix. The pain began inching its way into his legs. Unable to get out of bed one morning, Ryan sought medical attention.
"I gained 30 pounds," Ryan said. "It would take me 10 minutes to get out of bed, and then I could barely walk 20 feet before having to sit down. I wasn't OK with any of that."
An MRI showed neurosurgeon Nikhil Sahasrabudhe, MD, that Ryan had lumbar stenosis, a standard condition that he often sees in patients and can cause severe pain. Lumbar stenosis is the narrowing of space surrounding nerves in the spinal canal. The narrowing puts pressure on the spinal cord, causing pain in the lower back and down to the legs, and Sahasrabudhe says it can get worse when standing up straight.
"Patients like James can be debilitated and lose a quality of life because of the severe pain walking can cause. Hunching over tends to help the pain, but that's no way to live," Sahasrabudhe said. "Just because you can bare the pain doesn't mean you should."
The goal of lumbar stenosis surgery is to relieve the pressure on the spinal cord by opening the space around the nerves. Once the pressure is gone, so is the pain. In October, Sahasrabudhe relieved Ryan's pain by drilling bone and removing overgrown tissue.
"It was so amazing. Immediately after surgery, the stabbing pains in my legs were gone!" Ryan said. "If I saw Dr. Sahasrabudhe right now, I'd give him a big hug, and I wouldn't have to shuffle my feet to get there."
Post-operative physical therapy has taught Ryan how to walk upright and retrain his muscles to move correctly after moving his body to accommodate the pain for years. He is challenging himself with new goals and plans on getting back to biking, golfing, and fishing.
"We're planning a family camping trip and the kids are excited that Papa Jim can play more with them," Ryan said. "I didn't want to get surgery in my sixties, but my experience with Dr. S and the results have made it all worth it."
Loma Linda University Health has neurosurgery clinics stretching across the region. Our Murrieta location provides treatment options for those who are underserved in the Murrieta region. Ask your physician for a referral to be seen by a Loma Linda University Health neurosurgery provider.