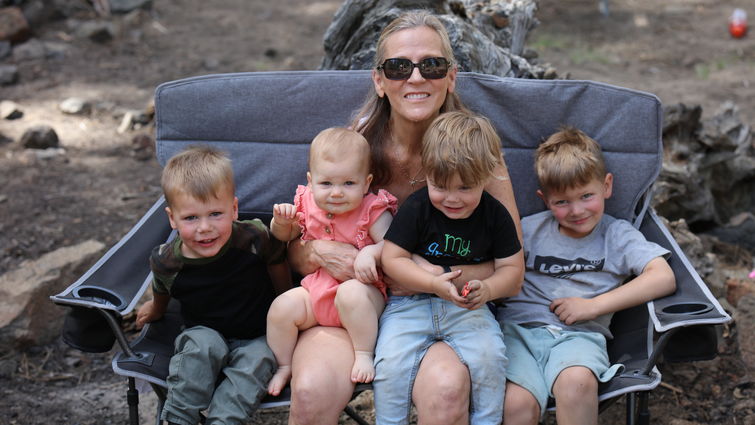 An innovative approach has emerged that combines the diagnosis and removal of lung cancer into a single anesthesia event. This new technique reduces patient stress and inconvenience but also expedites the diagnosis and treatment process for lung nodules. Loma Linda University Health is the only medical center in the region to offer this service.
Typically, the evaluation of lung nodules suspicious for lung cancer involves two or more separate procedures – a biopsy to extract a tissue sample for analysis of the lung nodule, another biopsy of lymph glands in the chest to rule out metastases, and then a separate surgery to remove the nodule if it was deemed malignant. However, medical practitioners at LLUH are closely collaborating on a pioneering approach that integrates these processes into one comprehensive procedure.
The single anesthesia procedure involves a team of specialized healthcare professionals working together seamlessly. These include an interventional pulmonologist, thoracic surgeon, pathologist, and anesthesiologist.  Under general anesthesia, the patient undergoes a minimally invasive biopsy of the lung nodule and lymph nodes, guided by state-of-the-art technology such as endobronchial ultrasound and robotic-assisted bronchoscopy.  These allow for highly accurate and reliable intraoperative diagnosis and staging of a cancer.  Relying on the precision of this technology, once the biopsy confirms the presence of a malignant tumor, the team proceeds with immediate surgical removal using robotic-assisted surgery.  Just as important, if the biopsy does not show cancer, the procedure is concluded and the patient avoids an unnecessary surgery. 
"Our field is constantly making advancements.  It is very fulfilling to collaboratively incorporate new technologies and implement a new service with transformative impacts for people in our community," says Ara A. Chrissian, MD, FCCP, DAABIP, director of Adult Bronchoscopy and Interventional Pulmonology at Loma Linda University Health.
Advantages of the single anesthesia procedure:
Reduced patient anxiety: One of the most significant advantages of this integrated procedure is its ability to significantly reduce patient anxiety. Combining both biopsy and removal into a single event eliminates the need for patients to face multiple separate medical interventions, alleviating the fear and stress associated with them.
Expedited diagnosis and treatment: With conventional procedures, patients often faced prolonged waiting periods between the biopsy and surgical removal, leading to heightened uncertainty. The single anesthesia approach streamlines the diagnostic and treatment process, providing a more efficient and rapid path to a definitive diagnosis and potentially curative treatment.
Minimized hospital visits and recovery time: By consolidating the procedures, patients benefit from reduced hospital visits and shorter recovery periods. This not only contributes to enhanced patient convenience but also helps to optimize healthcare resources.
Improved precision and outcomes: The integration of advanced diagnostic and surgical technologies ensures enhanced precision during both the biopsy and the removal. This, in turn, leads to improved outcomes and increased confidence in the treatment plan.
"Lung cancer can progress rapidly, and that's why we are thrilled to offer this service," Chrissian explains. "Now we can potentially cure it before the patient wakes up from their biopsy and even knows that they had cancer!"
The window of opportunity from the moment a patient is biopsied and informed about their cancer to when the surgery is scheduled is crucial. During this time, the cancer's status can transition from curable to incurable, and just treatable.
To assess a nodule's risk for being cancer, experts consider it's size, shape, location and growth. Some patient-related risk factors such as age and smoking status are also very important.
Patients are then classified according to their risk.  High-risk patients, with nodules identified as close to a 90% chance of being cancerous, are immediately referred to surgery to remove the highly suspicious nodule.  Low-risk nodules are usually monitored with CT scans.
"This procedure is for the intermediate- or intermediate-high risk patients," Chrissian says. "We're concerned about the nodule, but there is still a decent chance that it could not be cancerous.  It's very important to efficiently manage these patients to prevent delays in curing a potential cancer, while minimizing unnecessary surgeries for non-cancerous nodules."
60-year-old Lynn Olsen was the first patient to undergo this new service after being identified by Chrissian as having an intermediate risk nodule.
Being an active woman, mother, and grandmother, Olsen liked the idea of getting her potentially cancerous nodule confirmed and removed concurrently.
"I go paddleboarding often, run around with my grandkids, and work out five days a week," Olsen says. "I was consistent with my follow-ups when they discovered the nodule because I didn't want to slow down. I love my family, and the one thing I want in the world is to be around for them."
Under anesthesia Olsen received robotic-assisted bronchoscopic biopsy of the nodule, performed by Chrissian in May.  With the assistance of pathologist Camilla Cobb, MD, the biopsy confirmed a lung cancer.  Her lymph nodes were then assessed during the same procedure and deemed to not be involved with cancer.  This established her tumor as early-stage.  Without delay, the surgical team headed by thoracic surgeon, Alexander Leung, MD, proceeded with removal of the cancer during the same anesthesia event.
"I woke up and didn't know if I woke up just from a simple biopsy, or if I had cancer and they removed it," Olsen said. "I was sleeping so I couldn't tell the difference until my husband filled me in."
Olsen is taking it easy in her daily activities and water sports until she hits her three-month post-op mark in just a few weeks.
Luckily, her lung cancer was identified and removed efficiently. But, had the biopsy not been cancerous, what is it instead? According to Chrissian, certain infections like valley fever commonly mimic early to even advanced stages of lung cancer. If nodules are found to be noncancerous, the patient would not need surgery and can work with the proper expert on developing an appropriate treatment plan.
Loma Linda University Health is nationally ranked in lung care. If you have coughing, wheezing, shortness of breath, or a lung nodule was found during a CT scan, visit your primary care doctor to determine if a referral to the Loma Linda University Health interventional pulmonology clinic is needed.