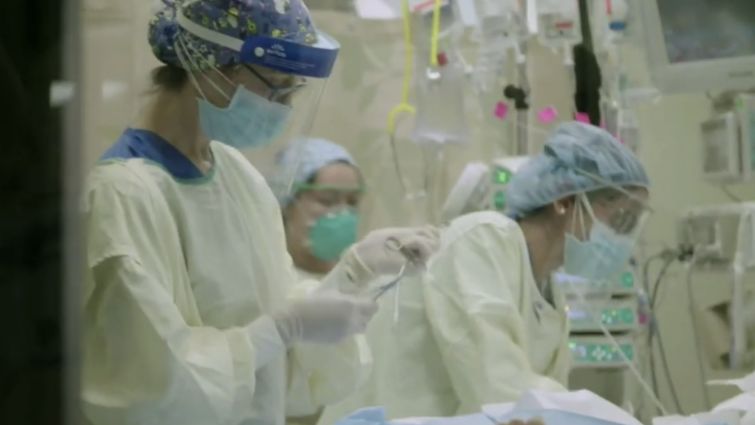 Loma Linda University Health's frontline workers were honored with the Nancy B. Varner Lifetime Achievement Award at the 28th annual Children's Hospital Foundation gala earlier this month.
Over the last year, the COVID-19 pandemic has affected the lives of many. Leaders wanted to thank doctors, nurses, technicians, environmental services workers, kitchen staff, security personnel, faculty and the many others who have demonstrated extraordinary courage while providing vital care for patients and their families. 
This year, the Loma Linda University Children's Hospital Foundation Board came to resounding consensus that frontline workers should be recognized with this honor. 
The award was recently renamed to honor the legacy of one of the Children's Hospital Foundation founding board members, Nancy Varner.
Varner, who passed away in 2019 following a battle with cancer, co-founded the Loma Linda University Children's Hospital Foundation, the Big Hearts for Little Hearts Guild, the Inland Women Fighting Cancer Committee, and the annual Believe Walk in Redlands.