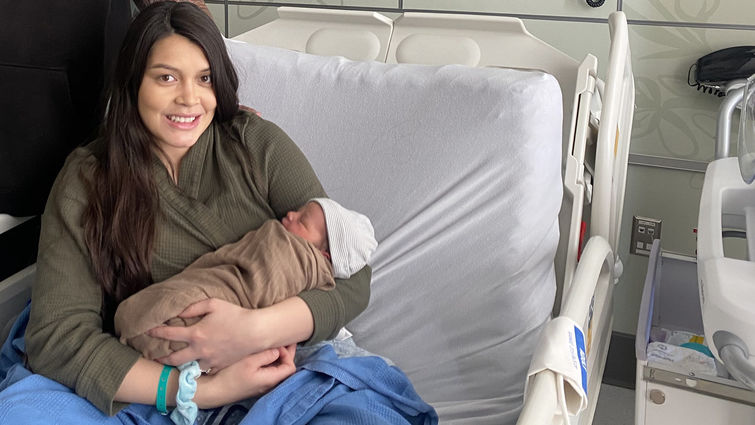 Children's Hospital and Loma Linda University Medical Center – Murrieta have been named among America's Best Maternity Care Hospitals by Newsweek in partnership with Statista Inc., recognizing the facilities for excelling in providing care to mothers, newborns, and their families. The recognition was based on a nationwide survey of medical professionals, key performance indicators, and patient survey results.
Loma Linda University Health provides moms and babies comprehensive pregnancy, labor, and delivery care in a service area covering 25% of California. 
"Generations of families in our community have chosen Loma Linda University Children's Hospital because of our commitment to providing outstanding care to our moms and their babies," said Peter Baker, senior vice president and administrator of Children's Hospital. "We offer a superb multi-disciplinary team that provides excellent, supportive care every step along our patients' road to parenthood. This Newsweek honor is a tangible symbol of our commitment to giving babies the best possible start to life."
The birthing center in Murrieta is a modern facility where physicians and nurses provide comprehensive medical care to mothers and their newborns before, during, and after delivery. The center features an OB Emergency Department, which offers round-the-clock medical assistance to expectant mothers in the community. A Level II NICU is also available to provide specialized care to infants requiring special attention.
"Expectant moms coming to Loma Linda University Medical Center – Murrieta know that our top priority is making their birth experience the best it can be," said Jonathan Jean-Marie, senior vice president and administrator of Loma Linda University Medical Center – Murrieta. "We appreciate this recognition from Newsweek and the promise it represents to the residents of Southwest Riverside County that our entire maternity team will continue to provide a caring, safe place as they welcome their new child to the world."
Children's Hospital provides quality and compassionate maternity care in the San Manuel Maternity Pavilion, which opened in August 2021. Delivering more than 4,000 babies each year, Children's Hospital provides every aspect of labor and delivery care. It is well equipped for low-risk and high-risk births with redesigned operating rooms, including special C-section rooms and a Level IV NICU. This is Children's Hospital's second time receiving this recognition.
The full list of recipients is available online and soon at newsstands nationwide.
Visit us online for more information on maternity care services at the Children's or Murrieta hospitals.