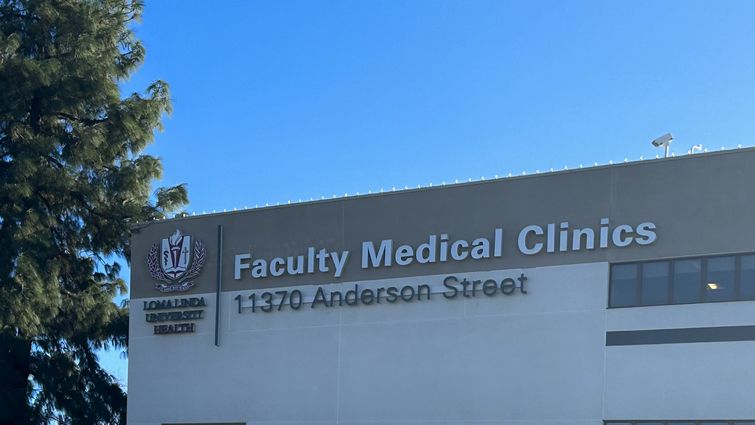 Loma Linda University Health has launched a free COVID-19 Test-to-Treat Clinic available for all community members, including individuals without insurance or U.S. citizenship. The clinic opened its doors Jan. 18 and anticipates continuing services through the summer.
Located at the Faculty Medical Clinic in Loma Linda, patients receive a free rapid test upon arrival. Patients testing positive will receive a physician consultation to discuss their appropriate treatment course and send the proper medication to their pharmacy of choice.
To limit exposure to others in the clinic, video visits are available for patients who have already tested positive on at-home tests or at other testing locations and wish to receive treatment. Tablets are also available to borrow in the parking lot for patients who do not have smartphone or internet access and wish to complete video visits with a physician.
It is essential to begin treatments within five days of COVID-19 symptom onset. The current healthcare climate, with long wait times or limited access to the system, can be a major barrier for some individuals seeking appropriate treatment.
COVID-19 treatments include pills such as Paxlovid and Molnupiravir or IV treatments such as Remdesivir. Pills can be taken safely at home, while IV treatments are given by a health professional. While most people have no side effects from any COVID-19 treatment, nausea or a bitter taste are the most common issues for those who do see effects.
"These medications are game-changing but are only effective if given right at the beginning of a COVID-19 infection," Jennifer Veltman, MD, chair of infectious diseases said. "We decided to apply for a grant that would assist us in creating a program that addresses the needs of our community."
A $500,000 grant through the California Department of Public Health supported the launch envisioned by Veltman and Pamela Lobo, MD, medical director of the COVID-19 test-to-treat clinic.
"Through this pandemic, we have seen minority communities heavily affected and dying from COVID-19, partly due to lack of access to care. The Inland Empire has few resources, and we are excited to provide this service for the community," Lobo said.
Make an appointment at the test-to-treat center here, or call the clinic's COVID-19 hotline for help with appointments: 909-558-5545.