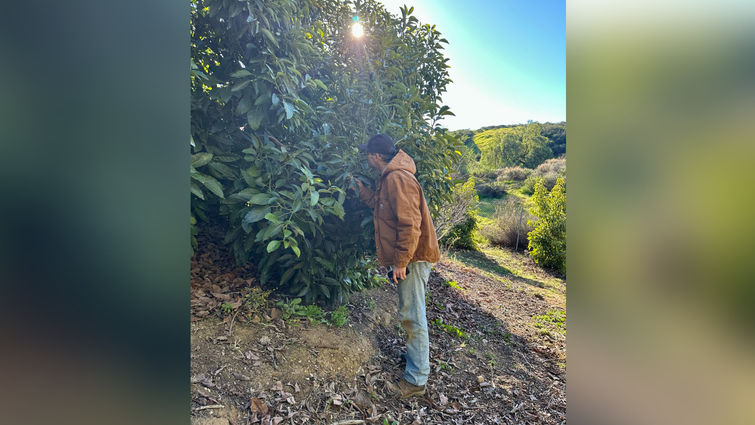 Heart disease is the leading cause of death for men in the United States, according to the Centers for Disease Control and Prevention, and data estimate that heart disease is responsible for about 1 in 4 U.S. male deaths.
One of the most pivotal things men can do to safeguard their heart health is to utilize the interconnection between mind and body to impact their cardiovascular health, says Anthony Hilliard, MD, chief of cardiology at Loma Linda University International Heart Institute. For June's Men's Health Month, Hilliard discusses the essential roles that stress relief and physical activity play for men's hearts.
Rather than focus on just the heart as an isolated body part, however, Hilliard says orienting the entire body and mind toward a healthy lifestyle will boost the cardiovascular system most powerfully and sustainably.
"We need to be looking at health holistically," he says. "If we're achieving health in only one organ but not others, then we're not really achieving health."
The stress that many men experience in life is known to harm cardiovascular health in several ways, Hilliard says. Chronic stress can elevate levels of cortisol, the body's primary stress hormone, which impacts sleep patterns and blood flow throughout the body. He says such effects can cause conditions like hypertension and raise the risk of heart attacks.
Data show that men develop heart disease about a decade earlier than women. One early sign of heart disease in men can be erectile dysfunction, which Hilliard says, in turn, impacts sexual, relationship, and overall mental health.
Read: How some urology issues in men may signal greater health concerns
While avoiding or creating distance from specific stressors in life is possible, it's impossible to dodge them all — some stressors are just "curveballs of life," Hilliard says. He says men can, however, learn to better manage and adapt to stress by finding an outlet; outlets enable men to channel positive thoughts, decompress, and engage the creative part of the brain.
"We want to be able to re-focus our minds so we aren't consumed by stressors," Hilliard says. "Engage in activities that put life into perspective allows us to gather our thoughts and strength to face another day."
Outlets look different for everyone depending on what they enjoy, Hilliard says, and can range from reading to woodworking and other crafts. For Hilliard, yard work and gardening have served as a longtime stress reliever, and mostly recently, painting. However, he adds that watching a sports game on television is not comparable to an outlet that nurtures the mind in times of stress.
"There is a difference between suppressing stressors through distraction and re-centering the mind to channel positive energy."
Men are statistically significantly less likely than women to seek help for mental health difficulties, according to the National Institutes of Health. For this reason, Hilliard emphasizes the importance of men learning to be intentional and protective of the time they invest in their well-being through self-care and healthy outlets.
"No one else should care more about your own well-being than you," Hilliard says. "We need to be bold about taking the time we need to ourselves and empower each other to take care of ourselves and challenge each other to do that. "
Taking care of the body through physical activity or exercise is equally as crucial as decompressing the mind and creating positive energy, Hilliard says. In some cases, the same outlet that nurtures the mind also doubles as physical activity — such as gardening, walking, biking, and other forms of exercise. If the creative outlet doesn't involve much movement, such as journaling, Hilliard urges men to set aside an hour of exercise daily to create a balance between mind and body.
Read: Head to toe men's health: The heart
Large population studies demonstrate how lifestyle significantly impacts health outcomes, including for individuals with a genetic makeup that predisposes them to cardiovascular risk. Hilliard encourages men to claim ownership of their heart health by pairing these principles of mental outlet and physical activity.
"It's not this magical thing at the end of your fingertips that you can't get, it's readily doable for everyone," he says.
---
The International Heart Institute is here to help you or your loved ones navigate your heart care through every step. For more information, visit lluh.org/heart-vascular or call 1-800-468-5432 to schedule an appointment.