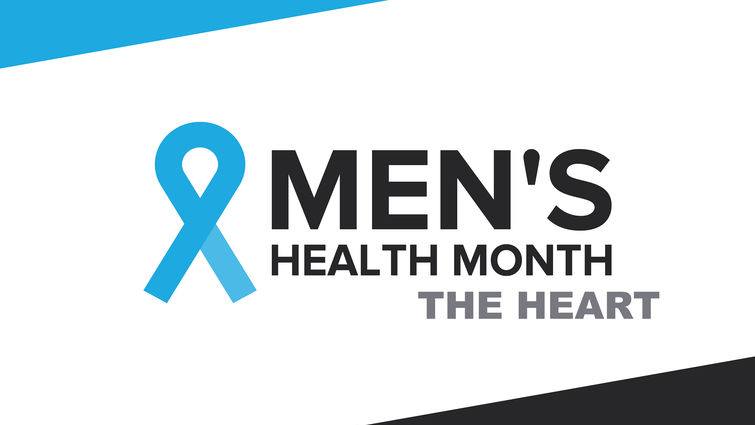 Men's Health Month serves as a timely reminder for men to see their healthcare provider and raises awareness about the benefit of early detection. Men can suffer from a broad spectrum of issues ranging from heart disease and cancer to depression and suicide.
Anthony Hilliard, MD, chief of cardiology for Loma Linda University Health, shares tips that can make a big difference for the man in your life. "Committing to simple changes can protect your heart from developing heart disease, which remains the leading cause of death for both men and women in the United States," Hilliard says.
To help men avoid heart health mistakes, Hilliard recommends keeping these tips in mind:
1. Keep up with preventive care.
Many risk factors — such as avoiding tobacco use and maintaining proper weight — can significantly decrease the likelihood of illness or premature death.
2. Include cardiovascular exercises in your workouts.
Exercise strengthens the muscles in the body, and the heart is not exempt. Cardiovascular-focused activities can help the heart muscle become stronger and more efficient.
3. Be intentional about stress management.
Stress — whether financial, traumatic, workplace-related, COVID-19 or other — may take a toll on the heart. Lack of sleep can worsen stress, as can inactivity, an unhealthy diet or neglecting mental health. Relaxation techniques and time-management skills can help keep balance and maintain a low level of stress.
Take steps now to care for your health in the future. Heart disease is largely preventable. Working with a primary care doctor and cardiologist can help identify and manage heart disease. Loma Linda University Health providers are committed to ensuring all patients have access to the care they need — especially during this stressful time. Patients can schedule video visits by visiting lluh.org/video-visits, MyChart or calling their provider.