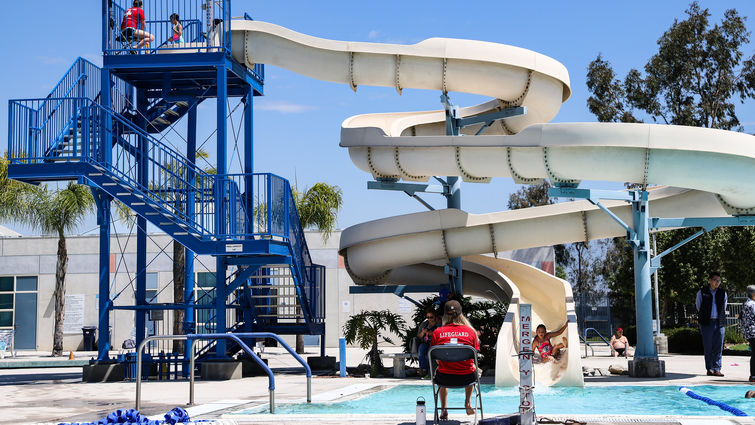 With summer quickly approaching and temperatures rising, many families will be looking to cool off at beaches, lakes, and pools. But it's important to remember that a fun day in the water can quickly turn into a tragedy if proper safety precautions are not taken. 
According to the Centers for Disease Control and Prevention (CDC), drowning is a leading cause of unintentional injury and death among children ages 1-4 and the second leading cause of unintentional injury and death among children ages 5-14. 
This year, the concern is particularly high due to the large amounts of rainfall and snow that many areas of the country experienced this spring. This has resulted in higher water levels, which can be particularly hazardous for swimmers in rivers.
"All it takes is six inches of water for someone to potentially drown," says Merrick Lopez, MD, medical director of the pediatric intensive care unit at Loma Linda University Children's Hospital. "If they are without oxygen for even five minutes, that can affect their heart and their brain. If their heart stops, only 8% survive, and half of those have severe neurologic injury."
Lopez encourages families to be aware of potential hazards and recommends following key safety tips to enjoy a safe and fun summer around the water.
Supervision
Always supervise children when they are near water, even if they are experienced swimmers.
"Sometimes in a group setting, everyone thinks the other parent or someone else is watching the kids, and it takes just a few minutes and then their toddler is in a pool facedown," Lopez says. 
He explains that it's easy to become distracted while supervising kids in the water and suggests adults wear something tangible like a lanyard as a reminder that they are the designated watcher.
"So, if you take a break, you take it off and put it on somebody else."
Make sure life jacket is approved by the U.S. Coast Guard.
Check the label on the life jacket to confirm it's the right fit for your child's height and weight.
Make sure the jacket is properly zipped or buckled when your child is wearing it.
Check the fit by gently lifting from the shoulders of the life jacket. As a rule, if the life jacket hits the child's chin or ears when you pull up on it from the shoulders, it may be too big, or the straps may be loose. 
Protection Barriers
Barriers include a fence or wall, door alarms for the house, and a power safety cover over the pool. These are not child-proof, but they provide layers of protection for a child if there is a lapse in adult supervision.
Swimming Lessons and CPR
Learning how to swim is crucial for water safety, and lessons can help kids develop essential water safety skills, such as floating, treading water, and basic rescue techniques. These skills can potentially save their lives or the lives of others in emergency situations.
To find local swimming lessons, check community centers and recreation facilities, private swim schools, public pools, aquatic centers, or ask friends or others with children if they know of any good instructors in your area. 
CPR classes can help prepare parents to stay calm in emergencies and learn skills to restore blood circulation and breathing. Always make sure the Child and Baby First Aid and CPR class are taught by certified instructors through an officially recognized organization such as the American Heart Association or the American Red Cross.
By collectively using these efforts and reinforcing water safety practices, we can transform this summer into a season of joy and cherished memories, all while preventing the loss of precious lives.