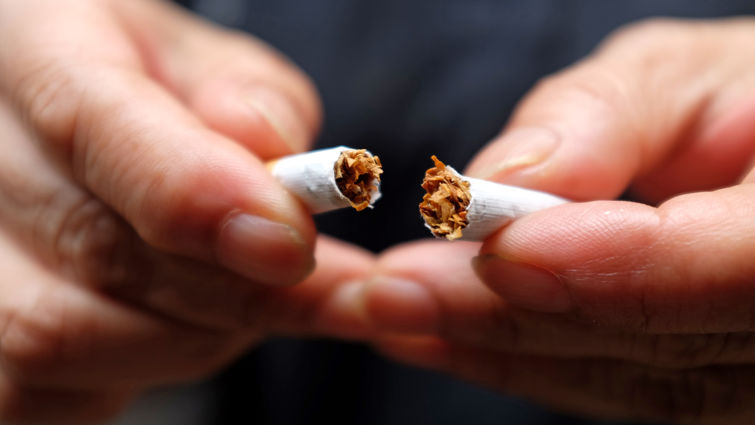 When people think about lung cancer, they often assume smoking is the cause. However, nearly 20% of lung cancer cases in the United States are not related to tobacco use — that was about 30,000 Americans in 2018, according to the American Cancer Society. 
Loma Linda University Cancer Center medical oncologist Hamid Mirshahidi, MD, says lung cancer is the second most common cancer and first cause of cancer related mortality in America. He hopes that sharing his expertise will increase awareness of lung cancer to help dilute the fears patients have and encourage them to participate in methods of preventing the disease.
"Lung cancer can appear in non-smokers due to gene mutations, genetic dispositions, exposure to radon and work related carcinogens or air pollution," Mirshahidi says. "Although smoking-related lung cancer is more common, it's important to know the causes and how to prevent non-smoking lung cancer."
Mirshahidi says these three factors can cause non-smoking lung cancer:
Genetic mutation. In recent years, studies have shown that up to 20% of non-smoking lung cancer is caused by different gene mutations. Mirhsahidi says it's unclear as to why these genetic mutations happen outside of external influences, but scientists continue their research into genetic causation. 
Gas or air pollution exposure. Although the genetic cause is unclear, recent studies have shown that gas or air pollution can cause lung cancer. Mirshahidi says when a patient is routinely exposed to gas or any air pollution, it can activate genetic alteration. Continuous exposure can impact the chemistry of a gene that will then change its behavior — also known as mutation — and transform into lung cancer. 
Genetic disposition. Similar to many cancers, patients with a family history may also be at a higher risk for lung cancer. Family history means having several people in the family line who have had non-smoking lung cancer at a young age and died from it. If this is the case, Mirshahidi recommends patients receive genetic testing for mutations associated with non-smoking lung cancer.
Regardless of the cause of lung cancer, Mirshahidi encourages any patient concerned about their risk to get screened early. He says patients should get screened immediately if they experience any of these symptoms: fatigue, sudden weight loss, onset of a cough, shortness of breath or coughing up blood.
Sometimes, however, there are no symptoms that present before a patient is diagnosed with cancer. At Loma Linda University Cancer Center, physicians use low-dose CT (LDCT) scanning that can detect cancer at an early stage. The screening is less invasive than other methods. If you would like to be screened, visit the lung cancer care website.