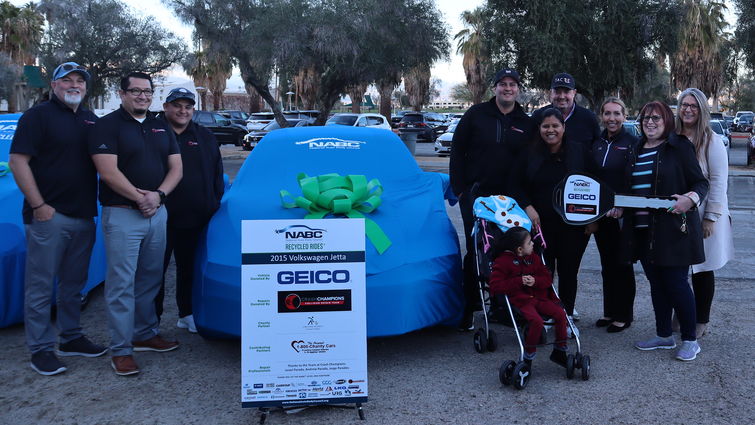 Many take transportation for granted, but Loma Linda University Children's Hospital patient Maria Alvarez Bernal and her mother Yuridiana Alvarez will forever be grateful for their Volkswagen Jetta. The gracious gift was given to Maria and her family from Crash Champions and GEICO through the National Auto Body Council's Recycled Rides program on Tuesday, Jan. 17.
"Is this really for us?" Yuridiana asked with tears as her new vehicle was unveiled at the ceremony in Palm Springs.
Maria was born in Mexico with a congenital heart defect, perimembranous ventricular septal defect. Typically treated at birth, doctors left her condition untreated, leading to various complications. Maria has received treatment to manage her condition at LLUCH for three years.
LLUCH collaborated with the NABC Recycled Rides program to identify a patient family most in need of vehicles. In partnership with the program, GEICO donated the totaled car, and Crash Champions donated labor and materials to refurbish the cars to like-new condition.
"We always say, 'We help people, and just happen to fix cars,'". Chris Jarvis, director of operations at Crash Champions, said. "We're passionate about what we do, but we worked hardest on this car for Maria and Yuri."