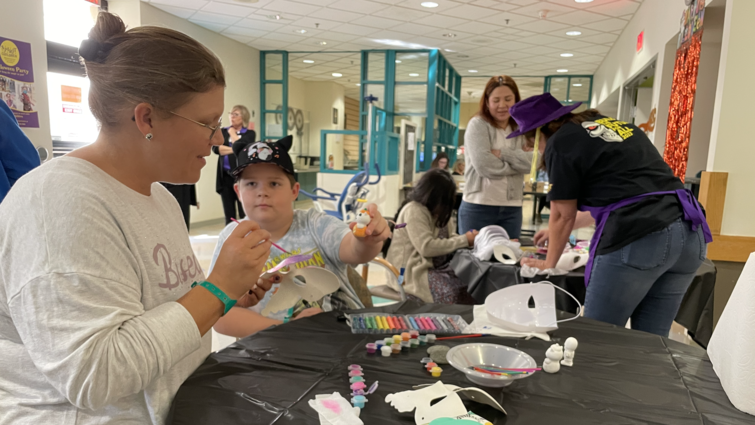 Loma Linda University Children's Hospital patients and families participated in the annual Fall Festival on Wednesday, Oct. 11, brought to life by Spirit of Children.
After a pause since 2019 due to COVID-19, the dedicated Spirit stores staff and child life specialists brought the heartwarming festival magic back with costumes, thoughtful care packages, engaging games, and creative arts and crafts.
The mission of Spirit of Children is to make hospitals less scary for kids and their families by providing fun during the fall season and raising funds year-round for child life programs within children's hospitals nationwide.
Spirit of Children chooses to partner with and support child life departments whose primary function is to provide developmental, educational, and therapeutic support for children undergoing medical treatment. Trained child life specialists help children and their families cope with the many stresses involved when a child is hospitalized.
The specialists not only facilitate the healing process—they carve out spaces where children can be themselves, even during times of overwhelming fear and discomfort.
Spirit of Children has raised nearly $1 million for Children's Hospital through donations to Spirit stores in the Inland Empire.