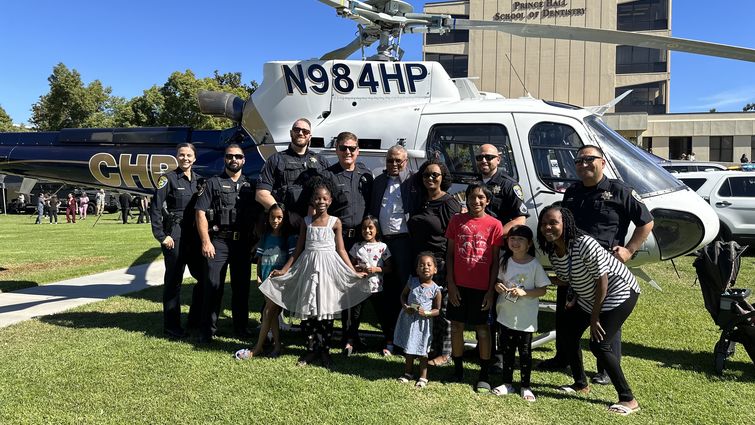 Southern California law enforcement officers joined forces with aviation and air support programs to create a memorable day for patients and their families at Loma Linda University Children's Hospital. The 23rd annual Cops for Kids Fly-In event began on Wednesday, November 1, with helicopters touching down on the LLU North Lawn, followed by a motorcade featuring police motorcycles, squad cars, and SWAT trucks.
The event aims to bring smiles and excitement to young patients and their families, hospital staff, and university students. Participants have the unique opportunity to sit in the vehicles, sound the sirens, and get an up-close look at how these vehicles operate. Participants also get to meet face-to-face with the dedicated officers and K-9s who serve and protect the community.
Click through the photos to see all the fun!