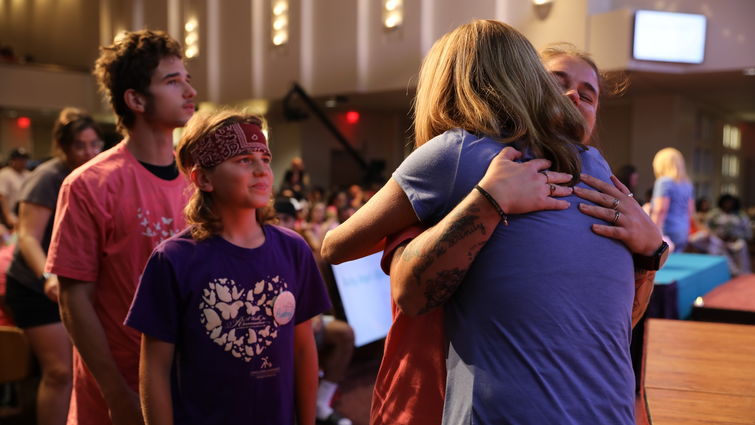 Hundreds gathered at Loma Linda University Church for the 18th annual "A Walk to Remember" on Sunday, Oct. 15.
Parents and supporters commemorated the short lives of infants lost due to miscarriage, stillbirth, or infant death. The event included a touching memorial service followed by a symbolic walk that paid tribute to the steps these precious children never had the chance to take.
During the memorial service, each baby's name was displayed in a moving slideshow. As their names appeared, family and friends rose to honor these babies, followed by an invitation for parents to step forward and receive a cherished keepsake.
The ceremony moved outdoors, where there was a bagpipe performance of "Amazing Grace," the release of doves, and the commencement of the walk portion of the event. There were also activities for families where they could draw, paint, and decorate bags to remember their loved ones. 
Jackie Brito attended the event with 25 family members and friends. She walked to remember her son 7-month-old son Kaiden who died after battling three types of viruses. 
"Having my friends and family surrounding me is the best way to celebrate him," said Brito. "Some days are harder than others but just lean on the people that care about you the most and let them help you walk you through it."