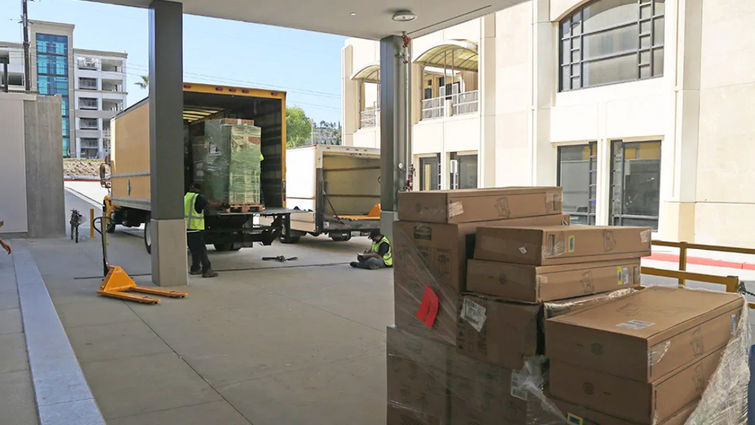 Loma Linda University Health reached a major milestone in its ongoing process of opening its future hospital facilities, scheduled for summer 2021. California's Office of Statewide Health Planning and Development (OSHPD) issued their "Staff and Stock" approval to the organization on March 18.
While the new facility is still an active construction site, OSHPD's move allows authorized staff to access the buildings without protection equipment during working hours, allowing for work to stock rooms with supplies and equipment to begin. Pre-arranged schedules for staff training in the new buildings are being developed.
"This is truly a monumental moment in the history of our organization," said Kerry Heinrich, JD, CEO, Loma Linda University Health Hospitals. "I am so proud of all the many years of hard work, tireless support, prayer and faith that so many members of the Loma Linda University Health team have invested to get us to this time."
The massive construction project is a part of Loma Linda University Health's Vision 2020 – The Campaign for a Whole Tomorrow, which announced a successful conclusion in late February. Once opened in next summer, the new facilities will be the largest hospital building in the State of California. And while its size is impressive, the new building allows Loma Linda University Health to continue providing excellent health care.
The new hospital facilities will be a place where 4,700 students and 700 residents progress in their education. Many of those students will become long-term members of the Loma Linda University Health team, while others will take what they have learned here to communities across the globe.
These photos are courtesy of Dennis E. Park, who has been documenting the hospital construction effort with regular posts on his blog, www.docuvision2020.com.