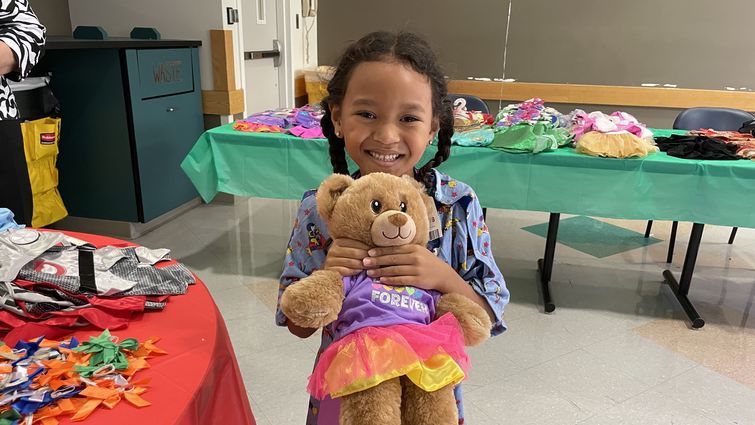 The Big Hearts for Little Hearts Desert Guild partnered with Loma Linda University Children's Hospital and brought joy and comfort to young patients with the "Hugs Help Healing Teddy Bear Event" on Tuesday, November 14. Children got to choose their very own Build-A-Bear and personalize them with a selection of outfits.
Child Life Specialists and Desert Guild members assembled and distributed boxes containing teddy bears and outfits to patients who could not leave their rooms, ensuring that every child could experience the joy of this event.
Over the years, the Desert Guild has provided approximately 2,200 bears from Build-A-Bear Workshop to critically ill children at the hospital. These bears have become companions for the children during their hospital stays, embodying the healing power of comfort and care.
The Desert Guild continues its commitment to bringing solace and joy to young patients, with a goal of hosting two such workshops each season. This ongoing effort highlights the community's dedication to supporting the well-being of children facing health challenges.
To support these initiatives and contribute to the ongoing efforts of bringing comfort to hospitalized children, click here to donate.