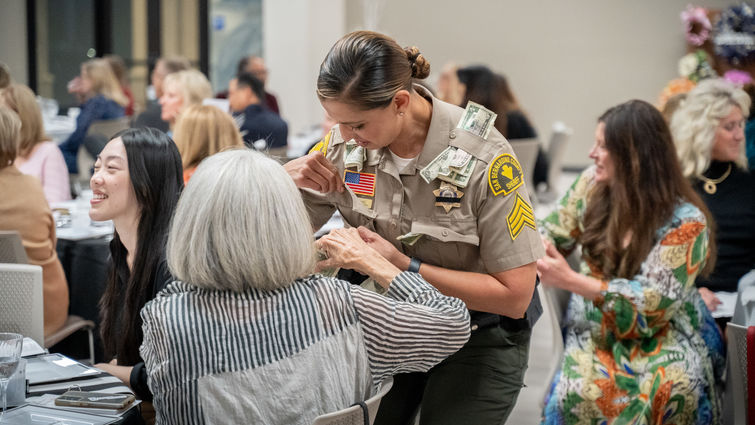 The Big Hearts for Little Hearts Loma Linda Guild hosted its annual Dishes for Wishes event on Wednesday, October 11, raising $77,000 for Loma Linda University Children's Hospital.
The event took place at the Loma Linda Korean Seventh-day Adventist Church in Redlands and welcomed more than 240 guests. Chef and emcee Martha Green-Garrett, chef and owner of The Eating Room restaurant & Dough L'ectibles bakery in Redlands, shared some of her favorite recipes during an engaging live cooking demonstration.
Funds raised at the event will benefit the pediatric neurosurgery department, specifically for the purchase of a specialized neuroendoscope, which is used for intracranial microneurosurgery in children.
San Bernardino County Sheriff's and Riverside Police Departments supported the event by volunteering as servers and donating tips back to the hospital.
Click through the photos to see the fun!
More information about the Loma Linda Guild, membership, and events is available online.