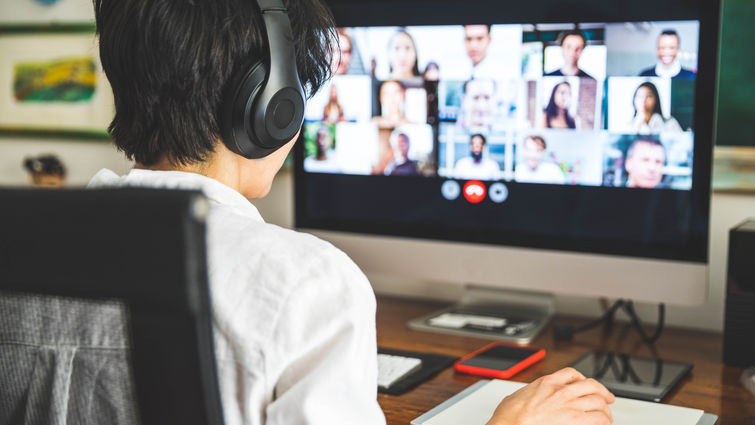 A $3.3-million federal Connecting Minority Communities Pilot grant will enable Loma Linda University to make healthcare education more accessible to students whose location, access to transportation, family life, or work circumstance preclude them from coming to campus on a scheduled basis, school officials said.
The Connecting Minority Communities program is part of the Biden-Harris Administration's Internet for All initiative that aims to connect everyone in the United States with affordable, reliable high-speed Internet service. This program specifically directs $268 million from the Consolidated Appropriations Act of 2021 for expanding high-speed Internet access and connectivity to eligible Historically Black Colleges or Universities, Tribal Colleges or Universities, and Minority-serving institutions. Loma Linda University has been designated as a Hispanic-serving institution by the U.S. Department of Education.
"The Internet is essential for access to work, to education, to healthcare, and to justice," said Assistant Secretary of Commerce for Communications and Information Alan Davidson. "Our Connecting Minority Communities program is about equipping students and the surrounding communities with the skills, the devices, and the capacity needed to reap the full benefits of our digital economy."
The funding will enable the university to provide laptops and hot spots to as many as 1,250 at-need students and increase the number of wireless access points throughout campus. The grant will also be used to adapt more courses to allow for an online or hybrid format and will upgrade technology in certain classrooms to better enable an online teaching format.
Additionally, the grant will enable the university to install a virtual computer lab to serve required class applications over the web to remote students who lack computer resources, thus allowing them to install the applications on a personal computer.
"We pursued these funds because we recognize the need for many of our students to have access to technology and connectivity," said DP Harris, PhD, vice president and chief information officer for Loma Linda University. "This grant's funding validates the need for us to serve those in our community who are under-connected because of economic constraints, and will support our hybrid education strategy to provide more flexibility for students in pursuing their education."
During the pandemic university officials noticed students in campus parking lots trying to get the internet bleed from classroom buildings, while others were doing homework on their smartphones.
"This grant will help us to bridge this digital divide and enable greater access to education and educational resources," said Harris.
Loma Linda University was one of 61 Minority-Serving Institutions to receive a grant from this program.
The funds will apply to each of the university's eight schools, as well as the university's San Manuel Gateway College, which offers certifications for entry-level healthcare careers. All students at the college will be eligible to receive a laptop through the grant initiative.
Harris said one of the goals of San Bernardino County's Transformation Program is increasing the number of health professionals who both train in their home county and choose to remain and work in their county.