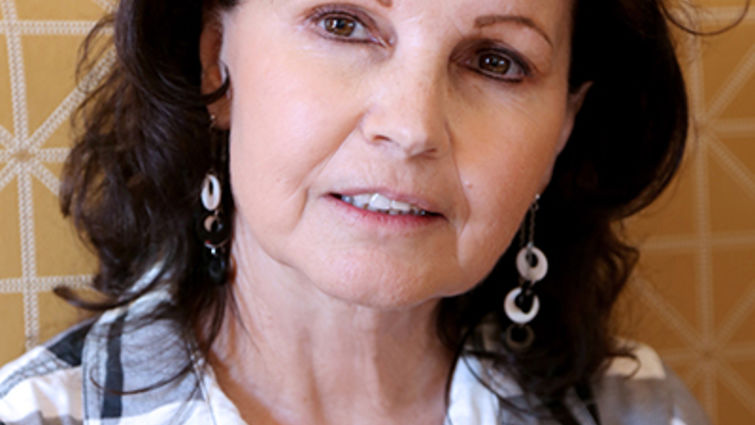 Researchers at Loma Linda University School of Allied Health Professions evaluated the role education plays in influencing what members of the clergy think about the mental health of members of the LGBT community.
Citing the June 12 Orlando massacre of 49 gay persons by a gunman motivated by religious ideology, Pamela Perez, PhD, says the topic is timely because hostility can occur when religious beliefs collide with controversial sexual practices.
Perez, who teaches at the school, and two of her colleagues—John Park, PhD, who is completing a postdoctoral internship on the East Coast, and principal investigator Johnny Ramirez-Johnson, EdD, who has subsequently accepted a position at Fuller Theological Seminary—analyzed interviews with 245 senior clergy members in Hidalgo County, Texas. Their findings were published in the January 2016 issue of the Journal of Religion and Health.
In the introduction to the paper, Park, Perez, and Ramirez-Johnson note that the legalization of gay marriage and other civil rights for gay people was only achieved after decades of turmoil and upheaval, adding that while many faith-based organizations (FBOs) have become more accepting, many individual clergy members remain conflicted. They also reported that clergy are sometimes untrained in offering adequate help to people regarding sexual orientation issues.
They further cite a 2013 investigation by Bowland et al. in which gays and lesbians expressed appreciation for the value of clergy involvement in their lives and said pastoral care providers should take an active role in guiding those who seek help in "integrating their identity and spiritual formation."
Perez says conflict over these issues also affects other branches of the healing professions.
"My work as a neuropsychologist brings me into frequent contact with people whose views differ significantly from my own," she shares, calling her own values biblically-based and conservative. "The question is, 'How do we remain true to our beliefs, and faithful to the Word of God without behaving cruelly or becoming abusive to people we differ from?'"
While noting that studies on religion and sexual orientation are rare, the authors say studies examining clergy attitudes on the topic are even rarer. They add that "clergy regularly express indecision as the common theme when it comes to issues dealing with homosexuality."
The study separated clergy into five educational categories—high school, certificate, bachelor's degree, master's degree, and doctoral degree—to find out how the level of education impacts clergy views on the topic.
The study was approved by the Institutional Review Board (IRB) of Loma Linda University (LLU) and its counterpart at the University of Texas Rio Grande Valley UTRGV), formerly known as the University of Texas Pan American. Graduate and undergraduate social work students from UTRGV conducted the interviews and collected the survey data.
After receiving IRB training, the students contacted clergy affiliated with the 301 FBOs listed by the Hidalgo County Assessor's Office. Altogether, they conducted 245 complete face-to-face interviews with senior clergy. The participation rate of 81 percent (81%) was much higher than the average of 60 percent (60%). After data cleaning and screening, 231 total participants remained in the dataset for final analyses.
The interviews took an average of 90 minutes as research assistants gathered information on the types of services provided by each FBO as well as demographic information on the clergy and FBO, intervention practices of the clergy, beliefs and attitudes about sexual orientation, and mental health training and education.
Most of the clergy were Protestant or Catholic and one was Muslim. The study found that among the respondents:
12 percent (12%) had a high school degree
31 percent (31%) had a certificate only
11 percent (11%) had a bachelor's degree
18 percent (18%) had a master's degree
 4 percent (4%) had a doctoral degree
23 percent (23%) did not disclose their educational level
When asked whether they agreed or disagreed with the statement, "Homosexuals are more psychologically disturbed than heterosexuals," the clergy responses were categorized by educational level:
| Education Level | % Strongly Disagree / Disagree | % Strongly Agree / Agree |
| --- | --- | --- |
| High School | 46 | 47 |
| Certificate | 47 | 45 |
| Bachelor's degree | 42 | 44 |
| Master's degree | 75 | 16 |
| Doctoral degree | 67 | 33 |
"Education was the single factor that showed a significant positive relationship with clergy perceptions about psychological disturbance in homosexuals," the study found. "Overall, clergy with more education appeared to report lower levels of agreement that homosexuals were more psychologically disturbed than heterosexuals compared to those with less education."
The study also found that "clergy with more education were more likely to engage in mental health referrals than those who received less education."
Perez observes that sexual orientation issues can be challenging for Christians, who are called to walk between the values of the Gospel and those of society.
"We must be careful not to give the impression that Christians are uninformed, unloving, intolerant, or ill-equipped to deal with the very real difficulties and concerns that those coming to us for help will bring," she notes. "No matter how difficult or uncomfortable for us personally, God entrusts us as His ambassadors and we have the privilege of representing Him well."
Perez says the issue goes far beyond mere tolerance.
"Very few things are as black and white as they appear on the surface," she concludes. "While agreeing to disagree is needed so we can live in peace, understanding and responding in the Spirit is life changing. We need to remember to lift Christ up to the place of God, where He rightfully belongs."