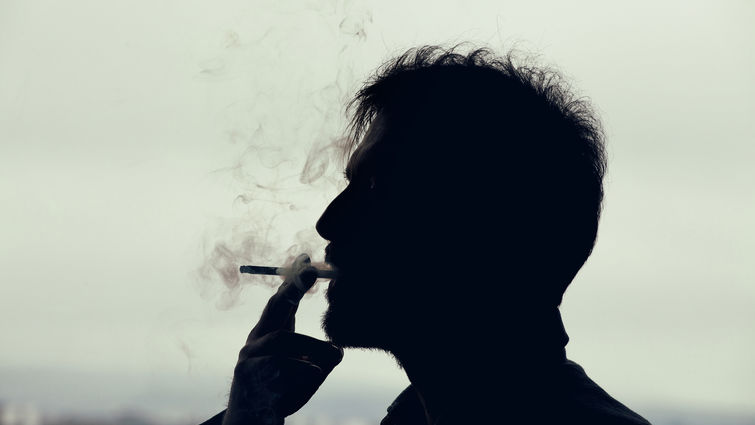 A study recently published by researchers in both Loma Linda and in the Southeast Asian nation of Laos found that respiratory health and rates of tuberculosis in low-income communities may be severely impacted by controllable external factors. Tuberculosis (TB) — a curable and preventable disease — is now the world's leading cause of death from an infectious agent, surpassing HIV and AIDS.
The study — published online by the International Journal of Environmental Research and Public Health — found that, in Laos, for every additional source of exposure to air pollution, the odds of TB go up 47%. Sources of air pollution considered included exposure to smoked tobacco, secondhand tobacco smoke, and smoke from indoor cooking fires, burning crop waste and burning trash outside.
This study explored what exposure to multiple sources of air pollution did to impact rates of TB. Researchers said they hope the findings will lead to the engagement of multiple sectors of the society beyond healthcare — including agencies working on tobacco control, environmental health, policy makers and civil groups — in promotion of respiratory health.
"We often see the same issues in lower-income communities here in the U.S.," said Anne Berit Petersen, PhD, MPH, RN assistant professor for Loma Linda University School of Nursing and the study's lead author. "If we look at these factors in terms of poverty, we're seeing a lot more avoidable cases of tuberculosis in poorer communities. Often the places with the poorest air quality have the most impoverished people," she said.
The study reported that more than half of the world's TB cases in 2017 came from the Western Pacific region. In Laos, "the high rates of tobacco use and use of polluting biomass fuels for cooking (e.g., wood, charcoal, crop waste, dung) represent significant risk factors for TB," the study stated.
Titled, "Smoked Tobacco, Air Pollution, and Tuberculosis in Lao PDR: Findings from a National Sample," the study was funded by grants from the National Institute of Health. It included data from more than 9,700 subjects from across Laos, representing more than 2,800 households. The findings suggest that the risk of poor respiratory health would be decreased greatly if air quality were improved. Petersen says these findings may compare to similar concerns in San Bernardino County and California.
"While the types of air pollution may vary, we've seen similar relationships here — people living in communities with poorer air quality, from, for example, traffic-related air pollution, also have higher rates of tuberculosis," Petersen said. "Smoking is still very much an issue that contributes to tuberculosis, and that risk is compounded by air quality and life choices."