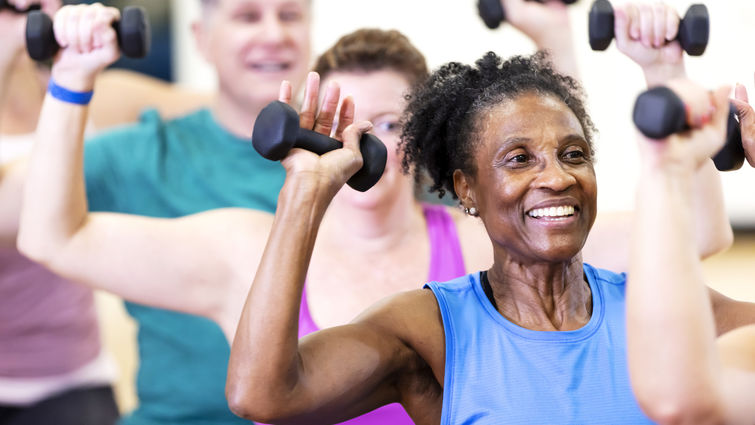 Research conducted at Loma Linda University Health suggests that even small doses of regular exercise in sedentary older adults can have a significant effect in slowing the aging process at the level of molecular gene expression.
Recently developed measurements of mRNA expression allowed researchers to discover that short bursts of high-intensity exercise over time yielded a reduction of biological age by nearly 3.6 years — meaning that cells of study participants began behaving like cells that belonged to someone 3.6 years younger.
"This is the first time, that we're aware of, that exercise has been tested as a standalone intervention using next-generation measurements of biological age, and we found that even a small dose of exercise in sedentary older people seems to have a really specific effect on the aging process," said Trevor Lohman, PhD, an instructor at Loma Linda University School of Allied Health Professions and lead author of the study.
The study, "High-Intensity interval training reduces transcriptomic age: A randomized controlled trial," was published last month in the journal Aging Cell.
Researchers used what are known as transcriptomic age predictors to study RNA molecules in cells of 30 sedentary adults — 15 were placed in a test group to exercise, and 15 were placed in a control group. Those in the exercise group underwent three sessions per week of an exercise protocol known as high-intensity interval training. The study lasted four weeks.
Researchers found that the improvement in biological age was also associated with improvements in body composition, sleep quality, and lower rates of depression among participants in the test group.
"These results suggest that exercise exerts an effect on age-related patterns of gene expression and that such effects could potentially contribute to the positive health and longevity effects associated with exercise," the authors stated in their journal article.
The study adds to existing evidence that exercise is beneficial for maintaining overall health, especially in later years.
"We've all heard of a 65-year-old who's in the hospital for heart disease, and we've all probably also heard of a 65-year-old who runs 5k races. Clearly there's something going on across society that causes people to age differently, apart from genetics alone," Lohman said.
The study's researchers suggested that future research could include tests with a larger sample size and transcriptomic age measurements at more intervals and follow-up measurements long after the study concludes.
The study was funded by Loma Linda University School of Allied Health Professions.