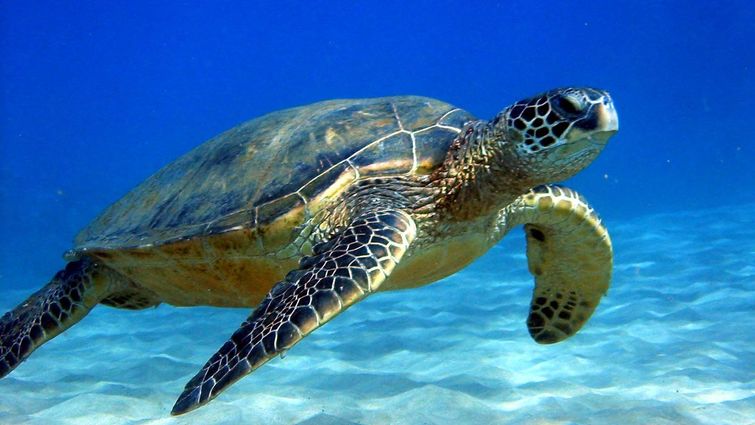 Sea turtles have been sighted all over the world. They can be seen during recreational SCUBA and snorkeling tours or crawling up on beaches to lay their eggs.
TURT (Turtles Uniting Researchers and Tourists), is the first and only smartphone app available that can map sightings information and photographs of sea turtles seen anywhere in the world. First released on April 4, 2016, version 2 of the TURT app allows citizen-scientists to assist researchers in collecting data on sea turtle sightings with a new user interface, and provides the ability to upload multiple photographs of sea turtles. It also boasts a new offline mode feature.
A second app, RASTR (Records Assistant for Sea Turtle Researchers) is directed at sea turtle researchers. The app enables researchers to log turtle capture, nesting, or product data and location. By mapping these records, researchers can keep track of data collection locations, capture history, and monitor conservation efforts in areas of interest.
Researchers have traditionally used paper data sheets to collect sea turtle information. However, depending on the projects being conducted, there may be several data sheets for one project.
These data sheets may be degraded by rain, humidity, or fire.
With RASTR, sea turtle researchers will be able to consolidate and supplement physical data sheets, and digitally store their data on a cloud-based system that is not subject to the same degradative effects.
RASTR also incorporates the multiple photograph upload and offline features of the TURT app.
PhD student, Dustin Baumbach, and his advisor, Professor Stephen G. Dunbar, PhD, developed the apps. The two are sea turtle researchers in the department of earth and biological sciences at Loma Linda University School of Medicine, and study sea turtles through the Protective Turtle Ecology Center for Training, Outreach, and Research Inc. (ProTECTOR Inc.) in the country of Honduras.
Baumbach said, "We are extremely excited about the new features that have been added because of the fact that sea turtle data is not always collected in places with access to wifi or satellite network thus providing a way for both researchers and citizen-scientists to collect data while out in the field. The ability to add multiple photos will also help to identify individual sea turtles and may provide the opportunity for researchers to track individuals."
Researchers can use these sightings and photographs to identify individual turtles through Photo ID programs or determine general sea turtle sightings rates for a particular area. Users will be able to see where sea turtle sightings have been logged from all over the world through turtle symbols presented on the map.
TURT (v2) and RASTR are available free of charge, and can be found at Google Play App Store for androids and the iPhone App Store for iPhones.