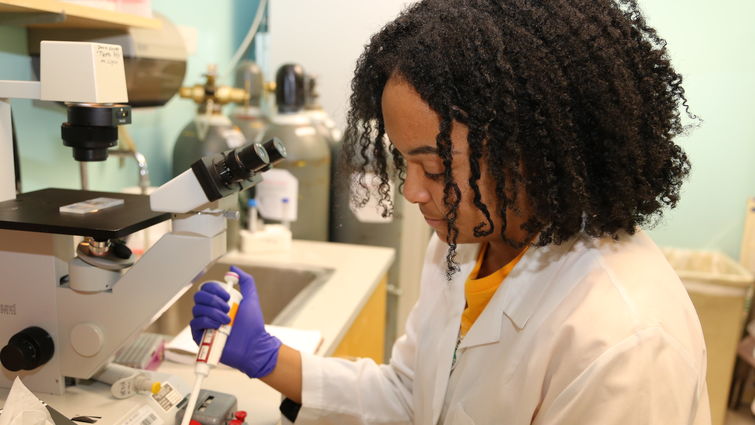 Loma Linda University Health has been awarded more than $57 million in grants during the recent fiscal year — the highest annual amount the organization has ever received. The grants will support research, projects, and training for caregivers treating patients throughout the Inland Empire.
"This is great to see what has happened to our research infrastructure across the board with an increased focus on grant proposal submissions, even during what was an incredibly busy and disruptive past year," said Michael Samardzija, vice president of Research Affairs at Loma Linda University Health.
Approximately $13 million of the awarded grants will fund research, $14 million will fund training to serve specific people groups, and $28 million will fund service projects. An additional $1 million was also received in contracts from industry sponsors.
"Clearly our success is receiving funding for service, which is a huge testimony to our commitment of serving the community," Samardzija said.
The $57 million in awarded grants comprises 78 projects, Samardzija said, pointing out that many grants are multi-year funding for an initiative over several years.
The university's School of Medicine received the most grants, totaling nearly $23 million. Samardzija highlighted the School of Behavioral Health, one of the smaller of the university's eight schools, which received more than $12 million in grants. The school receives a balanced portfolio of research, training and service awards.
A grant of more than $7.6 million from the Department of Healthcare Services will enable the School of Behavioral Health and LLU Behavioral Medicine Center researchers to examine improving Medi-Cal patient outcomes by integrating primary care, mental health care and substance use disorder treatment. SBH is a school that perfectly reflects receiving a balanced portfolio of research, training and service awards.
Brian Distelberg, PhD, professor at the School of Behavioral Health, said integrated teams have already launched in five areas of the health system, including the Emergency Department, ambulatory pediatrics, behavioral medicine, and OB/GYN.
"This is an amazing opportunity to partner with community health plans to increase our capacity for behavioral health integration throughout the LLUH system," Distelberg, said. "We're now leveraging a lot of great work that has been happening here so it can grow and further integrate whole-person, patient focused multidisciplinary teams.
A nearly $2 million grant from the National Institute of Neurological Disorders and Stroke will fund School of Medicine researchers studying blood clot disorders for early-born babies who suffer germinal matrix hemorrhage (GMH), which affects 20% of infants delivered before 32 weeks of gestation. Jiping Tang, MD, professor in the department of basic sciences at the School of Medicine, said her team hopes this research will help this patient population of some 12,000 each year, for which the current treatment is to surgically insert a shunt into the patient's brain to drain excess fluid.
"I am greatly excited about our research because this will open avenues for non-invasive treatment to remove blood clots after GMH, and therefore has the potential to impact clinical management of GMH patients," Tang said.
A grant of $360,000 from the National Institute on Minority Health and Health Disparities will fund examination of influences of dietary patterns in cancer prevention among minorities. Fayth Miles, PhD, an assistant professor with appointments in the School of Public Health and School of Medicine, called the grant an exciting opportunity to increase training in molecular epidemiology and conduct interdisciplinary research addressing health disparities with faculty. The grant will also enable collaborative research between the Center for Health Disparities and Molecular Medicine and the Adventist Health Studies.
"This award will increase internal and external collaborations with researchers in basic and population sciences and pave the way for additional, follow-up grants identifying clinically-relevant biomarkers on a larger scale, with a focus on minority groups or disparate populations," Miles said.
Other grants will fund the study of issues such as strengthening families and building youth resilience, retaining quality in the nursing workforce, specialized training for primary care residents for local populations, prenatal vascular care for women experiencing pregnancy complications.
Numerous agencies fund sponsored project through grants, and the federal government is the largest sponsor for extramural funding, Samardzija said. Its funding typically covers projects related to medical research, workforce training, product development, and service.