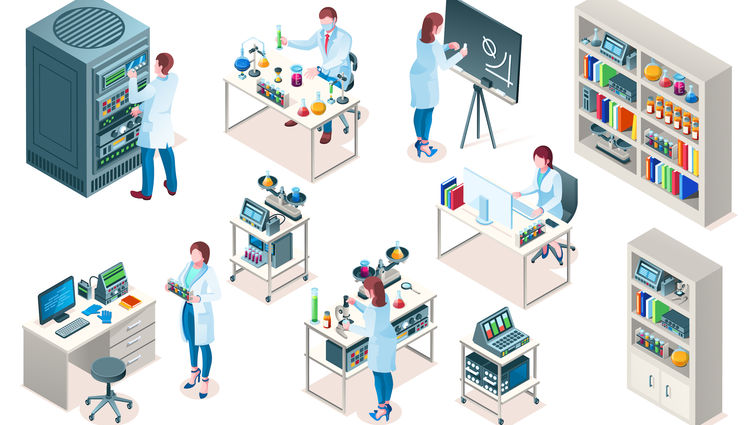 Loma Linda University Health today announced the phase 2 study of the combination of the two monoclonal antibodies BRII-196 and BRII-198 for the treatment of non-hospitalized individuals with early COVID-19. This study is part of the ACTIV-2 Outpatient Monoclonal Antibodies and Other Therapies Trial (ACTIV-2), which is being led by the AIDS Clinical Trials Group (ACTG). ACTIV-2 includes both phase 2 and phase 3 evaluations of multiple promising investigational agents for treating early, symptomatic COVID-19 in a single trial. For information about enrolling in the trial at Loma Linda University Health, please visit www.activ-2.org.
BRII-196 and BRII-198 were derived from antibodies made by people who had recovered from COVID-19. Because BRII-196 and BRII-198 target two different parts of SARS-CoV-2 — the virus that causes COVID-19 — the hope is that the combination therapy will improve treatment efficacy and reduce the likelihood that the virus will develop resistance to the treatment.
"The goal of ACTIV-2 is to identify treatments that can keep people who acquire COVID-19 from getting sicker and requiring hospitalization," said Jennifer Veltman, MD, chief of infectious diseases at Loma Linda University Health. "People living in the Inland Empire area who have recently been diagnosed with COVID-19 and are not hospitalized have the opportunity to make a huge contribution by participating in this study."
Participants will be randomized to receive either BRII-196 and BRII-198 (1000 mg each, administered as two separate infusions as a one-time dose) or placebo. As in all ACTIV-2 phase 2 studies, BRII-196 and BRII-198 will be evaluated to determine safety, antiviral activity, and ability to reduce the duration of COVID-19 symptoms over 28 days. Researchers will also assess the correlation between changes in viral shedding and clinical outcomes, leading to a better understanding of whether effective medications can reduce or halt the transmission of SARS-CoV-2 to others. Taken together, these results will help inform how these agents may be used to combat the COVID-19 epidemic.
ACTIV-2 is sponsored by the National Institute of Allergy and Infectious Diseases, part of the National Institutes of Health (NIH), which also funds the ACTG. ACTIV-2 is part of NIH's Accelerating COVID-19 Therapeutic Interventions and Vaccines (ACTIV), a public-private partnership program to create a coordinated research strategy that prioritizes and speeds development of the most promising treatments and vaccines. It is also receiving support from Operation Warp Speed, the U.S. government's multi-agency effort to accelerate the development, manufacturing, and distribution of COVID-19 vaccines, therapeutics, and diagnostics.
To qualify for ACTIV-2, participants must have tested positive for SARS-CoV-2 in the outpatient setting and started experiencing symptoms within 10 days of enrolling. All participants eligible to participate in the study of BRII-196 and BRII-198 will have a risk factor that puts them at higher risk of progressing to severe COVID-19, including being age 60 or older, being a current smoker, or having one of the following conditions: chronic lung, kidney, or liver disease; obesity; hypertension; cardiovascular disease; diabetes; or current cancer or immunosuppression.
ACTIV-2 is committed to enrolling individuals most impacted by COVID-19. To date, nearly one third of ACTIV-2 participants have been Latinx and the ACTG has launched initiatives to increase inclusion of people of color, including establishing research sites in locations where Black, Latinx, Asian, and Native American individuals receive care.
For more information about ACTIV-2, please visit www.activ-2.org.