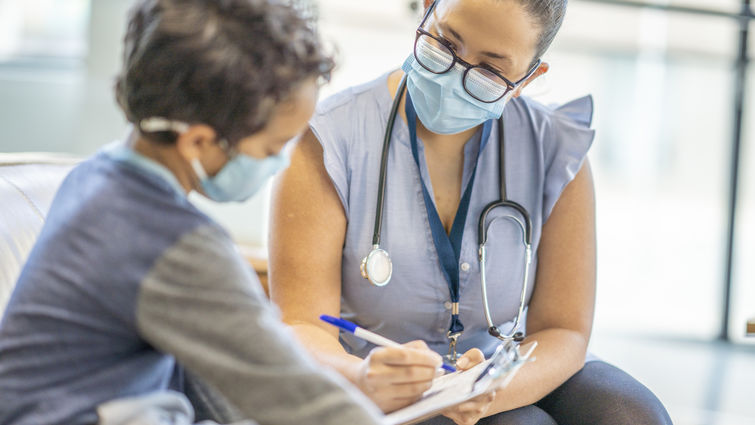 Loma Linda University has been awarded a California state grant of nearly $2.3 million to help improve the delivery of healthcare resources to diverse populations who have experienced Adverse Childhood Experiences (ACEs), which health officials say can complicate mental and physical health across a person's lifespan.
The grant, announced March 30, is from The Governor's Office of Planning and Research and will award $2.28 million to the university's project "A Multi-Component Intervention to Strengthen Families and Build Youth Resilience."
"I am so excited about this grant and what it means for our efforts 'To Make Children Whole,' especially because of the large coalition of community partners coming together to improve our understanding and treatment of children who have experienced challenges in their lives," said Richard Chinnock, MD, chief medical officer for Loma Linda University Children's Hospital.
According to the Governor's Office of Planning and Research, Loma Linda University's project will mobilize pediatricians, community health workers, and parenting educators to improve the delivery of information and resources to a diverse population of families with ACEs across the Inland Empire region.
Loma Linda University's project was led by Ariane Marie-Mitchell, MD, PhD, MPH, associate professor of preventive medicine and pediatrics at Loma Linda University and preventive medicine physician at Loma Linda University Health.
"I am quite excited and honored," said Marie-Mitchell. "I look forward to working with our community partners on this project, and I hope that our research will demonstrate benefits for our patients and families."
Loma Linda University was one of four other awardees chosen to receive between $2-2.4 million over a three-year timeline, beginning May 2021. These projects were selected from a pool of 39 original applicants.
According to the California Initiative to Advance Precision Medicine, Adverse Childhood Experiences (ACEs) affect two-thirds of Californians directly. The projects were selected based on their ability to improve outcomes through better science, comprehensive screening, targeted intervention, and community mobilization.