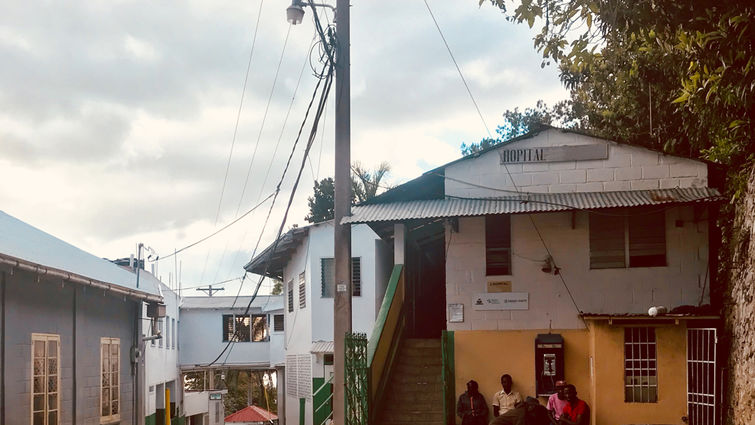 A team of faculty and a PhD student at Loma Linda University School of Nursing discovered how nurses working in Haiti managed to sustain resilience and display exemplary dedication towards patient care amid difficult working conditions. Haitian nurses see nursing as more than a job, but rather a "divine calling" that yields a deeply ingrained sense of purpose. The Journal of Christian Nursing published the study, "Dedication in a Difficult Context: Faith-Based Nursing in Haiti," earlier this month.
"They see themselves as missionaries to their fellow citizens and community," said lead author Lisa Roberts, DrPH, MSN, RN, professor and research director for LLU School of Nursing. "My feeling is that it is the basis of their resilience."
The study noted the nurses' hope, positive attitudes, and supportiveness of each other as resilience characteristics and coping aids when facing daily persistent stressors. Many expressed desires for personal growth, career ambitions, and the value of patient centered care.
And yet, nearly every contributing factor to burnout exists in these nurses' working environments. Haiti is the poorest country in the western hemisphere, and, because of its geographic location in the Caribbean Sea, is the fifth most prone country in the world to a range of natural disasters — storms, floods, earthquakes — and devastating aftermath such as infectious outbreaks, skin, and wound infections.
Such challenges, unique to Haiti, are compounded by more common struggles experienced among other institutions and countries, including: socio-economic and healthcare disparity, low wages, caring for high-needs patients, along with nursing shortages and maldistribution.
Interested in describing the outlooks of Haitian nurses and their responses to such challenges, LLU researchers conducted a series of interviews with 17 nurses working across two faith-based hospitals. The interviewees acknowledged stressors such as long shifts, exhaustion, lengthy commutes, working extra jobs, irregular schedules, food insecurity, emotional pain, lack of autonomy, and lack of respect from other healthcare providers.
"The circumstances they are working in are tremendously difficult, and the nurses are acutely aware of these challenges," Roberts said. "We observed that the nurses had an alignment of personal purpose with the mission focus and values of the faith-based organizations they work in, making it possible to rise above the difficulties as much as possible."
Nonetheless, the nurses persevered, linking their faith inextricably to their profession. They infused their responses with expressions of professional pride and nursing as an ethical duty or divine calling:
"Well, since you made a vow, you need to respect the vow and always do your duty."
"Care with love and all that you have learned, do it well."
"When we give a service, we don't do it for ourselves, but we do it directly for God."
"It is a work which is noble because we can help save someone's life."
Analyzing the interviews with Haitian nurses gave LLU researchers better understanding for how nurses working in a difficult context demonstrated coping and resilience. Roberts said she hopes the findings will guide future recommendations and interventions that may be applied for nurses in other countries and organizations experiencing similar challenges.
"Many of the difficulties they face serve as a basis for commonality between sites and nurses in different parts of the world," she said. "I hope that highlighting the dedication of these nurses  will be an inspiration to others who are in difficult circumstances, too."
---
Learn more about LLU School of Nursing at nursing.llu.edu. To learn more about research at LLU, visit researchaffairs.llu.edu or call 909-558-8544.