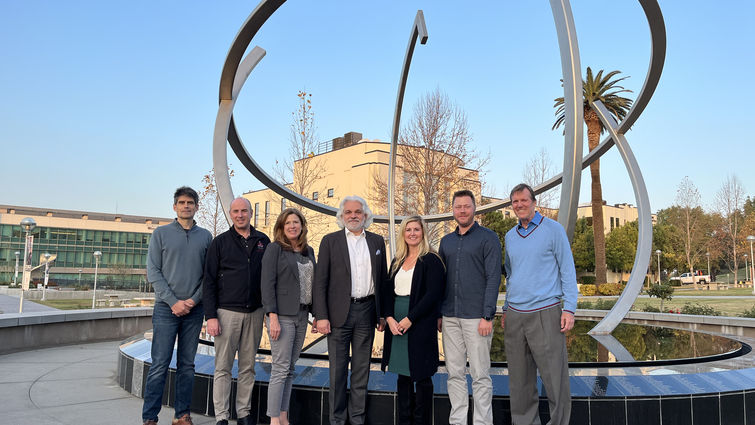 Loma Linda University's office of Research Affairs and School of Medicine recently announced that five pairs of research teams won Grants for Research and School Partnerships (GRASP) Awards and Grants to Promote Collaborative and Translational Research (GCAT) Awards, respectively.
A panel of 36 senior researchers selected the four winning teams of GRASP from a field of 17 applications involving 34 co-principal investigators from six Loma Linda University schools. Thirty-six reviewers also selected the winning GCAT team from a pool of three applications.
Loma Linda University Health has experienced a surge in external funding over the past two years, according to Michael Samardzija, PhD, vice president of Research Affairs at Loma Linda University Health.
"We want to continue to invest in the most promising projects in hopes that the collection of data those funds enable will provide a firm foundation for future externally funded grants that would provide solutions for unmet medical needs," he said.
The following teams received the $75,000, 24-month awards:
Davidson's and Zidek's study — titled "The performance of an articulating prosthetic ankle in gait and balance tasks in individuals with transtibial amputation" — will be testing a new and novel prosthetic leg to see how much it improves a person's experience of walking, sitting, standing, and during balance tasks.
Bussell's and Wilson's study — titled "Investigation in Potential Physiologic Mechanisms of Intraneural Facilitation Treatment of Neural Ischemia" — will investigate the physiologic changes that occur with intraneural facilitation, a physical therapy method that increases the coupling between capillary beds and peripheral nerves in patients with peripheral limb damage that is commonly seen in patients with diabetes.
Abiodun's and Dubov's study — titled "Optimizing access to HIV self-testing based on preferences of key populations in Nigeria: a discrete choice experiment" — will investigate the acceptability of HIV self-testing among Nigerian key populations and will assess how these at-risk groups value various attributes of hypothetical HIV self-testing service delivery models.
Brenner's and Soriano Castell's study — titled "Auditory Gamma Stimulation to Ameliorate Mild Cognitive Impairment" — will investigate whether non-invasive, repetitive auditory stimulation can reduce mild cognitive deficits and their associated biological changes in older adults.
Unternaehrer's and Ioffe's study — titled "Reversing chemoresistance in ovarian cancer" — tests a novel combination therapy for its ability to sensitize tumors to currently-used drugs by inhibiting cancer stem cells in recurrent ovarian cancer, intending to advance this strategy for these patients whose treatment options are severely limited.
"When a team wins a GCAT award, they know that they have put together a well-thought-out, significant, and feasible approach to answer a question that could make a difference in the lives of patients," says Penelope Duerksen-Hughes, PhD, associate dean of Basic Science and Translational Research at LLU.
GCAT catalyzes collaborations between clinicians and basic scientists around questions of clinical relevance, while GRASP provides support for investigators from different schools, entities, or sister Seventh-Day Adventist institutions to form collaborative partnerships in pioneering research projects.
Both awards are designed to enable researchers to leverage initial investments and apply for larger levels of external funding needed to carry out their research projects in full.
---
Find additional information about GRASP online and learn more about GCAT online.