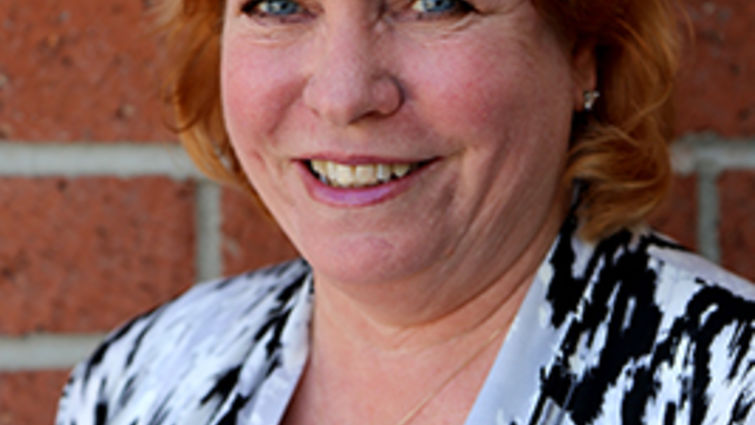 The 17th annual Nursing Research and Evidence-based Practice Conference, which was held May 12 in the Wong Kerlee International Conference Center of Loma Linda University Health, was a big success.
According to Patti Radovich, PhD, director of nursing research at Loma Linda University Medical Center, the conference attracted 150 attendees and featured 32 poster presentations. The theme for this year's event was "Research & evidence-based practice: impact on the patient experience."
"The overarching goal is to increase and disseminate the amount of evidence-based practice and nursing research being done with all the hospitals of Loma Linda University Health," Radovich noted at the conclusion of the conference. "The presentations this year highlighted the impact nursing has on the patient care experience as we explore new approaches to care based on science."
Keynote speakers Aimee Hoskins, of Vanderbilt University Medical Center, and Jennifer McDonald, of Glendale Adventist Medical Center (GAMC), brought considerable expertise to their presentations. Hoskins spoke on the topic of "Post-intensive care syndrome (PICS): strategies to meet the needs of the patient during and after critical illness," while McDonald discussed "Putting the patient back in the patient experience."
"Aimee Hoskins joined the ICU delirium and cognitive impairment study group at Vanderbilt in 2011," Radovich observed. "Hoskins discussed how PICS describes new or worsening impairments in physical, cognitive, or mental health status that arise after critical illness and persist beyond acute care hospitalization.
"Research has shown that 60 to 80 percent of patients are functionally impaired with ICU-acquired weakness," she continued, "which may take the form of diffuse, symmetric, or generalized muscle weakness that impairs patients' performance of the activities of daily living. Hoskins also described how 50 to 70 percent of patients are cognitively impaired after ICU stays, with deficits in executive function, memory, and attention. After her talk, several attendees—including some who are not in the critical care field—said they really appreciated her remarks and were able to take something away from her presentation."
Radovich said that as director of customer relations at GAMC, McDonald is responsible for creating and facilitates training for more than 2,000 employees. "She has also worked as a writer on her own monthly magazine as well as television and film efforts with a concentration in comedy and satire," Radovich observes. "She has spoken on patient satisfaction, quality, diffusing angry customers, and service recovery at GAMC and at several university nursing programs and special events. Her presentation reminded us that in order to perform at the highest level, we need to emphasize triple A Leadership: action, alignment, and accountability."
In addition to the keynote speakers, five nursing researchers from Loma Linda University Health updated attendees on evidence-based practice and research:
• Jennifer Newcombe, DNP, CNS, CPNP-PC/AC, discussed "Nurse-driven feeding protocol in pediatric cardiac surgery patients"
• Denise K. Petersen, MSN, CHRN, FNP-BC, talked about "30-day readmission risk in heart failure patients"
• Maria Letts, DNP, FNP, addressed the "Development and implementation of a web-based perioperative interface"
• Michele Wilson, MS, CCNS, CCRN, reported on how "PICU structured interdisciplinary bedside rounds impacts communication and nursing/family satisfaction"
• Julia Pusztai, PhD, RN, shared her observations on "Listening to the oldest old: varied meanings of spirituality in the experience of aging."
Radovich shared that she and her team are already focused on next year's conference, noting that the goal is to build on the successes of this year's event and to continue to bring in speakers who highlight the importance of innovation and caring.
Overall, the feedback Radovich received from attendees was very gratifying,
"People enjoyed it a lot," she concluded, "and we got wonderful feedback. Several of them said it was the best conference ever. I was pleased to see comments regarding greater understanding and applicability to current healthcare issues."