Within less than a year of his diagnosis, Ronney Hester pushed his multiple myeloma into complete remission, meaning all signs and symptoms of the blood cancer disappeared. With his fatigue and breathlessness out of the picture, the 62-year-old army veteran forged on, partnering with Loma Linda University Cancer Center's Bone Marrow Transplant (BMT) program earlier this year to receive a transplant of his own stem cells. The transplant is intended to keep the cancer in remission and prolong his life for years to come.
"I am in 100% complete remission and healing every day," Hester says. "Sometimes I think, 'Wow, is this really true? Am I really free of this?'"
Hester's transplant, called an autologous stem cell transplant, utilized healthy blood stem cells from his own body to replace diseased blood. Evidence has proven the transplant method helps patients with cancers such as multiple myeloma, improving progression-free survival by adding years to their life expectancy in remission and even curing 5-10% of patients, says Mojtaba Akhtari, MD, a hematologist-oncologist, professor of medicine, and chief of adult bone marrow stem cell transplant at LLU Cancer Center.
He says the stem cell transplant process requires a "village" of care team members to successfully coordinate the patient's care: nurses, social workers, pharmacists, program coordinators, nutritionists, physicians, and staff at  labs, apheresis, and the blood bank.
"We all come together from different backgrounds and expertise to work towards our common goal of serving citizens of the Inland Empire and Southern California by providing excellent and compassionate care," Akhtari says.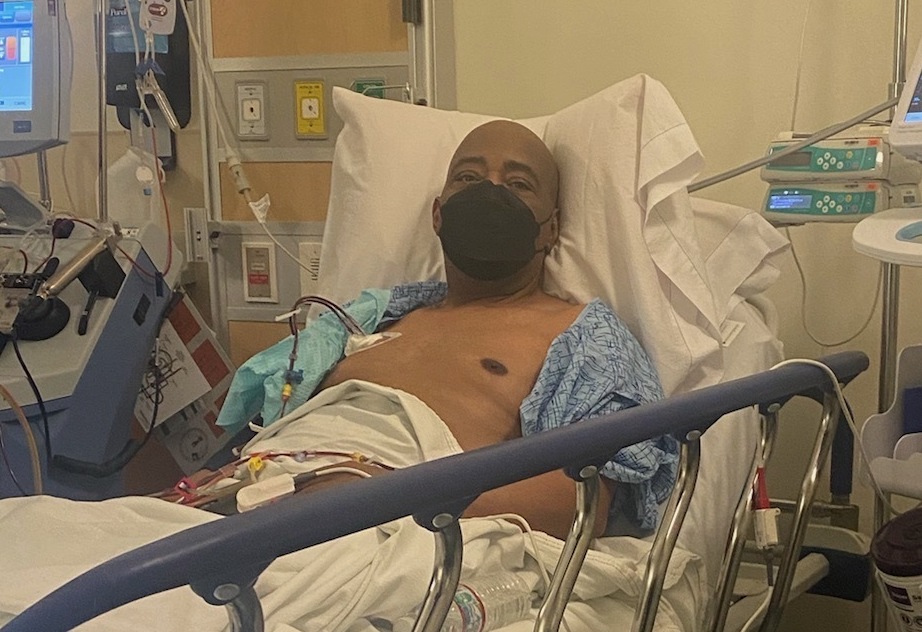 Patients must also prepare for the process of autologous stem cell transplant; in Hester's case, he received a daily injection of a growth factor to stimulate the production of stem cells in his bone marrow for five days leading up to the collection process. During the collection of stem cells, an apheresis machine parses the patient's red blood cells from white blood cells — red blood cells return to the body through an intravenous (IV) tube while white blood cells are extracted, frozen, and stored. Next, Hester received a high dose of chemotherapy to clear out his bone marrow, weaken the immune system, and make way for new stem cells to latch onto bone marrow effectively.
Hester says he was relieved to hear that the stem cell transplant process didn't involve any surgery or incisions. "Where I'm from, you don't want anyone cutting on you, and that's what I thought was going to happen when I heard 'transplant,'" he said. "But it's more like changing your oil and putting new oil in. It doesn't require surgeries or anything, and I'm glad I went for it."
Throughout the 18 days of his hospitalization on the oncology and transplant care unit , Hester says the care team members' kindness and compassion were essential in making him feel comfortable and stay as positive as possible.
"The nurses were the best I ever encountered in my life," he says, "and Dr. Akhtari is a godsend. To me, it felt like I was his focal point. He made me feel that I was number one in his profession at that time, and he still does."
Akhtari said patients are required to stay close to transplant centers for three months post-transplant, and as one of the only programs to offer autologous stem cell transplants in the Inland Empire, LLU Cancer Center's BMT program is a valuable, accessible service for people living in the region. As a veteran living in Helendale, Hester receives care primarily through the Veterans Affairs health system and was referred to LLU Cancer Center, where he met with medical oncologist Joel Brothers, MD, before teaming up with the BMT program. Receiving his transplant close to home enabled his family, including his wife of 28 years, to visit him frequently throughout hospitalization and his brother, Eric, to stay with Hester throughout the transplant process. Hester was able to return straight home afterward.
"My family's prayers, support, and presence were instrumental in my recovery," he says.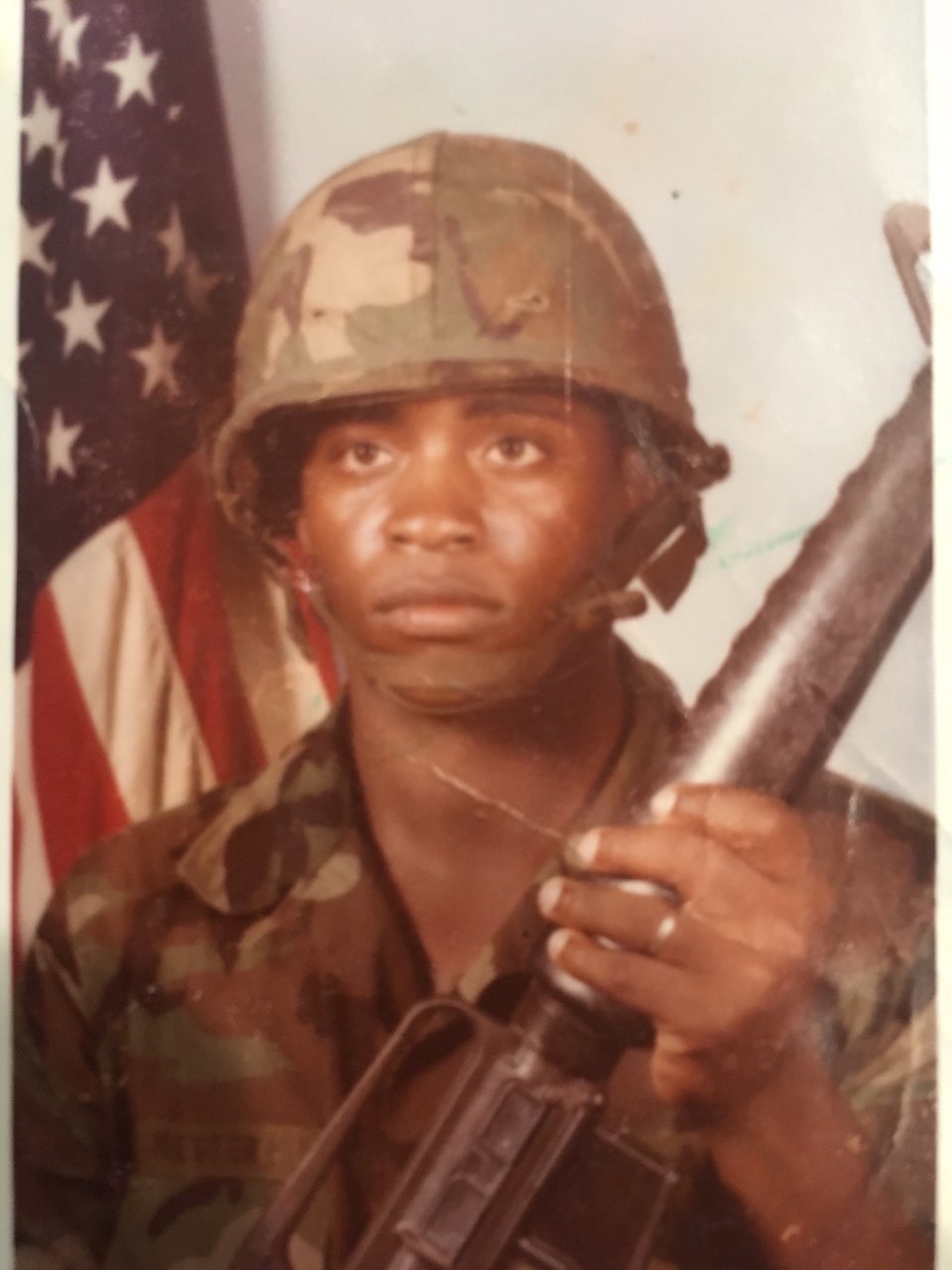 Akhtari says he and his team are honored to provide excellent care and stem cell transplants to veterans like Hester, one of approximately 215,000 veterans living in the Inland Empire, according to U.S. VETS Inland Empire.
"Mr. Hester has served this great nation, and is a very brave man," Akhtari says. "We are all in debt to him and his family for their sacrifices. Now, our care teams have the opportunity to serve him and are honored to continue caring for veterans in the Inland Empire and Southern California."
Hester says the time he served in the army — 20 years, eight months, and 23 days — was among the greatest of his life. As a retiree, he says he looks forward to continuing healing, eventually getting back into golf, and spending time with the loved ones who supported him throughout his diagnosis and treatment. As the eldest of seven siblings, a husband, and a father, Hester says his family, God, and LLU Cancer Center's care team helped him reach remission and secure future years of a life filled with love.
---
Loma Linda University Cancer Center offers patients comprehensive care that gives them the best opportunity to face cancer. To learn more about all of the resources offered to cancer patients at the center, visit lluh.org/cancer-center or call 1-800-782-2623 to make an appointment.