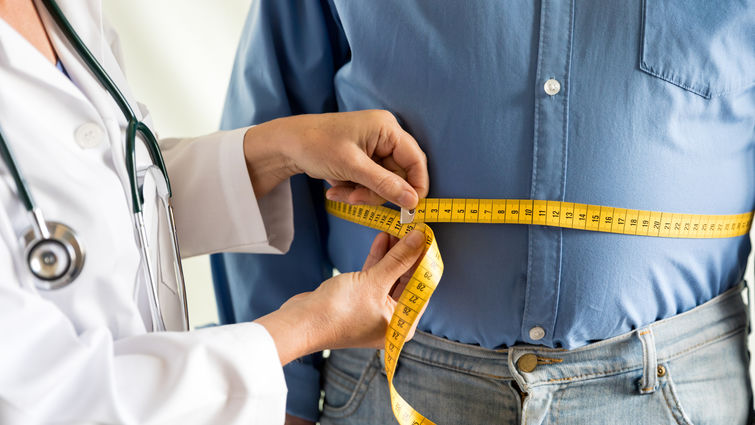 Obesity is becoming more common, but its cause can be the result of multiple factors that most people might realize.
Obesity is about more than just eating too much and exercising too little. Other factors can include genes, socioeconomic factors, medications, metabolism and more.
With nearly 40 percent of U.S. adults showing obesity prevalence, according to the Centers for Disease Control and Prevention, understanding the facts and figures behind obesity can help everyone better understand this complex condition.
Roger D. Woodruff, MD, chairman of the Department of Family Medicine at Loma Linda University Health offers recommendations for some strategies to overcome this issue.
Genetics
Some people are more predisposed to hold additional weight than others. Woodruff says that while researchers have found several genes that appear to be linked with obesity — such as genes that could affect where you store extra fat in your body — there is still much research to be done. "It's complicated, but genetics can be overcome," Woodruff says. "Don't be discouraged if your genetics seem to be working against you."
Socioeconomic Factors
Income level may affect the likelihood of a person being overweight or obese. Healthy foods are often more expensive than the unhealthy options. The price for 1,000 calories of healthy foods is three times more than 1,000 calories of unhealthy food, according to a study by Cambridge University. However, Woodruff says even if finances are tight, it's feasible to eat a healthy diet. "It might take a bit more time, but finding healthy, affordable options is possible."
Medications
Medicines such steroids, antidepressants and antiseizure medicines can make it more difficult to lose weight, or even cause you to gain some extra weight. "If you have concerns about how a medication may be affecting you, or feel they are making a weight issue worse, talk to your doctor," Woodruff says. "While there are some pills marketed as quick fix, none are without risks of adverse effects and none offer a long-term solution."
Metabolism Factors
No two people burn energy in the same way. This use of energy — called metabolism — differs from person to person and impacts how much weight they gain. One example is women with polycystic ovary syndrome (PCOS). "A woman with PCOS is more likely to be obese because the syndrome is associated with higher levels of insulin," Woodruff says. Excessive stress can also be a risk. "Stress promotes hormones like cortisol, which promotes weight gain," he says.
Learning more about the influencing factors surrounding obesity can help in understanding how to combat the disease, as well as the health risks that accompany it. Learn more about
obesity by visiting the Loma Linda University Health obesity information page on the website.
If you're interested in learning more about how you or a loved one can overcome the factors that cause obesity, or other health problems, schedule an appointment with a primary care doctor online, through MyChart or by calling 909-558-6600.