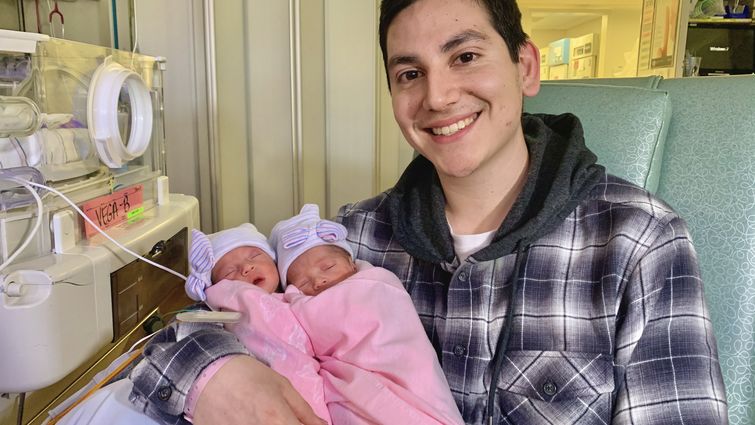 Loma Linda University Children's Hospital welcomed not one but two babies mere minutes after midnight — the hospital's first babies of 2020. Identical twin girls, Lyza Zully Garcia and Lenna Zoey Garcia, were born to Bianca Vega and Nicholas Garcia at 12:15 a.m. and 12:17 a.m, respectively. 
While the twin girls were six weeks premature, they were stable and healthy and are spending time in the hospital's neonatal intensive care unit. They are expected to be released soon.
Nicholas said he and Bianca were at the hospital watching the ball drop on television when the nurses started coming into the room. "We realized at that point that ready or not, the babies were coming," he exclaimed.
Both Bianca and Nicholas expressed excitement for the new adventure ahead of them. "They're beautiful," Bianca said. "I can't wait to take them home, start dressing them up and being a family together."