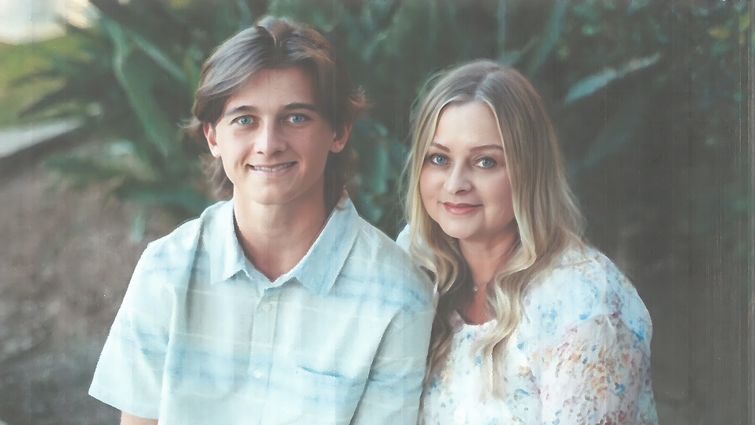 Eighteen-year-old Tanner McMullin is off to college, grateful that his mother sought a second opinion at Loma Linda University Health following a traumatic accident as a toddler that mutilated parts of his fingers.
His mother, Heidi McMullin, would protect her children at all costs. So, panic settled in years ago the second she saw that her 17-month-old son had caught his hand in a paper shredder. The accident left Heidi wondering, could her son ever live a normal life?
Heidi had brought home an office-grade paper shredder that was classified as safe for home use. She took 17-month-old Tanner to the shredder and gauged whether his tiny fingers could fit in the openings. After deciding they would not, she began shredding household items.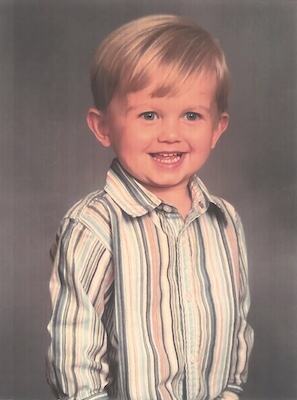 ​
Tanner at the age of the accident
"You hear stories, and I was kind of freaked out about the shredder from the start. I thought I was being proactive by making sure his hands didn't fit and unplugging it when it wasn't used," Heidi said.
Tanner already had a close bond with his mother and stayed close to his mom's side. Tanner stayed uninterested in the housekeeping chore until he tried to help Heidi when she turned to grab another stack of papers.
"There was blood everywhere. I screamed for my husband, grabbed Tanner, and saw his mutilated little fingers," Heidi recalled with tears in her eyes.
The McMullins couldn't wait for an ambulance. The family of three rushed to a nearby hospital whose faculty said Tanner's fingers were not repairable. Heidi, headstrong and protective, knew that her son deserved more.
She remembered Loma Linda University Health offers specialized care and possible options for Tanner. Her brother-in-law, an LLUH surgical resident, pointed her to orthopaedic hand surgeon, M. Daniel Wongworawat, MD, who just happened to be the on-call surgeon.
Both parties rushed to LLUH's Level I trauma Center to give life back to Tanner's hand. That same day, Tanner received reconstructive hand surgery and 22 stitches on his infant-sized fingers. After a few weeks of wearing a cast, Tanner had a second surgery on his ring finger, which had received most of the damage. Wongworawat said he could shape the finger to blend in with his other fingers.
"I am very passionate about my job. In all my patients, but especially kids so young, I will do whatever it takes to let them live a normal life — as if the accident never happened," Wongworawat said.
Tanner is now 18 years old, very active, and has no memory of the accident or surgeries. He became involved in various sports at four years old and played baseball, hockey, basketball, and lacrosse through high school. Tanner begins his first semester of college this fall and will continue living a normal life — exactly what Heidi had hoped.
​
"Dr. Wongworawat must be an artist because most people never notice, and if they do, I crack jokes," Tanner said. "I really don't feel affected by it and hope my mom knows it truly doesn't bother me. I'm grateful she kept looking for answers for me."
Specialized care at Loma Linda University Health is here for you when accidents happen. Learn more about the Trauma Center and all orthopaedic services offered.