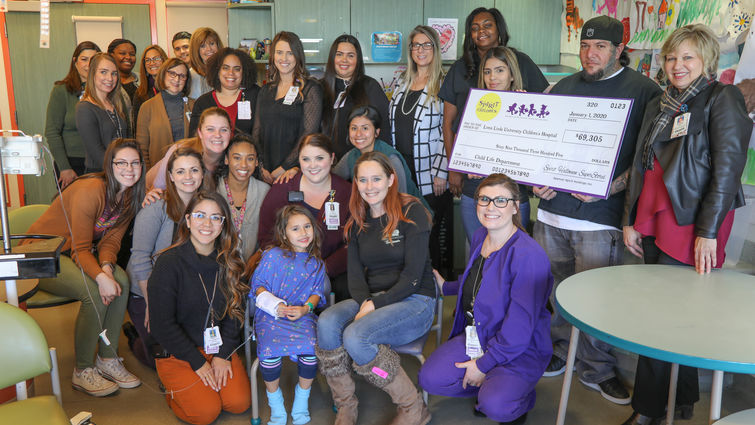 Loma Linda University Children's Hospital received $69,305 from Spirit of Children's most successful in-store fundraiser, which was held Monday, February 3, to support the Child Life program at the hospital.
In the fall 2019 season, Spirit stores hosted their annual fundraiser at all of their Southern California locations. Over the past nine years, Spirit of Children has successfully raised and donated more than $460,000 to the hospital and specifically the Child Life program.
Through the Child Life program, specially trained staff provide every level of support to patients and their families during hospitalization, including access to activity rooms, emotional and mental support, school reintegration programs, coping strategies, education on medical procedures and diagnoses, and more. These services are available seven days a week, 365 days a year at Children's Hospital.