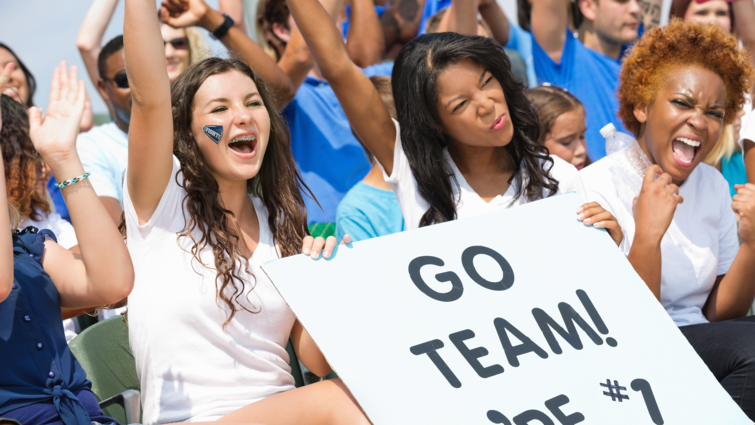 February brings Super Bowl celebrations, which means fun, friends and food. It's easy to get carried away with snacking during fun sporting events, but it's important to remember that our food choices can be tough on the body.
Brenda Rea, MD, DrPH, PT, RD, family and preventive medicine physician at Loma Linda University Health, is an expert when it comes to making great food choices. "Being deliberate about moderation and preparation can help keep you healthy on game day," she says.
Here are Rea's tips to stay healthy during the super bowl season:
Popcorn, corn or flour tortillas, pita chips or mixed nuts can be a great alternative to chips during sporting events.
Fruits are sweet treats that can help fill you up without making you feel poorly. Making a smoothie or a sorbet can be a great way to enjoy fruits as well.
Skip the creamy onion dip. Try hummus or fresh guacamole. Research shows that avocados contain healthy fats that our bodies need to reduce the bad cholesterol in our blood.
Vegetables are an awesome snack, and when served with a dip, such as light ranch or hummus, an assorted vegetable platter can be just filling and delicious.
The more whole, the better — meaning if you use whole, unprocessed foods, you're likely to get more of the nutritional value from the foods.
When you eat fried foods, you're consuming a lot of extra calories from very unhealthy oils. Try baking snacks like potato wedges or vegetables such as cauliflower, tomatoes, zucchini with a little salt, garlic and olive oil. 
Now you can enjoy the commercials, half-time show and the rest of the game with guilt-free healthy snacks.
To learn more about healthy choices you can add to your life, consider a lifestyle visit consultation with one of our Lifestyle Medicine physicians at the Center for Health Promotion. They will work closely with your primary care physician to improve your overall health and wellbeing. Please call the Center for Health Promotion at 909-558-4594 to make your Lifestyle Consultation visit today.