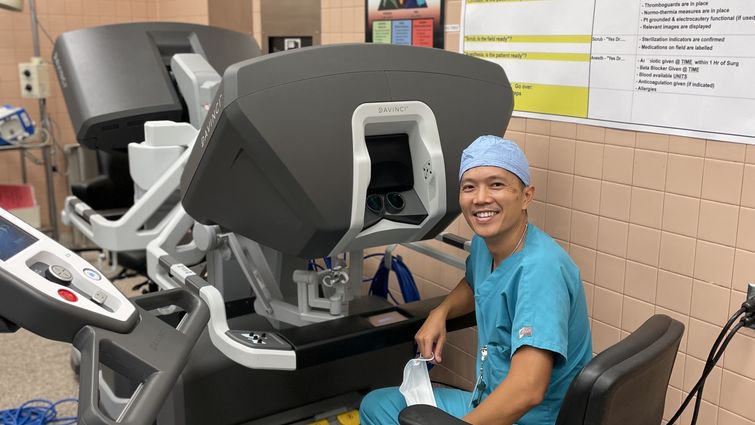 Chest surgeons at Loma Linda University Health are the region's pioneers in combining human skill with advanced technology by wielding surgical robots since 2018 to optimize already 250 patients' experiences and outcomes from certain chest surgeries.
"Loma Linda University Health is the first and only medical center in the Inland Empire to provide patients with this advantageous option for robotic thoracic surgery," says Nguyen Le, MD, FACS, a robotic chest surgeon at LLU.
Robotic thoracic surgery (RTS) is a minimally invasive surgery utilized to treat patients with esophageal, lung, heart or other ailments located in the chest area. The surgical robot translates the exact motions of Le's hands at a command center to slim, miniature tools at the patient's bedside, where they create small puncture incisions between the patient's ribs to access the desired area.  
The technology enables Le to perform complex operations entirely within the patient's chest cavity that previously required large incisions and rib spreading. Le's ability to operate with greater precision, increased range of motion and enhanced three-dimensional visualization, in turn, affords patients numerous benefits:
less tissue trauma and decreased scarring
shorter hospital stay and faster return to regular activity
less pain and less blood loss
Melody Alcocer — lung cancer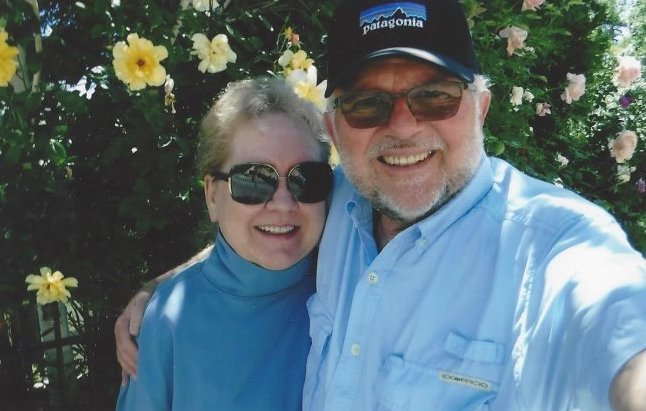 "I was so excited that it was going to be done robotically," said 74-year-old Lake Arrowhead resident Melody Alcocer, who experienced the benefits of RTS first-hand. "The robot wasn't going to take over. Dr. Le was going to tell the robot what to do, which gave me complete and total confidence in the procedure."
Her early-stage lung cancer required a lung resection — surgical removal of the portion of the lung harboring the tumor. Thus, Alcocer's RTS procedure involved Le removing a quarter of her lungs that lodged the cancerous cells.
Alcocer said she was pleasantly surprised by the nearly non-existent scars. "All that's left is just four minuscule dents on my left side toward my back, but otherwise, you would never know I had half of my left lung removed."
The lack of pain and rapid recovery after surgery were also helpful for Alcocer, who lives alone and is self-caring. Having experienced prior oral and back surgeries, Alcocer said her recovery from RTS was relatively seamless and manageable for someone living alone.
"There was no pain involved, and I was up and around without a walker. It was easy."
Deanna Clarke — esophageal cancer
Other patients, including 74-year-old Indio resident Deanna Clarke, echo Alcocer's praises regarding the minimal scars and prompt return to routine life RTS grants. In her case, Clarke recently underwent a robotically assisted esophagogastrostomy to treat esophageal cancer and said she remains amazed at what the LLU care team accomplished.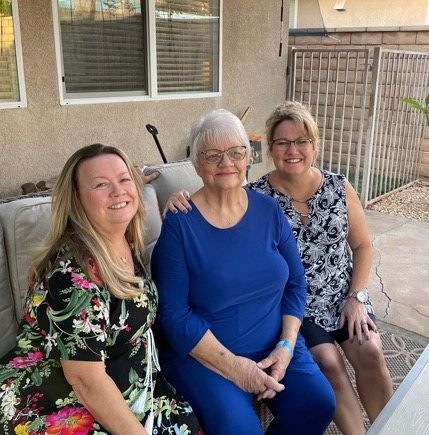 Months before her surgery, Clarke worked with surgical oncologist Carlos Garberoglio, MD, to insert a port and feeding tube in her intestine for safe measure, as well as undergo six weeks of neoadjuvant chemoradiation targeted at shrinking her cancer down enough to allow for successful operation.
Le said during this RTS, he and Garberoglio removed portions of Clarke's esophagus and stomach where cancer resided. Next, they shaped the stomach in the abdomen into a tube, pulling it upward and attaching it in the chest to function as a neo-esophagus.
The surgeons employed the surgical robot to efficiently perform the complex, delicate maneuvers of the esophagogastrostomy without leaving massive scars. Had it not been done robotically, Clarke's esophagogastrostomy would've required major incisions down her side and her abdomen, leaving significant scarring.
Clarke, who had already battled breast cancer and undergone a mastectomy prior to this procedure, said she especially appreciated the minimally invasive nature of the RTS. Under a dozen minor dents remain on her chest, she said, an impressive feat considering the outcome that part of her stomach now functions as an esophagus.
"There is no doubt in my mind that robotic surgery helped shorten my recovery time and reduce the pain I would have felt had I done an open-surgery procedure."
She stayed in the hospital for a week after her complex operation and reports feeling better day by day. Now one month post-op and enjoying a cancer-free life, Clarke said she enjoys connecting with longtime friends, shopping, traveling, and soaking up the sunshine.
Janani Janardhanan — neurogenic thoracic outlet syndrome
Another patient to benefit from RTS is 31-year-old software developer Janani Janardhanan, who began to notice an unexplained weakening in her left arm and hand as she typed on her computer and went about other daily activities.
"It was taking a toll on me and my work," she recalled, and went to see her primary care physician Pamela Lobo Moreno, MD, who referred Janardhanan to LLU neurology for a series of physical tests and scans that ultimately led to her diagnosis.
I would recommend this robotic surgery to anyone who has a similar problem and would like to have a less painful procedure.Janani Janardhanan
Janardhanan's first rib, the most curved and usually the shortest of all the ribs, was compressing the nerves connecting to her hand, causing weakness and atrophy of the muscles. Past the point of curing her neurogenic thoracic outlet syndrome through physical or occupational therapy, Janardhanan required surgery.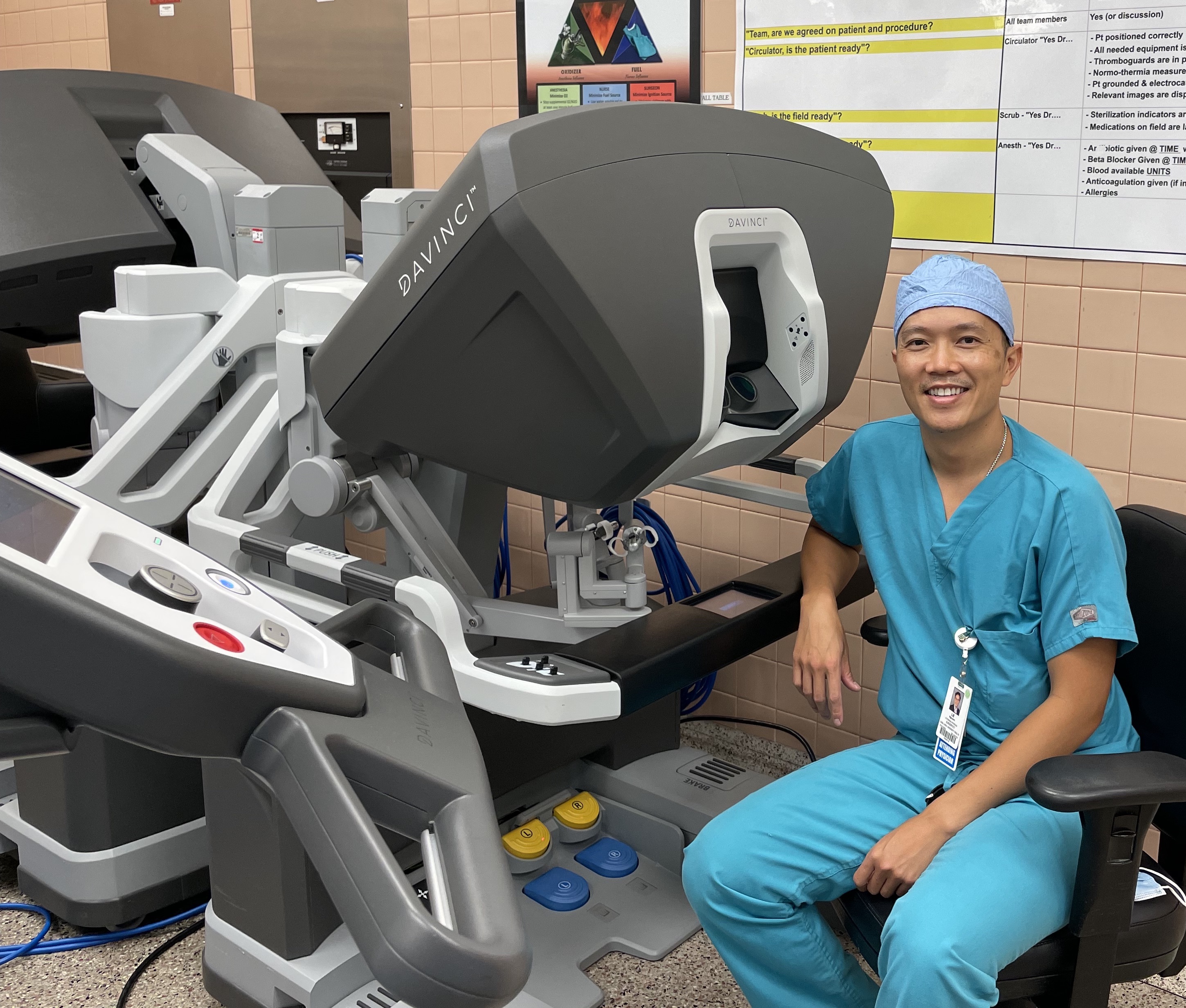 As she weighed her options, Janardhanan said RTS's reputation as a less painful, minimally invasive alternative to traditional open chest surgery prompted her to opt for robotic surgery. Thus, Le, sitting at a console a few feet away from Janardhanan on the operating table, was able to perform an assisted first rib resection, during which he removed some of the rib to clear space and cease the rib's pinching of her nerve.
"I would recommend this robotic surgery to anyone who has a similar problem and would like to have a less painful procedure," said Janardhanan, who spent two nights in the hospital post-op.
She said her pain and weakness had entirely dissipated within two weeks of the procedure, allowing for a prompt return to work, as well as tending to her home and growing family as she anticipates the arrival of her second child.
Le said as he and other LLU surgeons continue to perform minimally invasive surgeries, they look forward to the new hospital's spurring of increased use of the surgical robot and the expansion of its timely access to all patients who could benefit from it.
---
To learn more about minimally invasive and robotic surgery options offered at Loma Linda University Health, please visit lluh.org/services/minimally-invasive-robotic-surgery or call 909-558-7758.