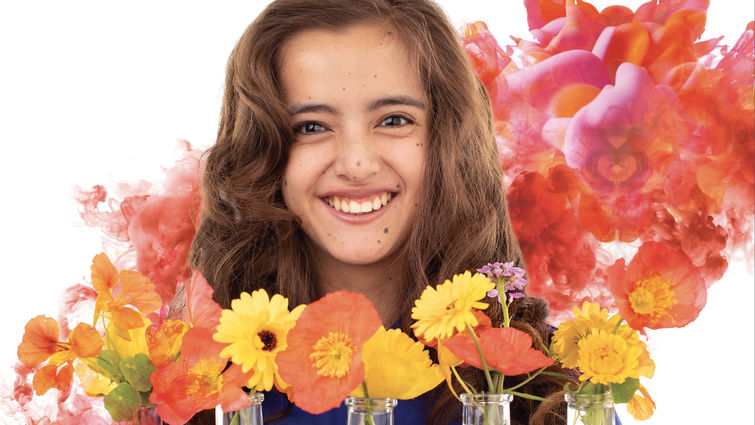 Charla Kingsley showed up to work 14 years ago on a day that would change her life. The pediatric intensive care unit nurse at Loma Linda University Children's Hospital was met with a scared, tiny, 18-month-old toddler weighing only 12 pounds. She had serious medical issues and no family with her. By the end of the day, Charla had arranged to take home that tiny toddler named Alexia. "Lexie" was adopted into the Kingsley family a year later.
From day one, Lexie's journey hasn't been easy. She was born prematurely with gastroschisis: a condition where the intestines develop and float outside of a baby's body while in the womb. Unfortunately, the majority of Lexie's intestines were already too damaged to save, leaving her with only four inches of small intestine that was surgically connected to the remaining half of her large intestine. A Central Line was inserted in her heart that continues to provide her body with a specialized IV nutrition, called Total Parenteral Nutrition. However, this Central Line has been a source of numerous infections and hospitalizations. In her lifetime, she has been admitted to Children's Hospital 32 times. 
Charla said what struck her most while caring for Lexie during those first few hours of being her nurse was no one came to visit the sick toddler. "She was all alone," Charla said. "She was very ill with a blood infection, connected to IVs and wouldn't make eye contact with anyone. It was so evident that she needed family, siblings and specialized care — all things that I could provide."
Charla said she has seen God's hand in both her and Lexie's lives from the beginning of their journey together. "This was God's doing," Charla said. "I didn't walk into work looking for a child. I had three kids already — I was even a grandma. But Lexie filled my heart, and my experience as a nurse was the perfect fit for her medical needs. Within several hours of being her nurse, I knew she belonged in my family."
Lexie continues to go to Children's Hospital for care. She said it's like her second home where she feels safe.
"Loma Linda is what brought my mom and me together," Lexie said.
"I was born at Children's Hospital, and we met at Children's Hospital" she said. "When I'm sick, I'm admitted to Children's Hospital. Everything from GI clinic and primary care to dentistry, we trust this hospital and the doctors and nurses who take care of me."
Lexie is now 16-years-old and thriving. She's outdoorsy, loves animals, enjoys gardening and just started her junior year of high school. She hopes to one day return to Children's Hospital to care for patients like her mother cared for her. "My goal is to become a neonatal intensive care unit nurse at Loma Linda University Children's Hospital," Lexie said.  
Watch Lexie's story from her perspective below.