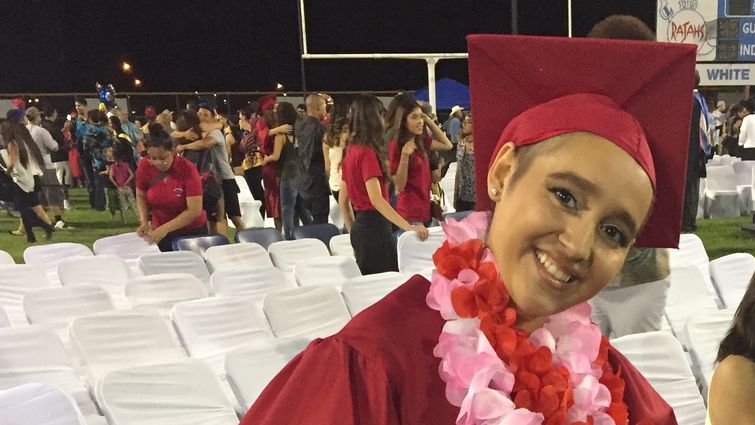 Angelique Melendrez relapsed with leukemia after receiving a bone marrow transplant in June 2017 — at which point she had hoped to live six more months to see the winter holidays, hopefully even her 23rd birthday in January. Since working with physicians and nurses at the Loma Linda University Cancer Center, the 23-year-old now celebrates nearly a year of living a full life.
Reckoning with cancer since a young age, Melendrez said she emerges from her experience with the disease and receiving treatment at Loma Linda University Health with a new outlook and a career goal to help future pediatric cancer patients.
"Strength is not just physical abilities, but also a state of mind that can get you through anything and inspire you to do more with your life," she wrote in a college grant essay. "Cancer has been my guiding force to learning what means the most to me in life and what I want to do with my future."
Indeed, Melendrez's diagnosis of acute lymphoblastic leukemia (ALL) followed by years of chemotherapy, radiation, and injections as treatment placed the young student's future into question — especially the relapse post-transplant.
I want to stand as a role model for the children, proving there is a light at the end of the tunnel and cancer is beatable.Angelique Melendrez
Leukemia becomes very difficult to treat once a patient relapses after a bone marrow transplant, said Mojtaba Akhtari, MD, a hematologist-oncologist and bone marrow transplant physician at the Cancer Center who treats Melendrez. He said the majority of patients in this circumstance would not fare well beyond six months post-relapse.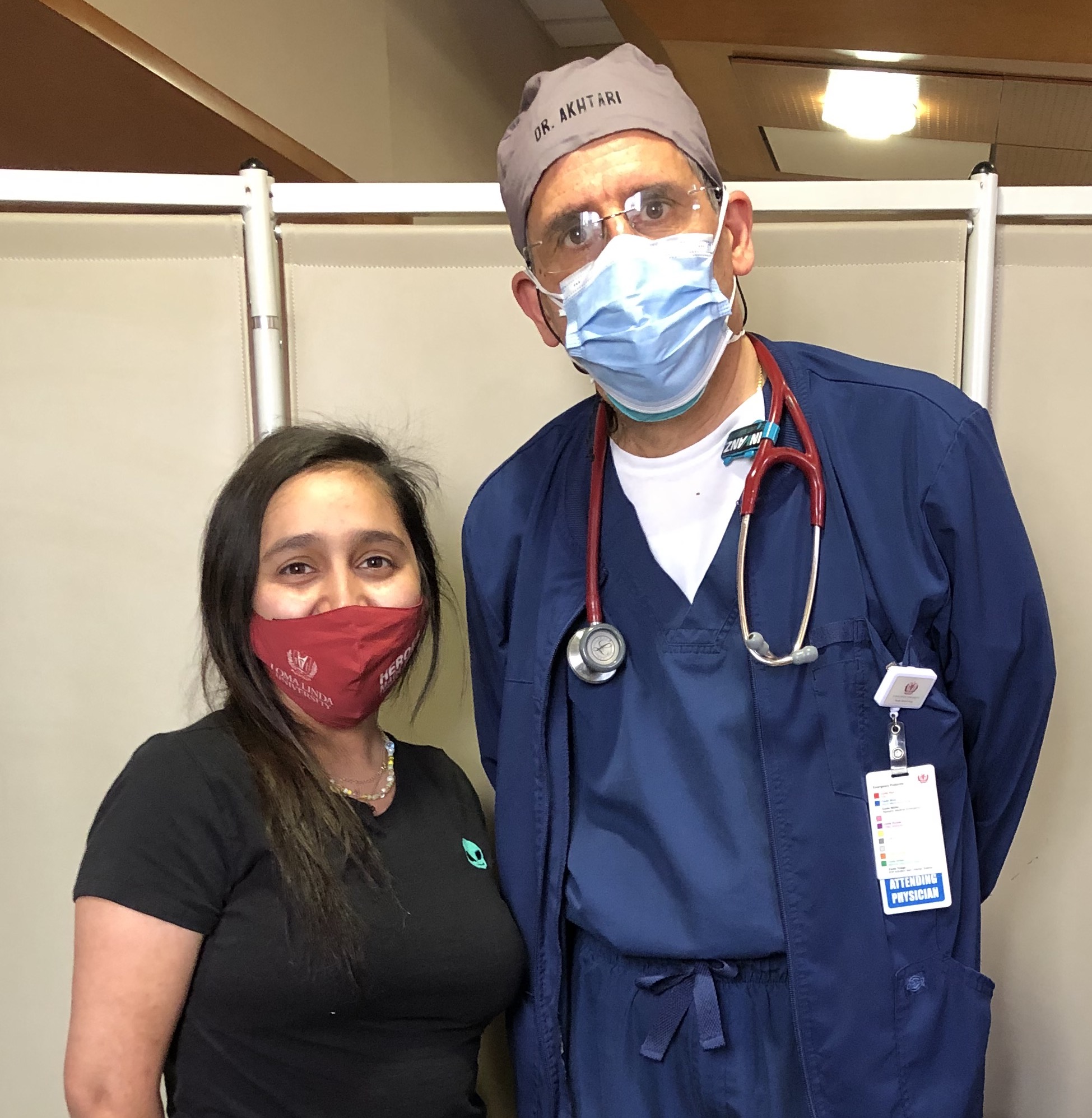 "When I first met Angelique, she had evidence of acute leukemia in the cerebrospinal fluid surrounding her brain and spine, as well as her bone marrow," he said. "The disease was back and widespread."
Having taken her first pill in a hospital at 17-years-old, Melendrez described herself as "non-compliant" with most medication, sometimes declining to take a prescribed medication for her cancer treatment that led to unfavorable side effects.
"I didn't want to take anything, but sometimes I had to," she said. "You're not in control, and for me, that is very difficult. I felt defeated."
Her nurse navigator at the Cancer Center, Melissa Guarneri, RN, said Melendrez was well-attuned to what she could and could not tolerate, and at the end of the day, patients have the right to make those choices for themselves.
"This is not unique to Angelique, as almost every young adult patient I've worked with has really struggled to stick to these treatments," Guarneri said. "Angelique has gone through a lot in her life, and the fact she still has it in her to go out and find her slice of life is remarkable."
To Melendrez, gaining the "college experience" was top of mind — she attended eight courses simultaneously after her relapse, hastening to learn as much as she could in limited time.
My journey has taught me resiliency, love, and compassion, and I hope to take my learned values and share them with patients I will be caring for in the future.Angelique Melendrez
Taking Melendrez's personal agenda and desires into consideration, Akhtari said he aimed to strike a delicate balance: develop a treatment plan to address the acute leukemia in Melendrez's central nervous system and bone marrow with as minimal doses of medication as possible, so as not to jeopardize her quality of life. He adopted a targeted, personalized treatment approach for Melendrez, to which her body responded.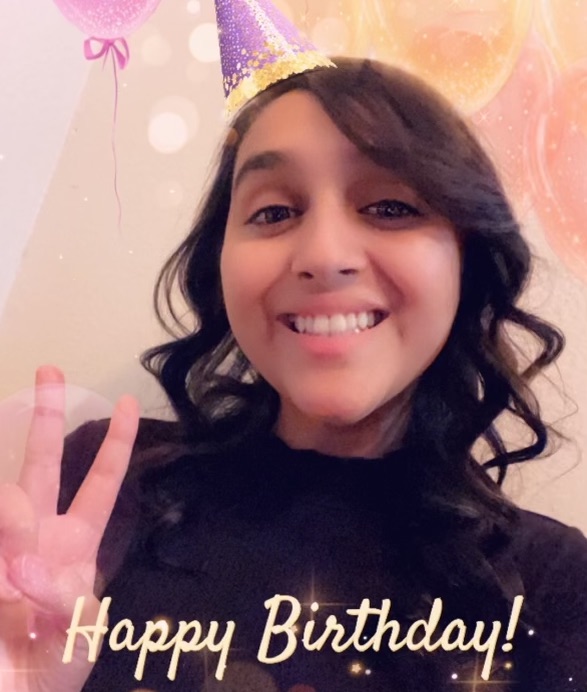 "Angelique is now nearly at a year past her relapse, and that needs to be celebrated," Akhtari said. "Our compassionate care team is able to provide extraoridinary and compassionate care and manage challenging conditions at our Cancer Center and reach excellent outcomes. The fact that Angelique has been able to feel comfortable with our staff and nurse navigator and is now living the life she wants while earning a degree testifies to that."
Diagnosis occurred at a pivotal moment in Melendrez's life. As an 17-year-old high school senior, she was touring her top choice for an out-of-state university and attended a basketball game for prospective students. Climbing the stadium steps had left her winded, and descending the steps after the game wiped her out completely. An insomniac at the time, Melendrez knew the 8 p.m. bedtime was unusual for her. Something was seriously wrong.
Doctors at a nearby hospital confirmed her suspicions 24 hours later — she had leukemia.
"My heart sunk," she recalled. "I was in anatomy and physiology my junior year of high school, so I knew what leukemia was at this point."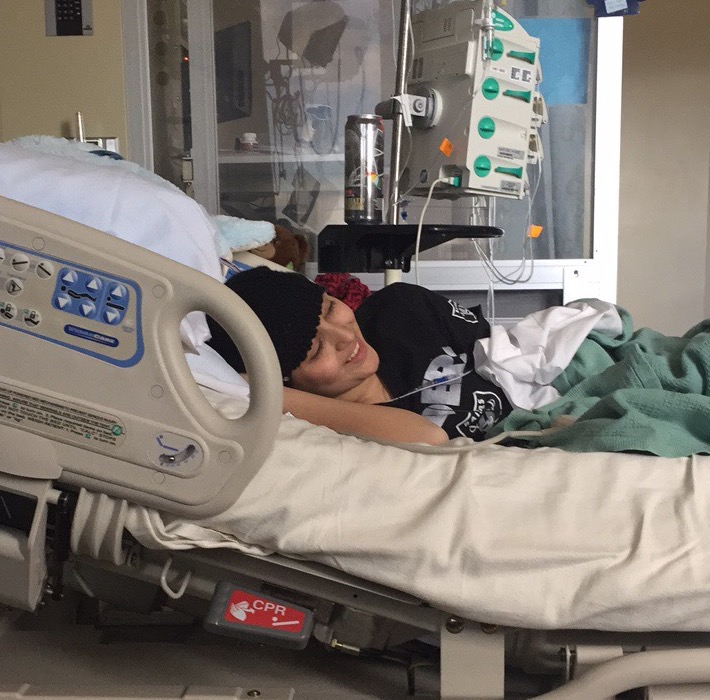 Melendrez would go on to receive her care at Loma Linda University Children's Hospital (LLUCH), where she was in and out for three years. Treatment was tough, pushing Melendrez to her physical and mental limits. But she formed close friendships with other patients and lifelong bonds with members of the care team, especially her child life specialist, who encouraged her and made meaningful gestures to boost her morale.
"You just never forget these people," Melendrez said. "My child life specialist sat through every treatment and held my hand. Sometimes she would bring me something to try, like a new candy."
The bone marrow transplant that intended to push her leukemia into remission did so momentarily. Her cancer returned years later, just as Melendrez was preparing to begin college courses. As a young adult, she transferred from the Children's Hospital to the Cancer Center to begin chemotherapy.
"Dr. Akhtari is the best doctor I've ever experienced in my life," said Melendrez, who appreciated his personable nature and respect for her choices throughout treatment.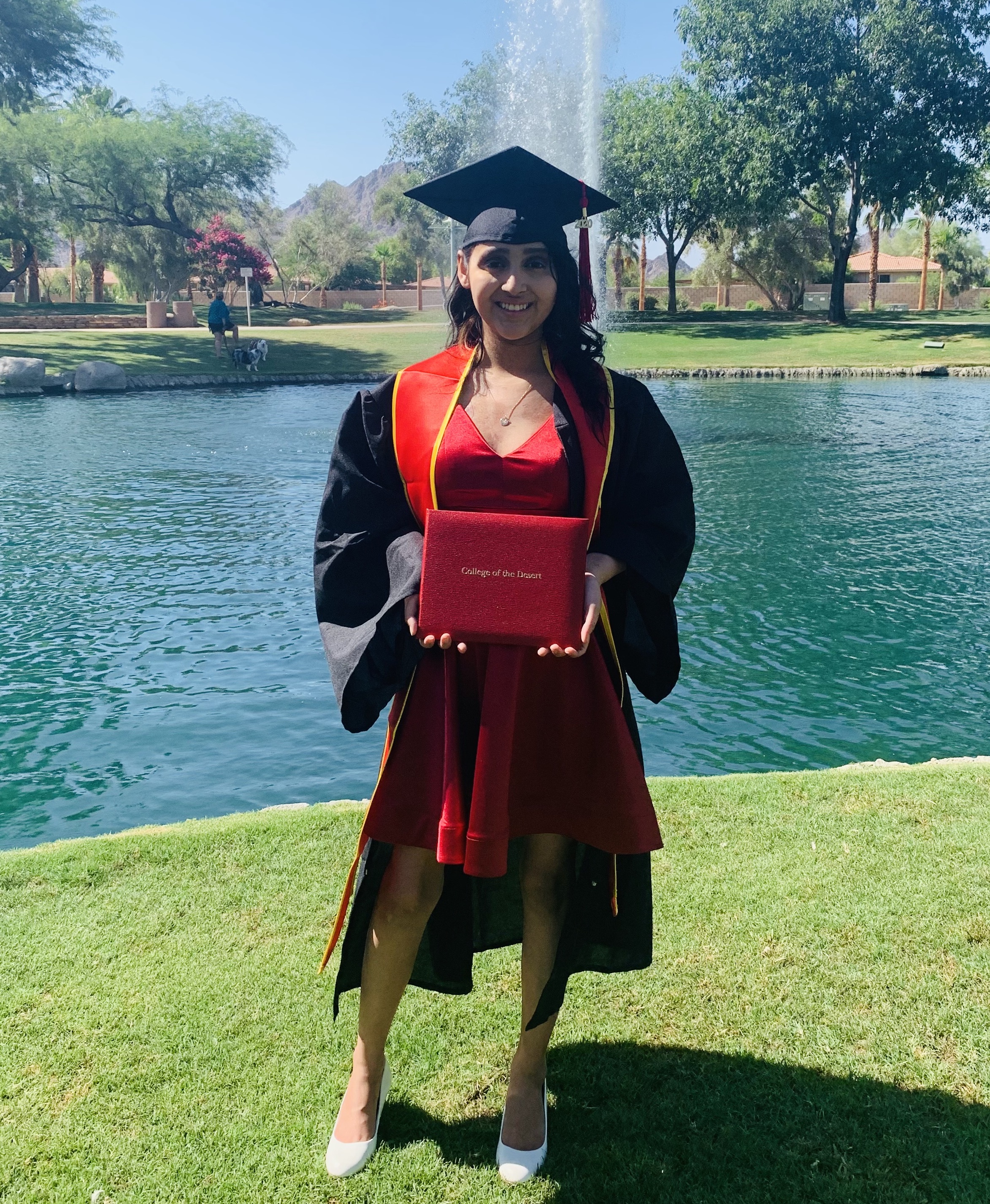 Since then, Melendrez moved into her own apartment and is currently enrolled in five courses at a university, driven to become a child life specialist and eventually a child psychologist at LLUCH. She said she hopes to embody the same kind of care she received as a patient at LLU Children's Hospital and Cancer Center to pass on to future patients she works with.
"My journey has taught me resiliency, love, and compassion, and I hope to take my learned values and share them with patients I will be caring for in the future," she said. "I want to stand as a role model for the children, proving there is a light at the end of the tunnel and cancer is beatable."
---
Loma Linda University Cancer Center offers patients comprehensive care that gives them the best opportunity to face cancer. To learn more about all of the resources offered to patients at the Cancer Center, visit lluh.org/cancer-center or call 1-800-782-2623.