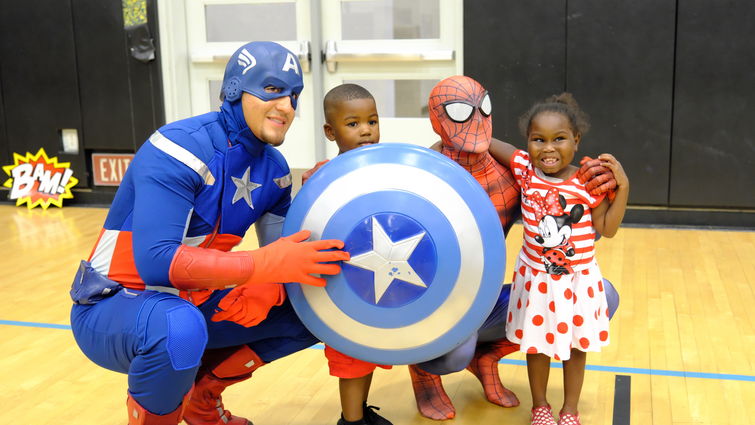 Loma Linda University Children's Health patients were treated to an afternoon of fun and games at the 5th annual Super Kids Event at Grand Terrace High School on Sunday, Sept. 23.
Patients form the Pediatric GI/TPN Specialty Team Centers and their families were treated like superheroes for the day as they participated in various vendor-supplied activities and crafts.
According to Manoj Shah, MD, chief of pediatric gastroenterology & nutrition, the event created an opportunity for kids being treated for gastrointestinal needs or total parenteral nutrition to experience a superhero-themed, carnival-like event in a welcoming and inclusive environment.
"Family outings such as these are hard to come by for these families as most kids have feeding tubes and may be bound to a wheelchair," Shah said.
Multiple Grand Terrace High School clubs and athletic groups volunteered at the event to provide a fun and memorable event. Bernice Beddoe, GI/TPN team social worker, said the kids truly enjoyed volunteering and working with patients and their families. 
The Pediatric Specialty Team Centers at Loma Linda University Children's Health provide multidisciplinary, comprehensive and individualized patient care for children ages birth through 21 years who have chronic, multisystem physical challenges. Comprehensive diagnostic evaluation and treatment, as well as long-term follow-up care, are provided in an outpatient setting.
For more information on the pediatric Specialty Team Centers at Loma Linda University Children's Health, call 909-835-1813.