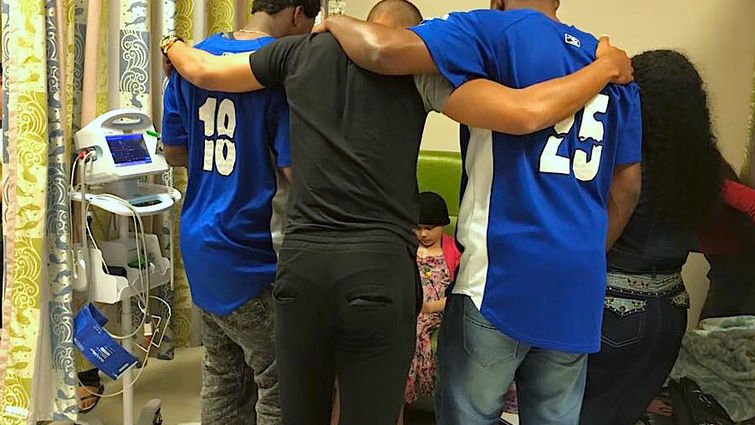 Patients at Loma Linda University Children's Hospital (LLUCH) Hematology/Oncology Clinic received bundles of toys this week thanks to some up and coming baseball players.
The Rancho Cucamonga Quakes, affiliates of the Los Angeles Dodgers, made the special delivery Friday, June 24, to patients receiving treatment at the clinic, which was nearly at capacity that day. Memories were made as several patients got a new toy to take home along with autographed baseballs and team gear from the athletes.
The Quakes players met and prayed with patients as they received treatment. They were so moved by the patients they met, the players detoured to the closest toy store to purchase more goodies for the kids.
While shopping, the baseball players specifically pointed out toys from their earlier conversations with the patients and took them back to the clinic.
To see photos of the Quakes visit and their trip to the toy store, visit the LLUCH Facebook page.