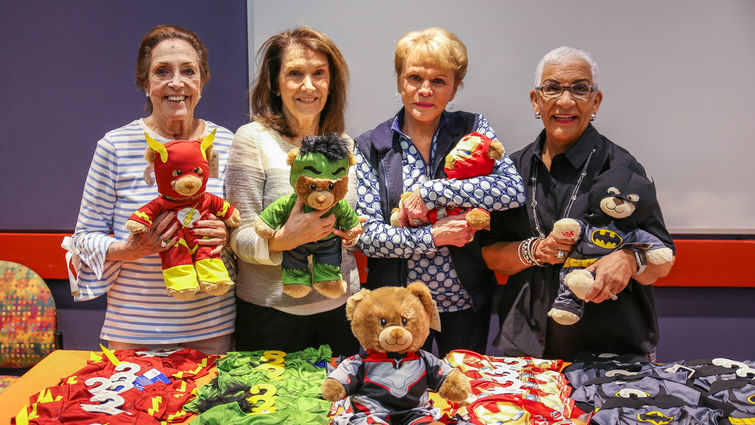 Patients at Loma Linda University Children's Hospital were given individual teddy bears at the Build-A-Bear "Hugs Help Healing Workshop" provided by members of the Big Hearts for Little Hearts Desert Guild on Monday, April 1. Kids were able to choose which bear, outfit and hospital gown they wanted for their stuffed friend.
Wishers and Dreamers Inc. provided a variety of colorful hospital doll gowns. These handmade gowns allow pediatric patients to dress their dolls, teddy bears and other stuffed animals just like them.
Child life specialists and Desert Guild members also put together boxes of teddy bears and outfits for patients who were unable to leave their rooms for the event.
More than 1,400 bears from Build-A-Bear have been donated to Children's Hospital through the Desert Guild since 2012. Established in 2002, the mission of the Desert Guild is to raise funds to ensure critical medical care for the children of the Coachella Valley.