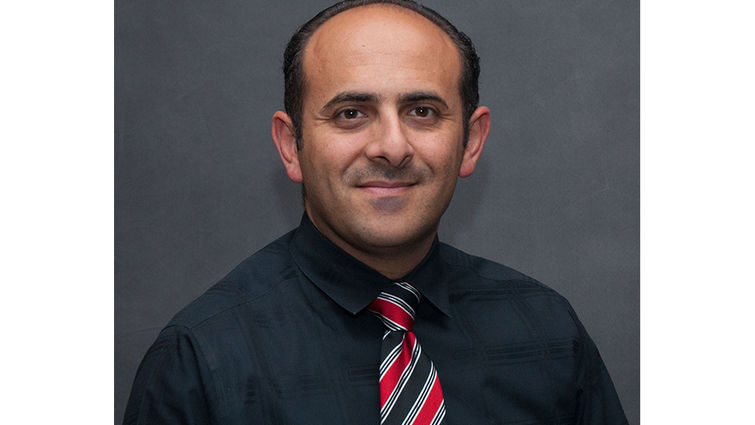 Loma Linda University Medical Center's Chief of Quality and Patient Safety, Ihab Dorotta, MD, has received national recognition as one of Becker's Hospital review's 2020 list of "50 Patient Safety Experts to Know," making the Chief the only patient safety expert in Southern California to receive the honor this year. According to the World Health Organization, 1 in 10 patients is harmed while receiving hospital care.
Those who were recognized include experts across the nation who are prominent advocates for patient safety. Professionals include clinicians, advocacy group leaders, professors, researchers, administrators and healthcare providers who may have received industry awards, published articles or trailblazed innovative ways to reduce patient harm in the healthcare setting. 
Dorotta oversees approximately 50 staff members who help lead and participate in the development and implementation of system-wide patient safety measurement strategies. Those strategies include the development of real-time analytic capabilities that measure current practices and identifies opportunities for improvement.
Dorotta is also the director of Critical Care services, chair of the Critical Care Committee and chair of the Patient Safety and Reliability Committee.
Under his leadership, he was able to improve the hospital's Leapfrog recognition to a Grade A hospital for both the University Hospital and East Campus Hospital two years in a row. His leadership also led the way for improving the hospital's Centers for Medicare and Medicaid services quality rating score to a 3-star hospital. The improvement was primarily driven by a reduction in hospital-acquired infections and other inpatient complications. He was also able with his team to decrease readmissions, increase patient satisfaction and perform significantly better on quality pay-for-performance programs for the institution. His team has also successfully created and instituted multiple clinical pathways aimed at decreasing clinical care variation. These improvements in quality have improved patient outcomes and have produced monetary savings for the institution.
Dorotta says receiving this recognition reflects the devotion of his team and the support of administration to believe in the vision of the best possible life-saving care.
"It has been an honor to stand shoulder-to-shoulder with physicians, nurses and experts to help bring in tremendous results that will at the end of the day meet our top priority: saving the lives of our patients through a safe hospital environment," Dorotta says. "We will continue to raise the standard of patient safety and care and be known as an institution that delivers world-class care"
Richard H. Hart, MD, DrPH, president of Loma Linda University Health, says he has high regard for what Dorotta has accomplished for the organization.
"Ihab Dorotta has a true vision for what can be accomplished by our team to keep our patients safe from infection," Hart said. "His leadership focuses our entire system on constantly increasing our standards for excellent patient care."