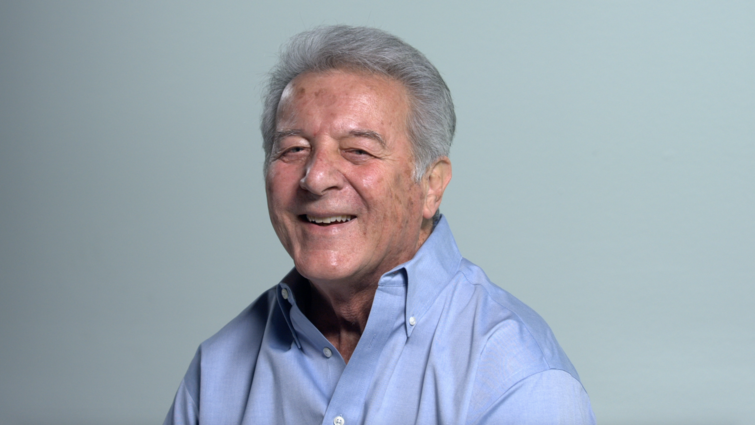 David Andries went from sleeping most of his days away to within a few weeks being able to revamp his backyard gazebo's deck. The 76-year-old engineering retiree trusted doctors at Loma Linda University's International Heart Institute to perform a procedure that was unusual for someone with his complex conditions.
"I was excited and worried about the risk, since not many have had the procedure with the kind of conditions I had," Andries recounted. "But the doctors explained they felt confident in being able to perform the procedure, and that went a long way to my being comfortable about having the procedure done."
Andries was born with two instead of three leaflets in his aortic heart valve, the passageway designed to pump blood into the body's largest artery known as the aorta. Leaflets, or cusps, are triangular-shaped flaps of tissue within heart valves that open and close to control blood flow.
LLU Emergency Department doctors discovered Andries's bicuspid heart valve 10 years before, along with an extensive tear in the lumen of his aorta, spanning from the top of its arch to down the leg. At the time, he underwent a surgical repair of the aorta root. Follow-up imaging showed that he continued to have an extensive chronic aortic dissection.
"People with bicuspid valve tend to have fragile aortas, and it's more likely to damage or tear than in other people," said Islam Abudayyeh, MD, a cardiologist at LLU International Heart Institute. 
More prone to leakage and calcification, Andries's bicuspid valve placed him at higher risk for developing aortic stenosis, one of the most common and serious heart valve diseases where narrowing of the aortic valve makes it harder for the heart to pump blood.
Ramesh Bansal, MD, a cardiologist at LLU International Heart Institute, who had been monitoring Andries for the progression of aortic valve disease, promptly ordered an echocardiogram upon Andries's reports of fatigue and shortness of breath in July 2020. Results showed that Andries had indeed developed severe aortic stenosis. 
Weighing Options
Physicians at LLU considered multiple options, including to surgically treat aortic stenosis with traditional open heart surgery or an alternative, less-invasive heart procedure known as a transcatheter aortic valve replacement (TAVR) procedure.
When Andries's aorta dissected, it created two channels in that vessel — the false lumen and the true lumen — which complicates the TAVR process designed to use the aorta as a singular pathway to deliver the new valve into the heart.
A multidisciplinary team of cardiologists, cardiothoracic surgeons, coordinators and other members of the structural valve program met weekly for detailed conversations about performing TAVR on Andries. They had performed hundreds of TAVR procedures, but none with Andries's specific combination and scale of conditions.
"There were no similar cases, and no real backup," Abudayyeh said. "We had to develop approaches, techniques and imaging for how to do this one step at a time."
After months of deliberation, both Abudayyeh and Bansal said they agreed TAVR was the best option for Andries and were confident in their team's abilities to succeed. 
We always work as a team to provide for what the patient needs. The procedures are customized to the patient, not the other way around.Dr. Islam Abudayyeh
Before the procedure, Andries said life was tough, casting a shadow on his ability to enjoy his time in retirement from a long career in engineering. "There was nothing I wanted to do because everything was difficult to do," he recalled. "The golden years for me were pretty tarnished."
Motivated to get better, Andries said he opted for the TAVR over open heart surgery, which would be "huge demand on a body, especially at my age."
True or False?
Doctors got creative for Andries's case, using careful techniques to dodge risks.
Instead of using the standard wire to enter the artery and deliver the valve, the cardiologists used a flexible pigtail catheter to avoid unwanted punctures in the aorta or extending the tear in the aorta. Whereas standard TAVR procedures require doctors to utilize arteries in both legs, doctors inserted the second catheter through Andries's arm and the valve through the leg.
An integral piece of the process involved using multi-modality imaging in order to ensure the new valve was travelling in the true, not the false, lumen to safely reach the heart. During surgery, Abudayyeh said he referenced a CT scan while also comparing Bansal's observations of a real time transesophageal echo (TEE), which is usually isn't needed during TAVR at Loma Linda. Comparing the two, the team was able to navigate the valve in the true lumen and avoid injury to the stable but fragile aorta.
I just shake my head and think, 'What incredible talent and skill it takes.'David Andries
During this process, Bansal said he placed a probe with an ultrasonic camera down the esophagus, or food pipe that winds behind the heart, allowing him to see Andries's heart valves, leaflets, and blood flow. By observing blood flow and how leaflets moved, Bansal said he could distinguish between the true and false lumen. This TEE informed Abudayyeh and the surgeons how to correctly position the catheter.
"We always work as a team to provide for what the patient needs," Abudayyeh said. "The procedures are customized to the patient, not the other way around."
A deep breath and a ferry ride
The team successfully completed a one-of-a-kind TAVR procedure on September 29, 2020, granting Andries a renewed rhythm in life after months of struggle to catch his breath. Rejuvenated, Andries was glad to return to the little things, like easily getting out of bed and climbing his stairs.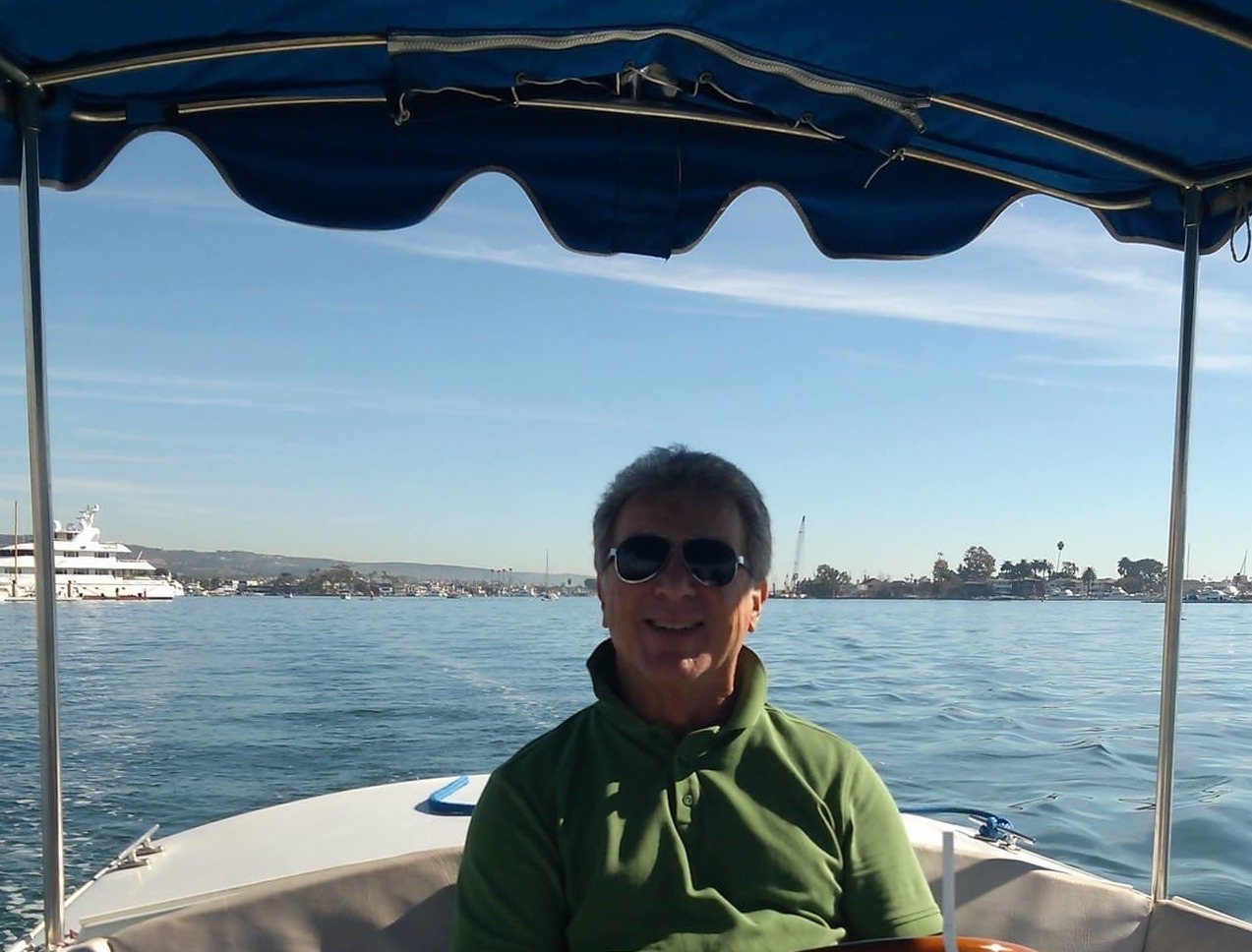 "I became interested in doing things, like driving to the beach two to three times a week to look at the waves," said Andries, who especially enjoys taking ferry rides while there. "I get a kick out of that."
As a retired engineer, Andries said he is still amazed by the surgery. "I worked in pipelines most of my life, which are almost like arteries and veins, and I could imagine what Dr. Abudayyeh was going to attempt to do with this new heart valve. I just shake my head and think, 'What incredible talent and skill it takes.'"
---
Hear other heart patients' testimonials and learn how to be more conscientious about heart health by visiting our Heart Month webpage.